RUGS - RUGMAKING AND DESIGNING (1936)


Sarah Hartwell, 2015

The full title of this book is "Rug Making and Designing in Cross-stitch" by Mabel Hodkin and this little treasure trove of design tips was originally published by Sir Isaac Pitman & Sons Limited in 1936 and reprinted several times (I have a 1948 copy). There are modern reproductions available if you can't find an original copy. Although it was written for cross-stitched rugs, the principles and designs are suitable for latch-hooking: how to position a motif, how to work a border etc.

Mabel Hodkin's introduction: All the rugs photographed have been made entirely by girls between the ages of 10 and 11-and-a-half in a Junior School. This branch of rug making would be quite as useful and interesting an occupation for pupils of Senior Schools and for such organizations as Girls Clubs and Women s Institutes in fact there is no limit to its scope. The illustrations reproduced in black and white line are from water-colour designs made by the children on squared paper with ordinary school colour boxes and camel hair brushes. Some preliminary exercises were carried out in black ink, combining the use of pen and brush. The children's designs are mounted on black paper to form a class collection and reference library for patterns to be applied to the actual rug making. They can be added to, and repeated in many different ways. No design is marked on the canvas All that is required is a thick pencil line through the centre of the canvas in each direction, and perhaps a line round to mark the width of the border. I hope that this book, through its simple directions and worked out examples, will bring help and inspiration to all teachers who feel that handwork can be the gateway to development by the awakening of creative impulse in children who may perhaps find it in no other subject. I found Messrs. Patons Baldwins "Gnome Book of Rugmaking" most useful for details of stitch construction, and acknowledge with gratitude their courtesy in allowing me to make use of some of the material from that book.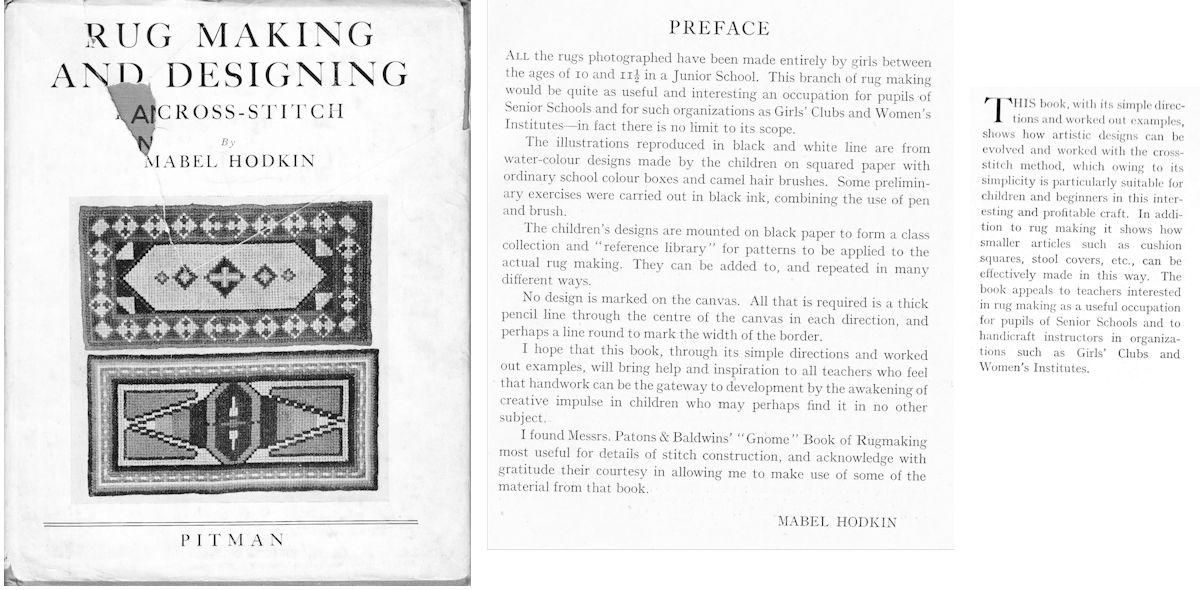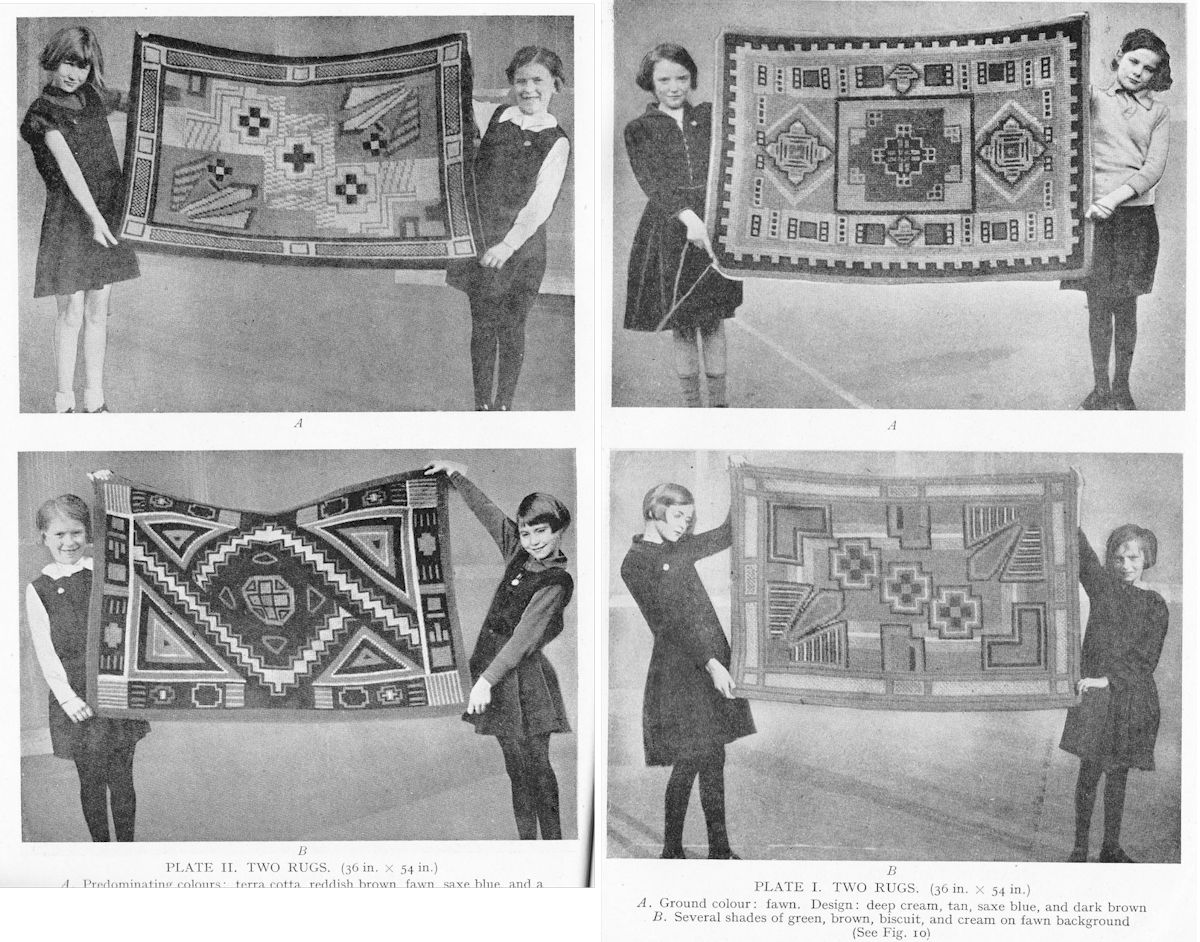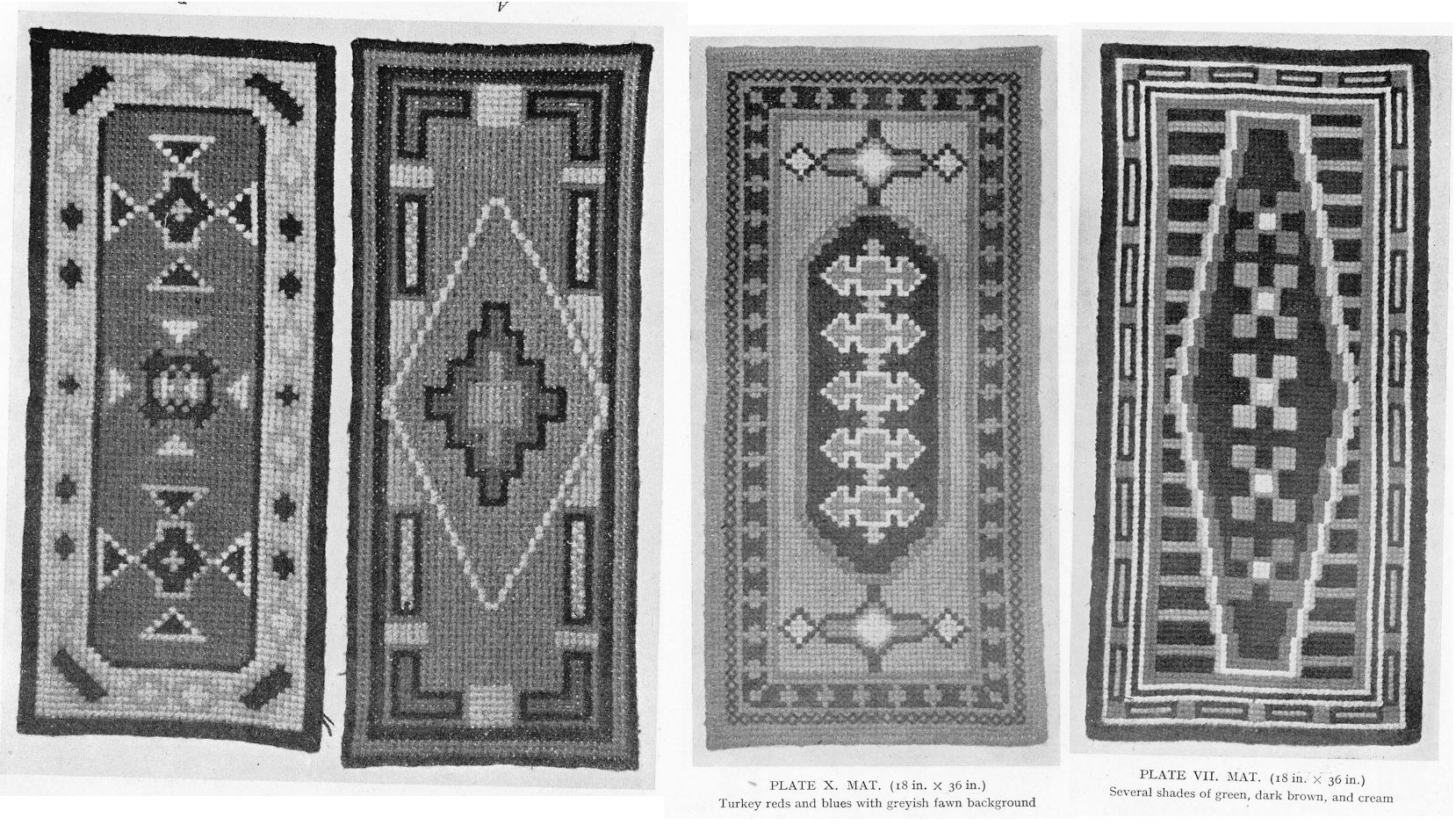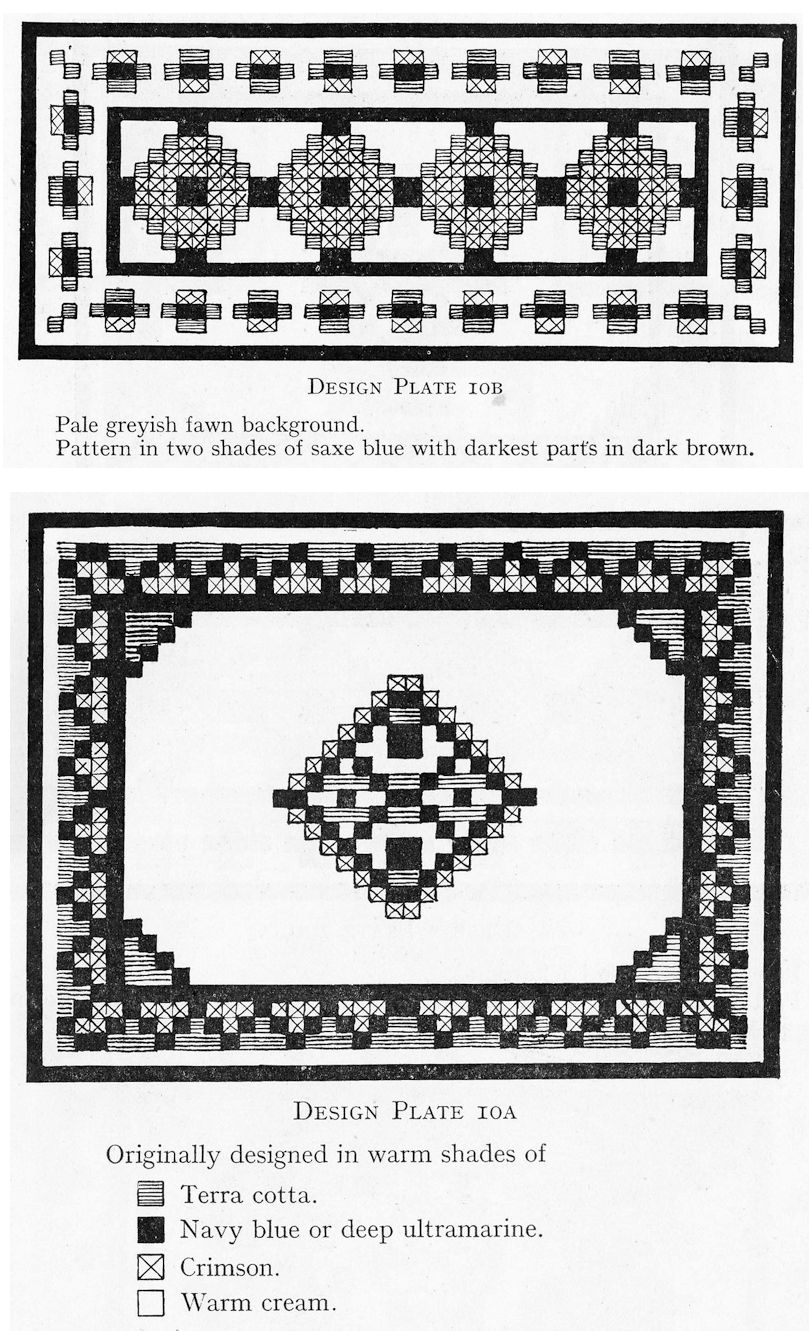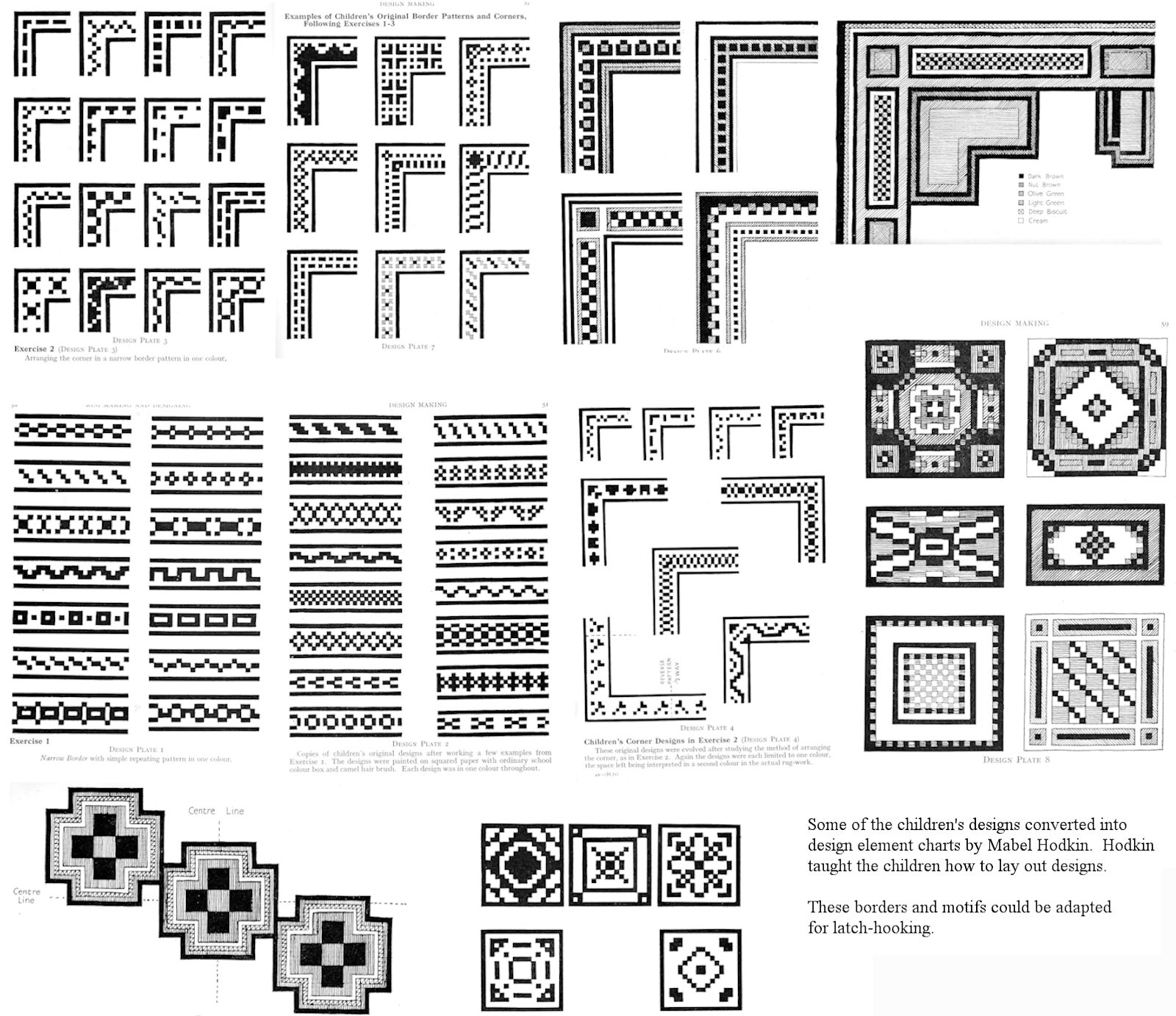 Rather amazingly, as part of a job lot of latch-hooking booklets, I found these hand-drawn charts of Hodkin's design elements. They are watercolour on graph paper. They correspond to the Design Plate numbering in the images above.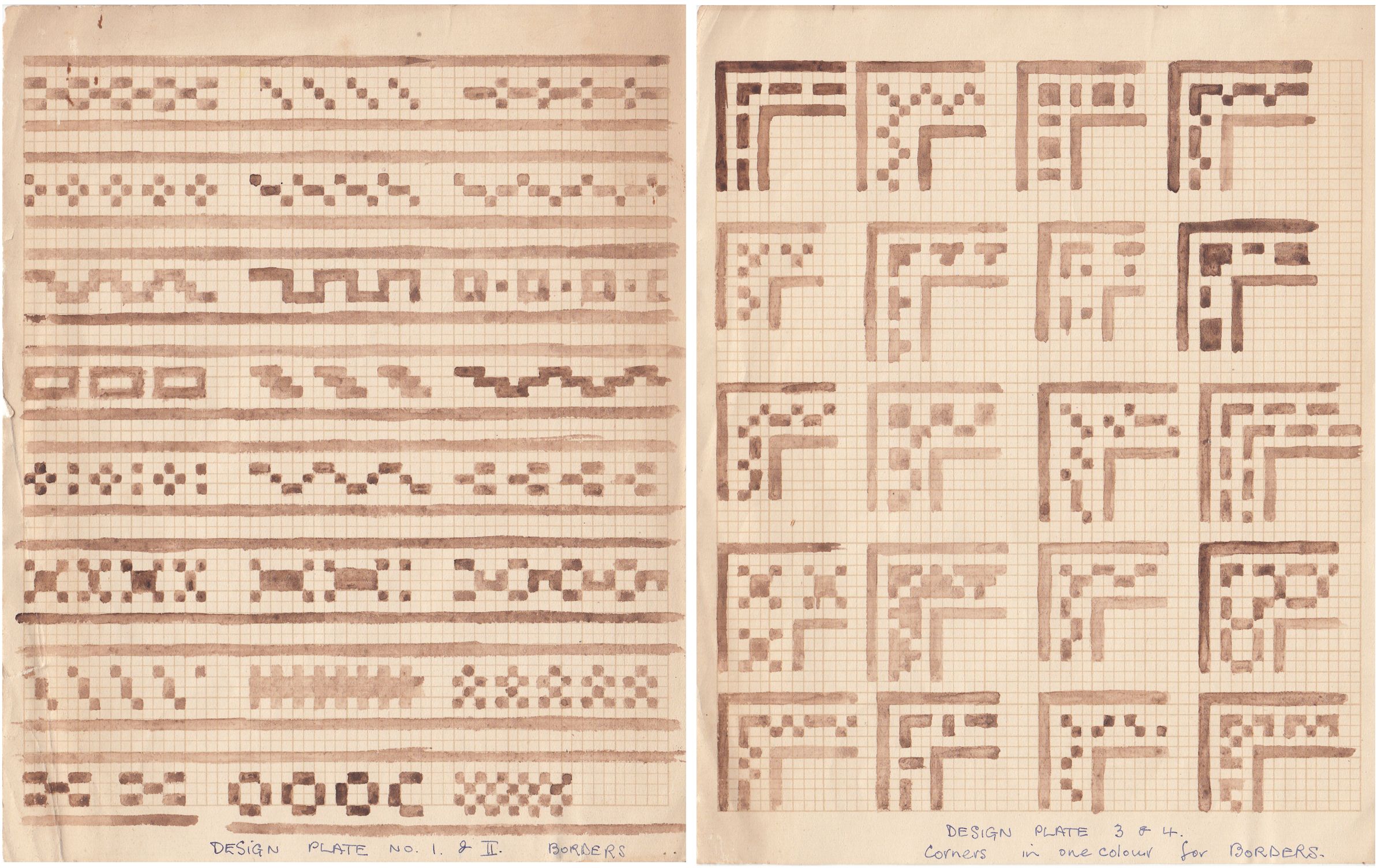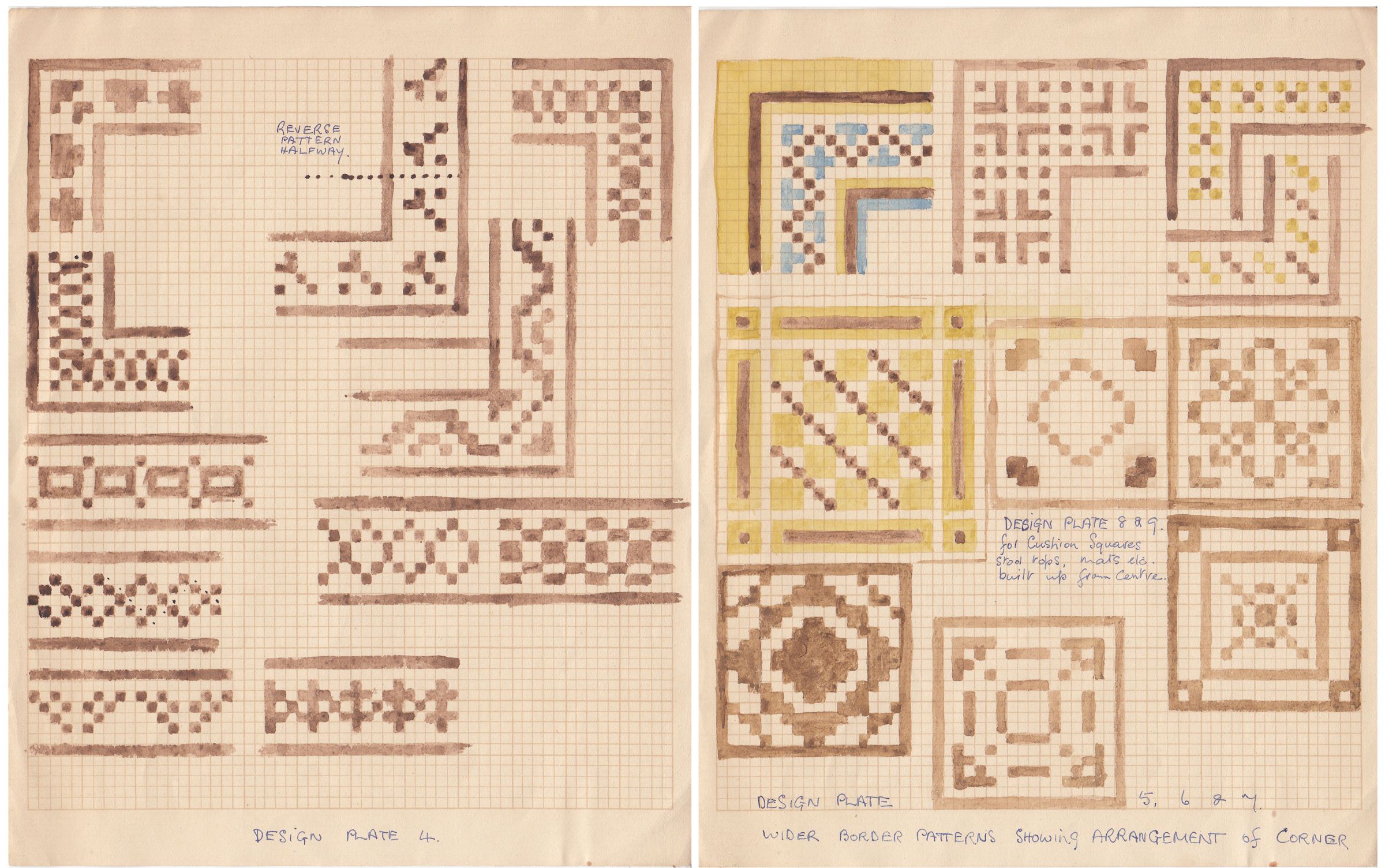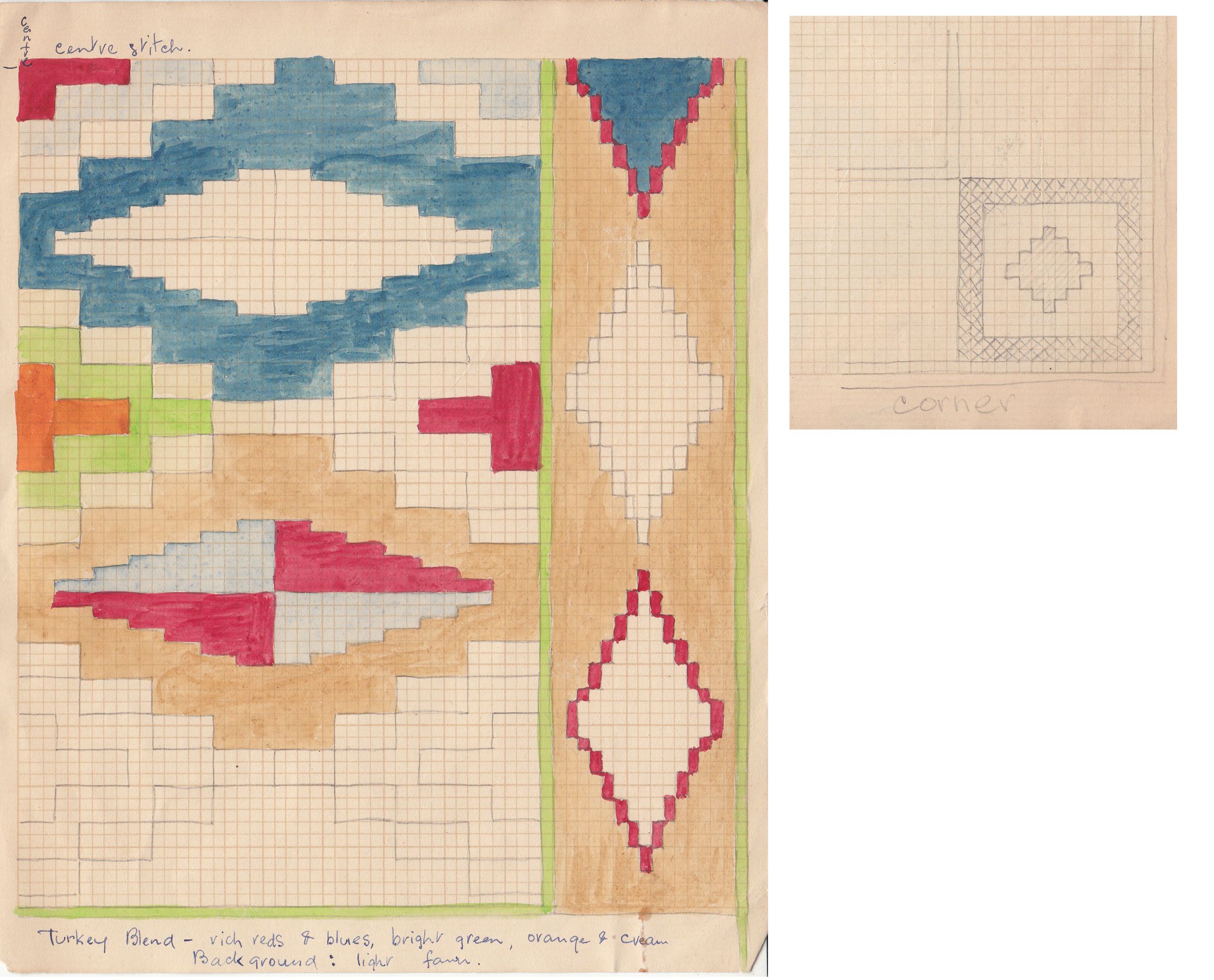 You are visitor number: