WILLS'S CIGARETTES CARD - "HOUSEHOLD HINTS - 2ND SERIES OF 50," 1930


Sarah Hartwell, 2021

Wills's Cigarettes Card - "Household Hints - 2nd Series of 50," 1930 - No. 39 - Making a Wool Rug

W.D. & H.O. Wills was a British tobacco manufacturing company formed in Bristol, England. It was the first British company to mass-produce cigarettes, and one of the founding companies of Imperial Tobacco along with John Player & Sons. W.D. & H.O. Wills in 1887 were one of the first UK companies to include advertising cards with their cigarettes and were a popular and prolific publisher of cigarette cards.

Cigarette cards were collectible trading cards issued by tobacco manufacturers to stiffen cigarette packaging and advertise cigarette brands. Between 1875 and the 1940s, cigarette companies often included the cards in their packs of cigarettes. Cigarette card sets documented popular culture such as sportsmen, historic buildings, household hints, wildlife etc.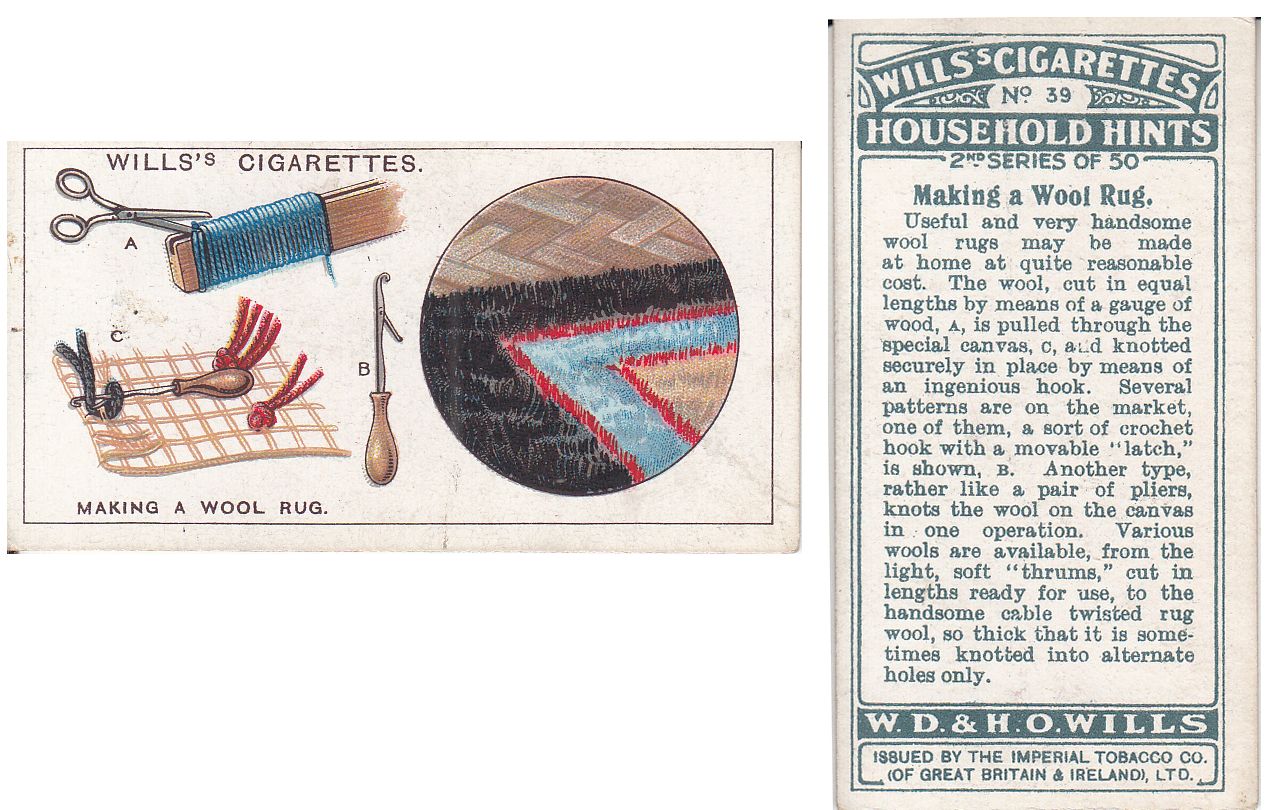 You are visitor number: