PATONS EASY CRAFTS C.34, C.35 &amp C.36


Sarah Hartwell, 2015

These 3 booklets are from the 1970s and were published in Australia. Patons C.36 booklet describes how to make latch-hooked tiles and gives ideas for things to do with those tiles: a tote bag, a floor cushion, a pouffe (fout-stool) or a rug. The tiles had a simple pattern that could be interconnected in various ways to give different pattern rugs. Three methods were shown: latch-hooking, "Decorator hooking" (on Patons Decorator fabric that had loops on the front, or punch needle). Booklet C.34 promotes the "Decorator Fabric" method and includes a rug-hooked hedgehog and butterfly shaped cushions.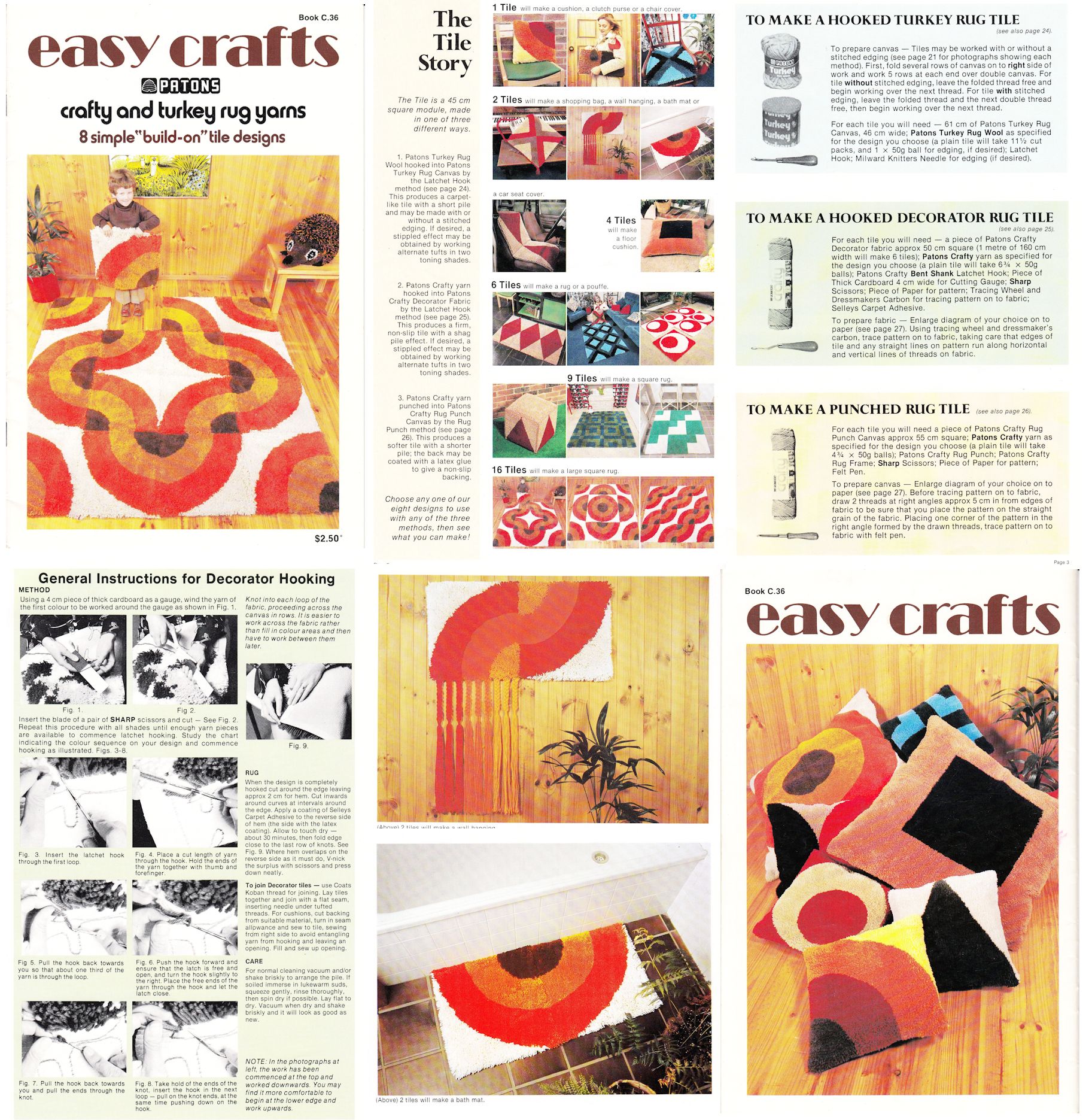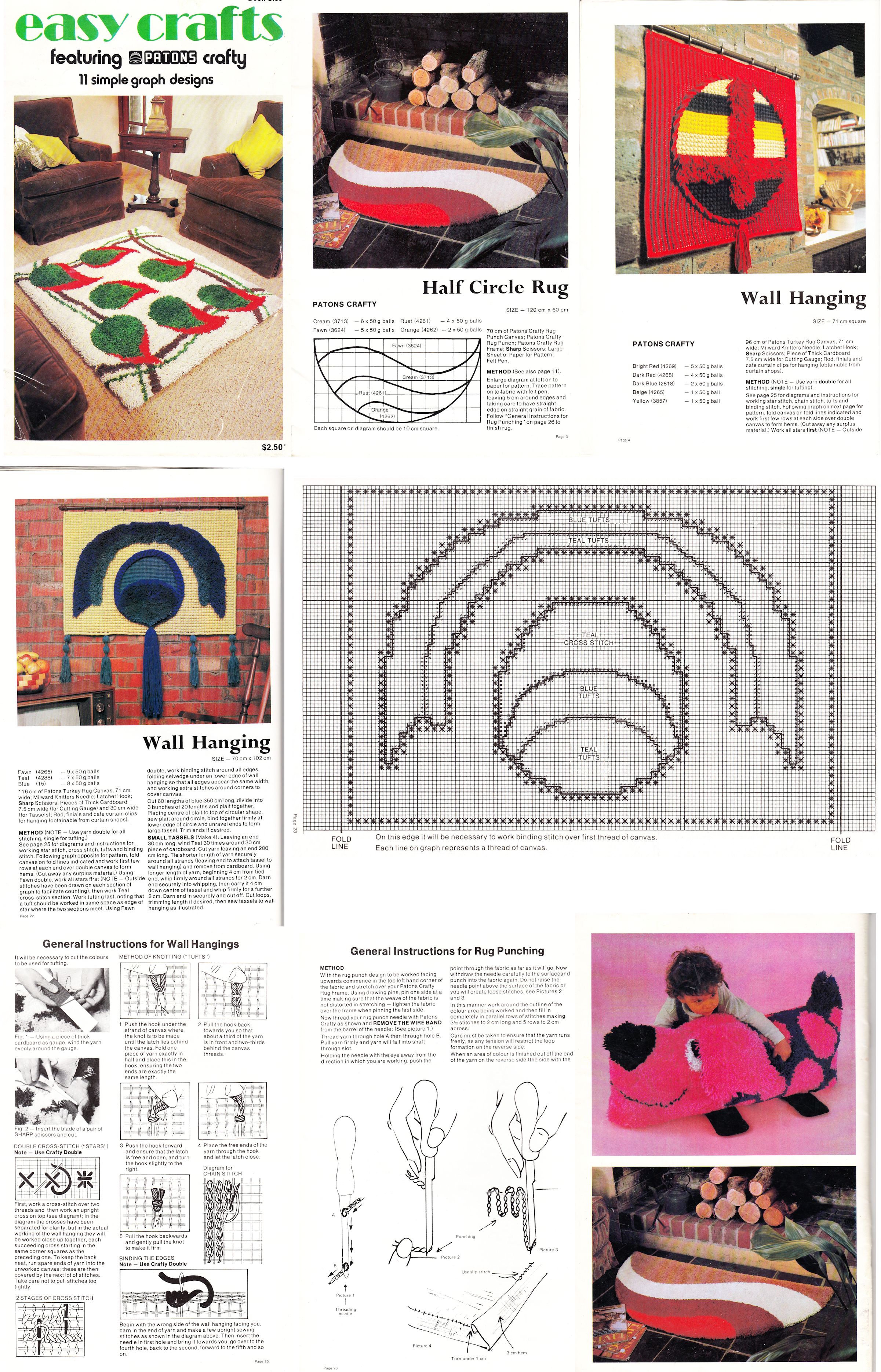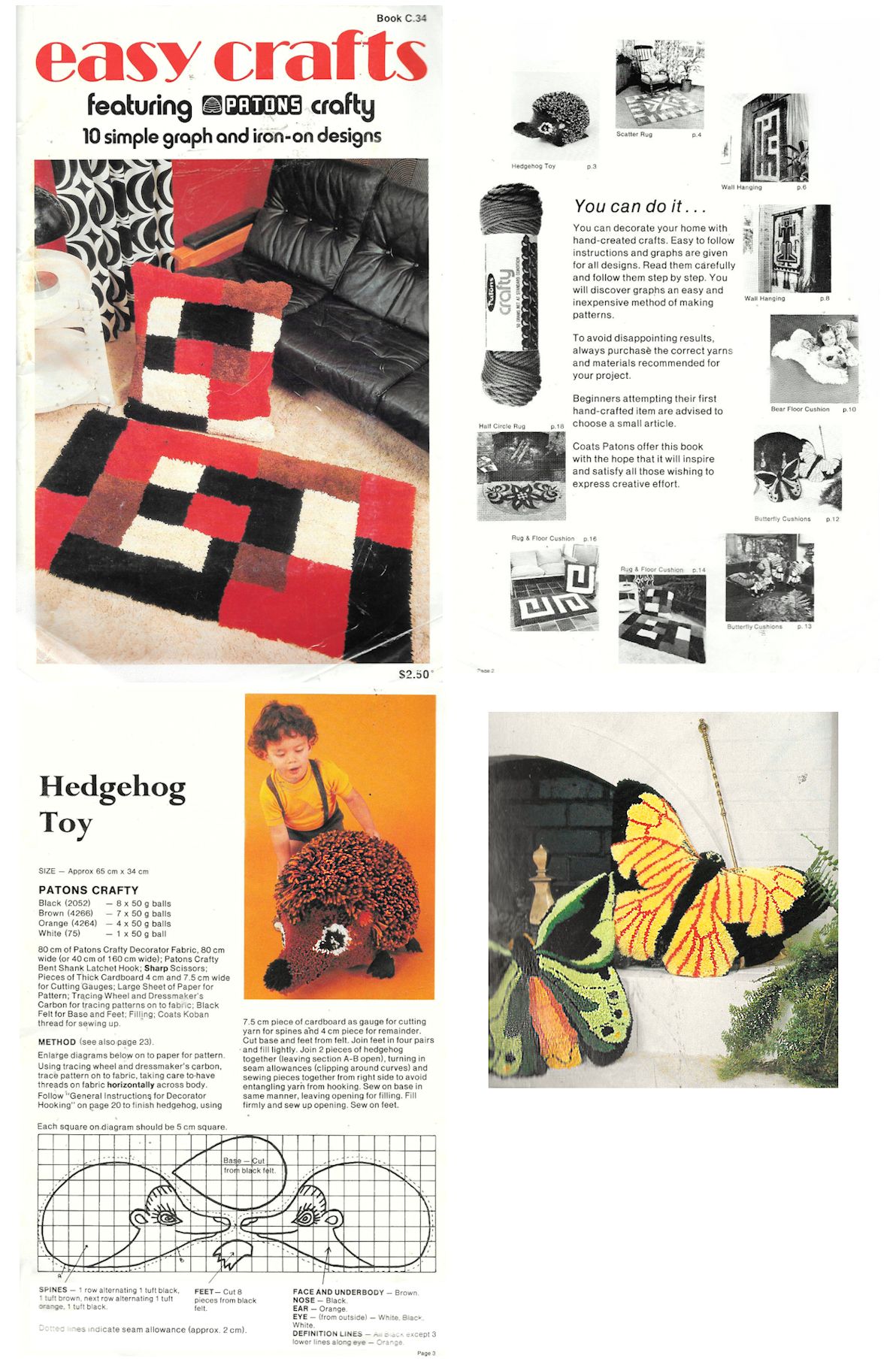 You are visitor number: