RUGS - WILLIAM JONES & CO (BRIDGNORTH) LTD


Sarah Hartwell, 2014-2020

Judging from advertising William Jones & Co (Bridgnorth) Ltd were drapers, hosiers, tailors, clothiers and undertakers located at Waterloo House (now Waterloo Terrace) in Bridgnorth. Like many drapers they may have diversified into wool sales and become an early department store. They were established in 1802 and I have found advertising going back to the 1860s. They were wound up in 1966. I have their rugmaking instruction leaflet (dated 1927) and the accompanying booklet of 12 charted rug designs. "William Jones" is an extremely common name combination in both Wales and England. Although there was a "W Jones & Co" sewing machines company and some machines were labelled "Wm Jones & Company, Bridgnorth," the sewing machine company was based in Manchester and founded by an engineer. don't know if there was any link between the two companies.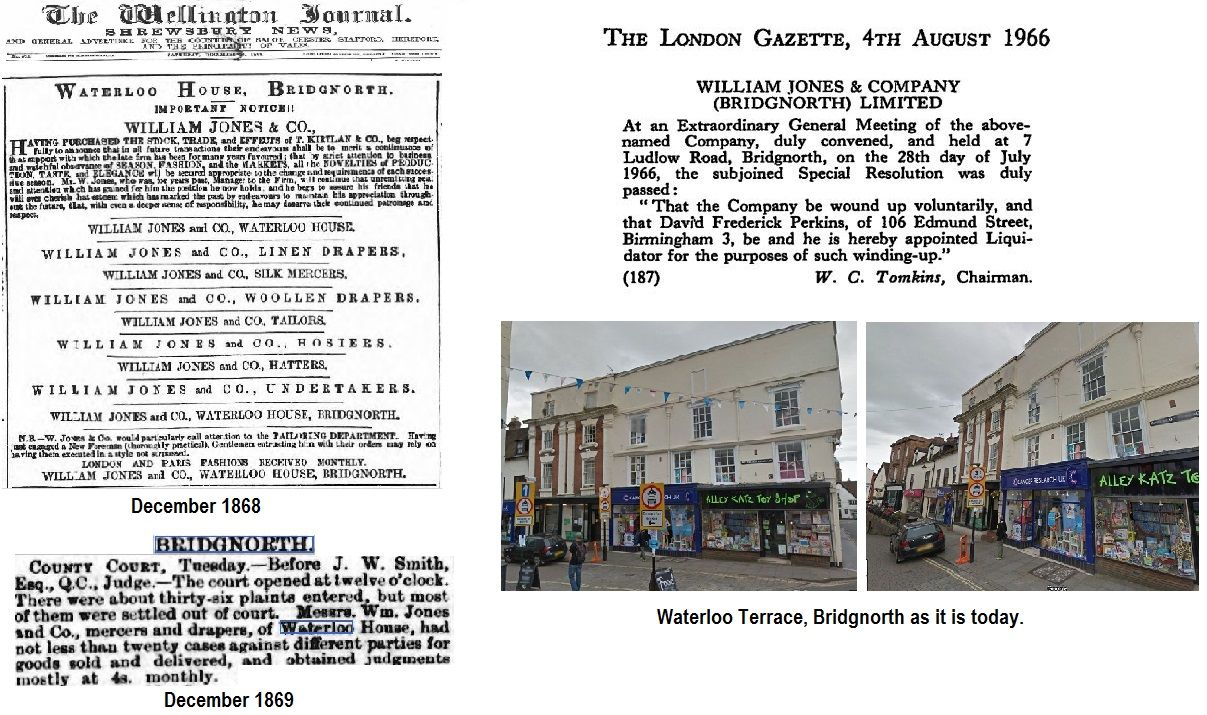 This packet of rugmaking correspondence and leaflets is postmarked 6th January, 1938. Mrs Ross of Buckinghamshire had ordered wool waste from them from an advert or catalogue, but the price had increased. I wonder if she ordered her wool at the new price, or bought any of the other items described?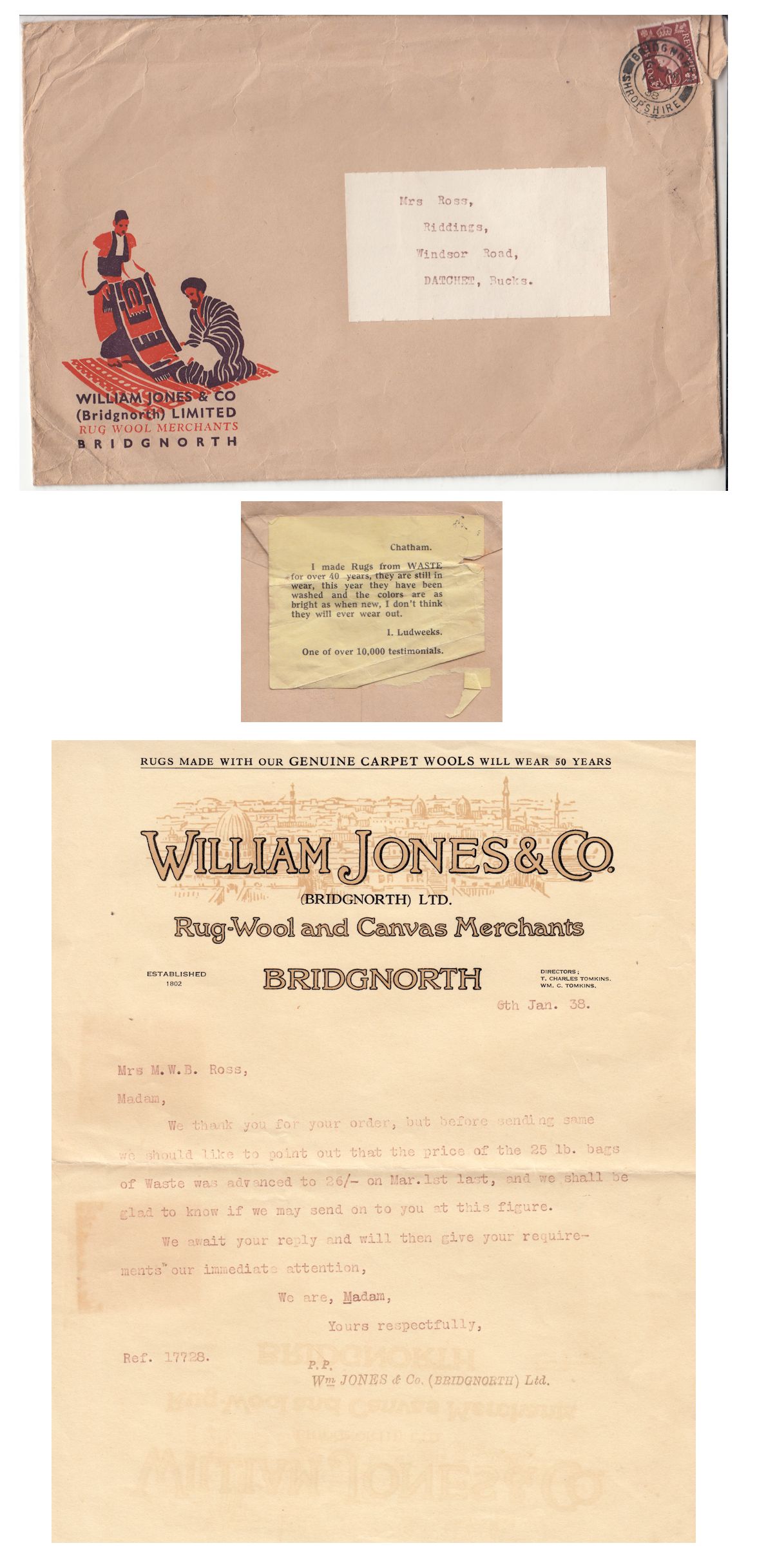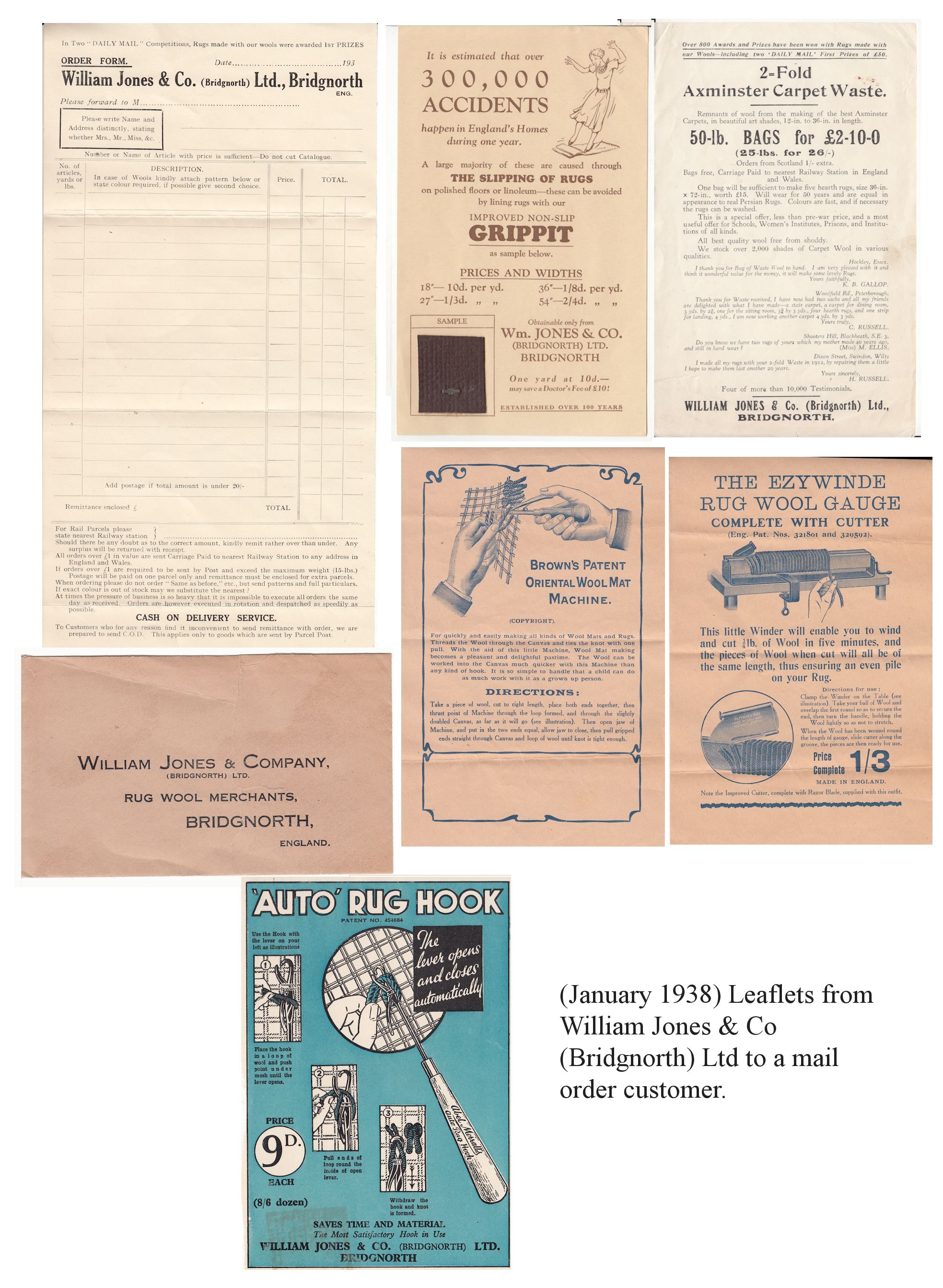 You are visitor number: