RUGS - JOHN SMITH & CO (LIVERPOOL)


Sarah Hartwell, 2020

"LEISURE moments in the Home are pleasantly and profitably spent at Rug Making. Besides the sense of achievement in having made your own rug, you secure
An all wool rug of the highest quality.
A rug giving sound and lasting wear.
A rug which will maintain its handsome appearance to the end.
A rug incorporating your own ideas in design and colour if desired.
A rug in size and colouring to suit any particular room or position.

We have an extensive selection of the best quality rug wools in all shades, including the new Gnome Rug and Embroidery Wool for making pile or flat Rugs, Stool Tops, Chopping Bags, Pochettes, etc.
All rug making accessories.
All sizes of canvas.
Large selection of Design Charts in colour, and Instruction Books, including the latest numbers published.
Instruction leaflet, full range of patterns, and Price List will be sent to any address on request.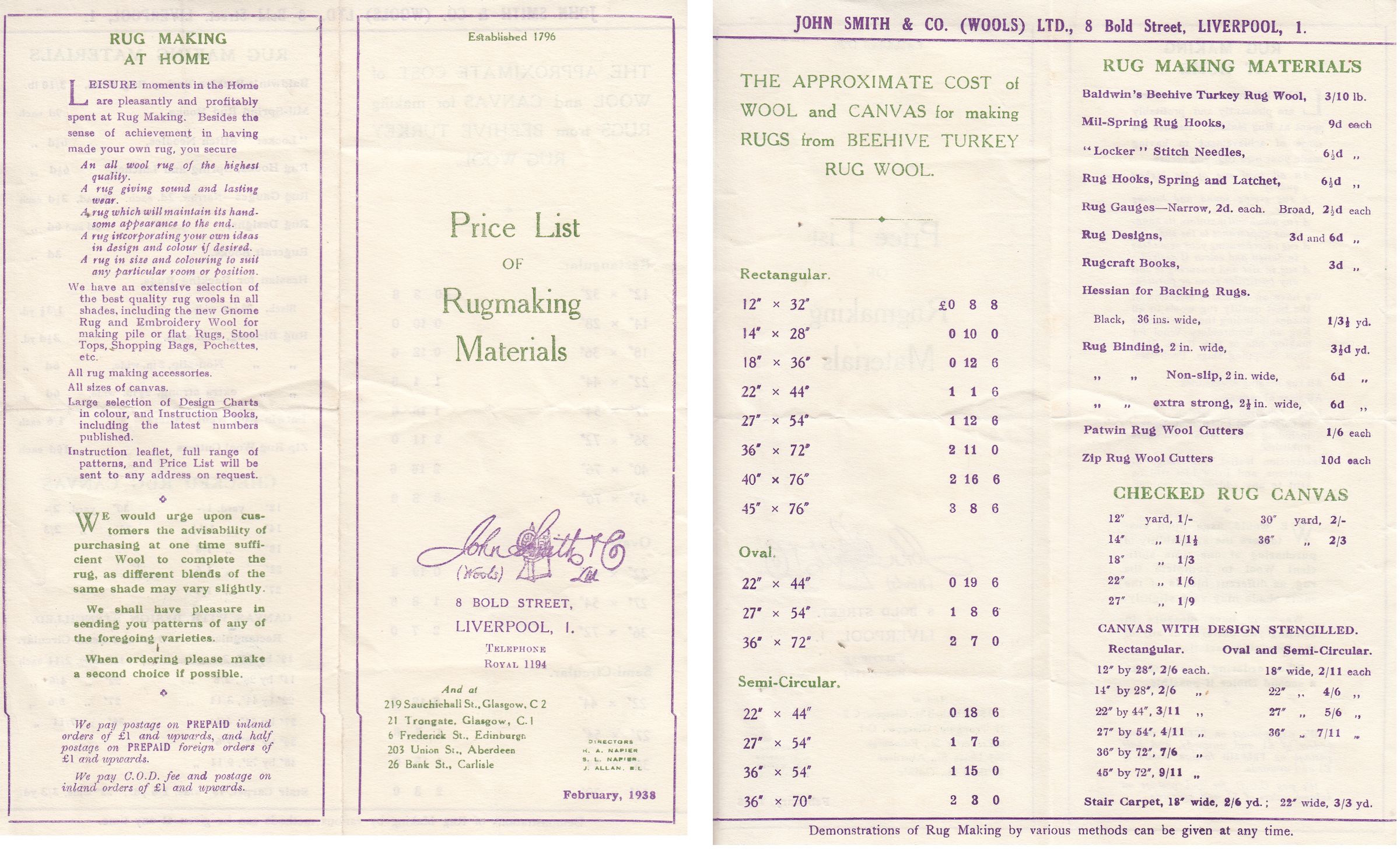 John Smith & Co were established in 1796. By 1938 they were established as wool sellers at 8 Bold Street, Liverpool, with branches at Glasgow, Edinburgh, Aberdeen and Carlisle. Until WWII, Bold Street was Liverpool's fashionable shopping street where well-heeled ladies and gentlemen went shopping.
They were incorporated as a limited company in August 1922 and dissolved in March 2019 (registered office was in Edinburgh when dissolved). The company had become dormant in 2016 and under a compulsory strike -off notice, any remaining assets became property of the crown (i.e. the government). The officers (directors) appeared to be members of the Napier family, some of whom were on the board until the age of 80, and others appear to be the second generation.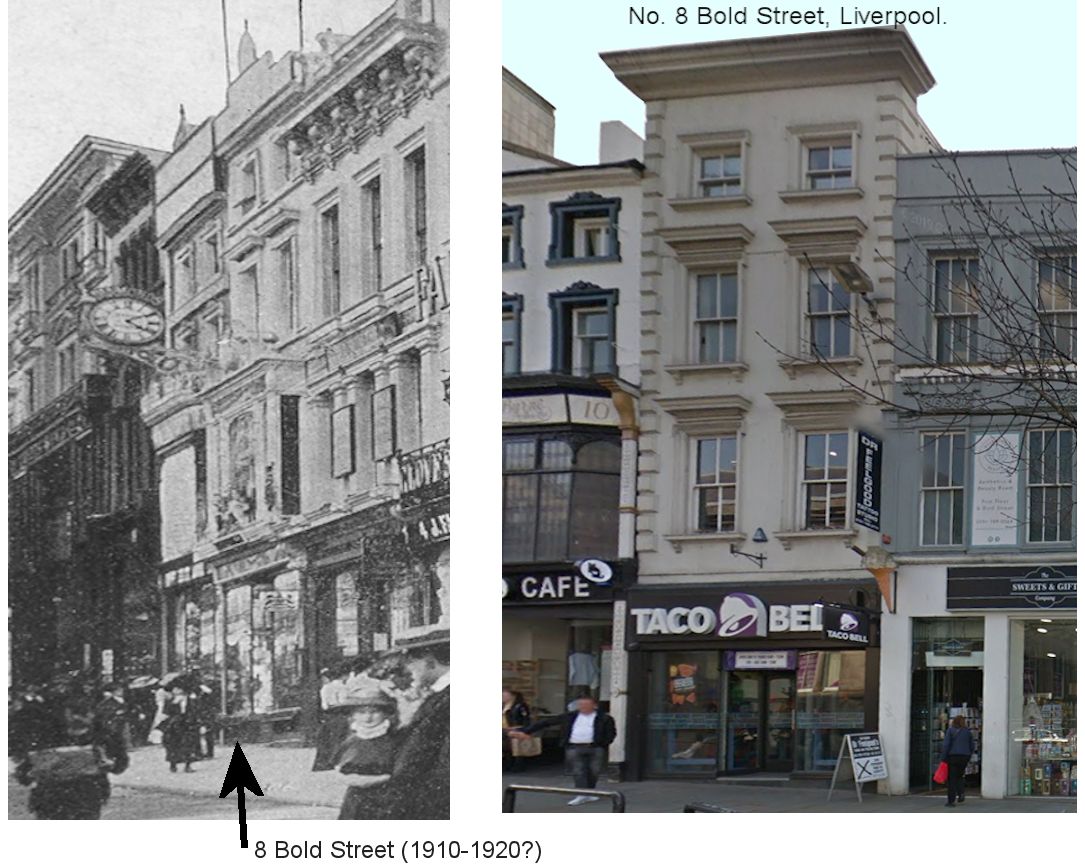 You are visitor number: