RUG-MAKING SUPPLIES - HANDYMAID WOOL COMPANY
(Barkerend Mills, Bradford)


Sarah Hartwell, 2016

I have a 1951 and a 1952 catalogue from the Handymaid Wool Company, but it's evident that they had been producing wool and rug kits for some years previously. Barkerend Mills produced the wool and the base cloth/canvas which could be ordered as complete "Handymaid" rug outfits.

The face of Handymaid was their "Rug Stylist" was Beryl Bradford. The company catered for both traditional rug hooking/punching and latch-hooking/knotting. Their "Supereze" method used a "Nifty" punch needle and uncut wool on "Supereze" base cloth; a "scientifically spaced" fine-gauge pre-printed squared canvas, rather than traditional hessian. This was worked on a rug frame to hold the canvas taut and the resulting loops could either be left as loops or could be cut (in which case the rug-maker would probably have used a backing to hold the tufts in place). Alternatively, the "Simple Way" used latch-hook knotting and "Simple Way" canvas, which was ordinary latch hook canvas.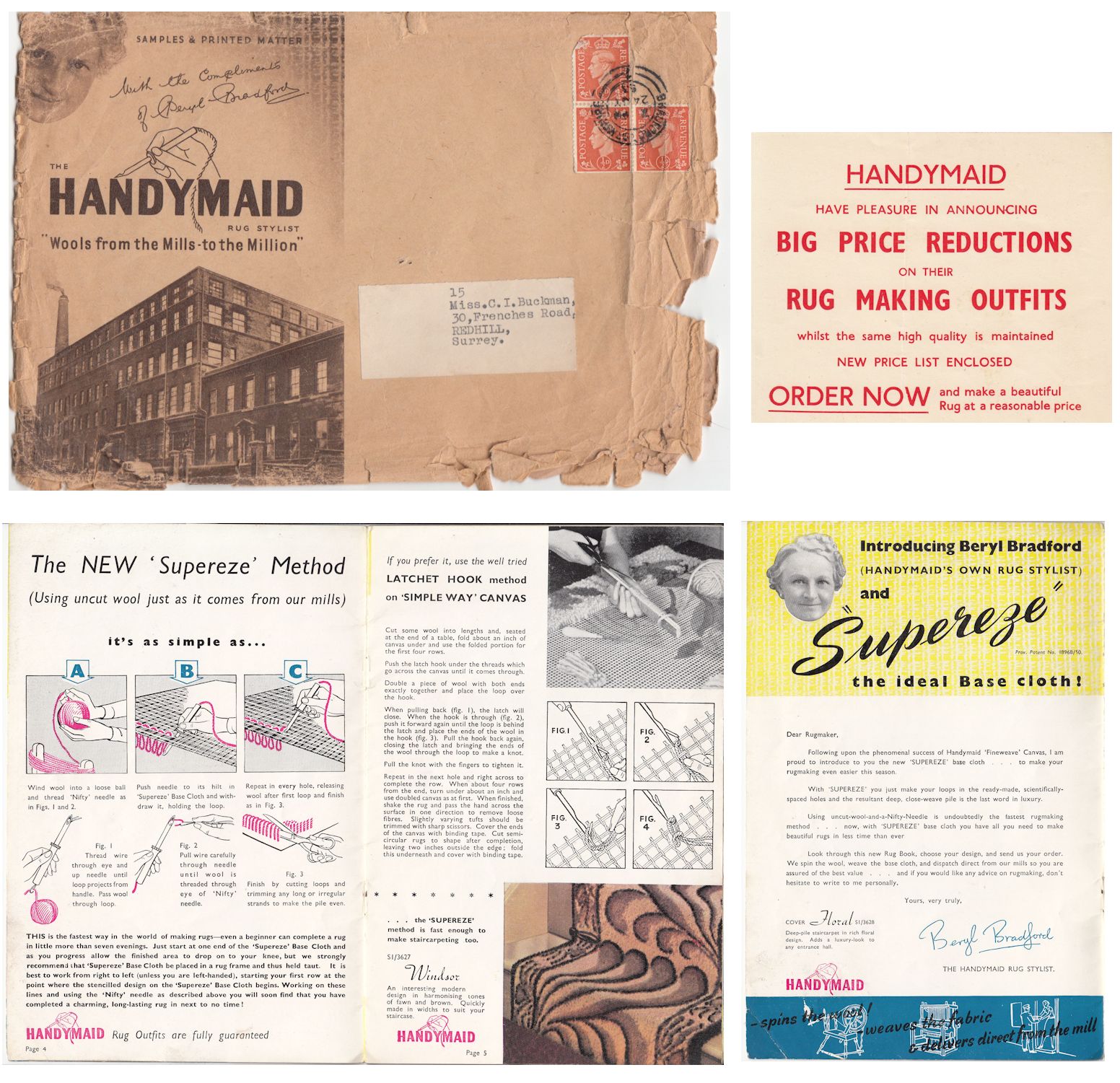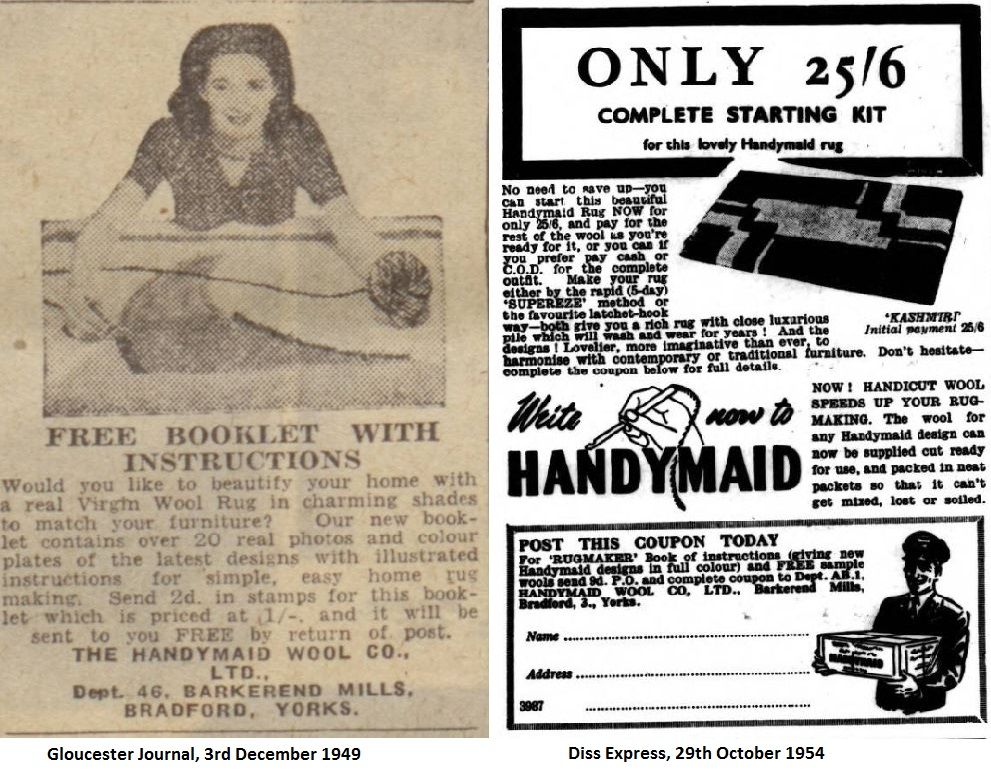 What happened to Handymaid Wool Company Limited (Company number 00476448)? I can't find any records about the company except for two mentions regarding its dissolution in 1968. The London Gazette, 23rd April, 1968, and the same publication on 20th June, 1968, reported: Notice is hereby given, pursuant to section 353 (3) of the Companies Act, 1948, that at the expiration of three months from the date of the publication of this notice, the names of the Companies mentioned in the list hereunder will, unless cause is shown to the contrary, be struck off the Register, and the Companies will be dissolved.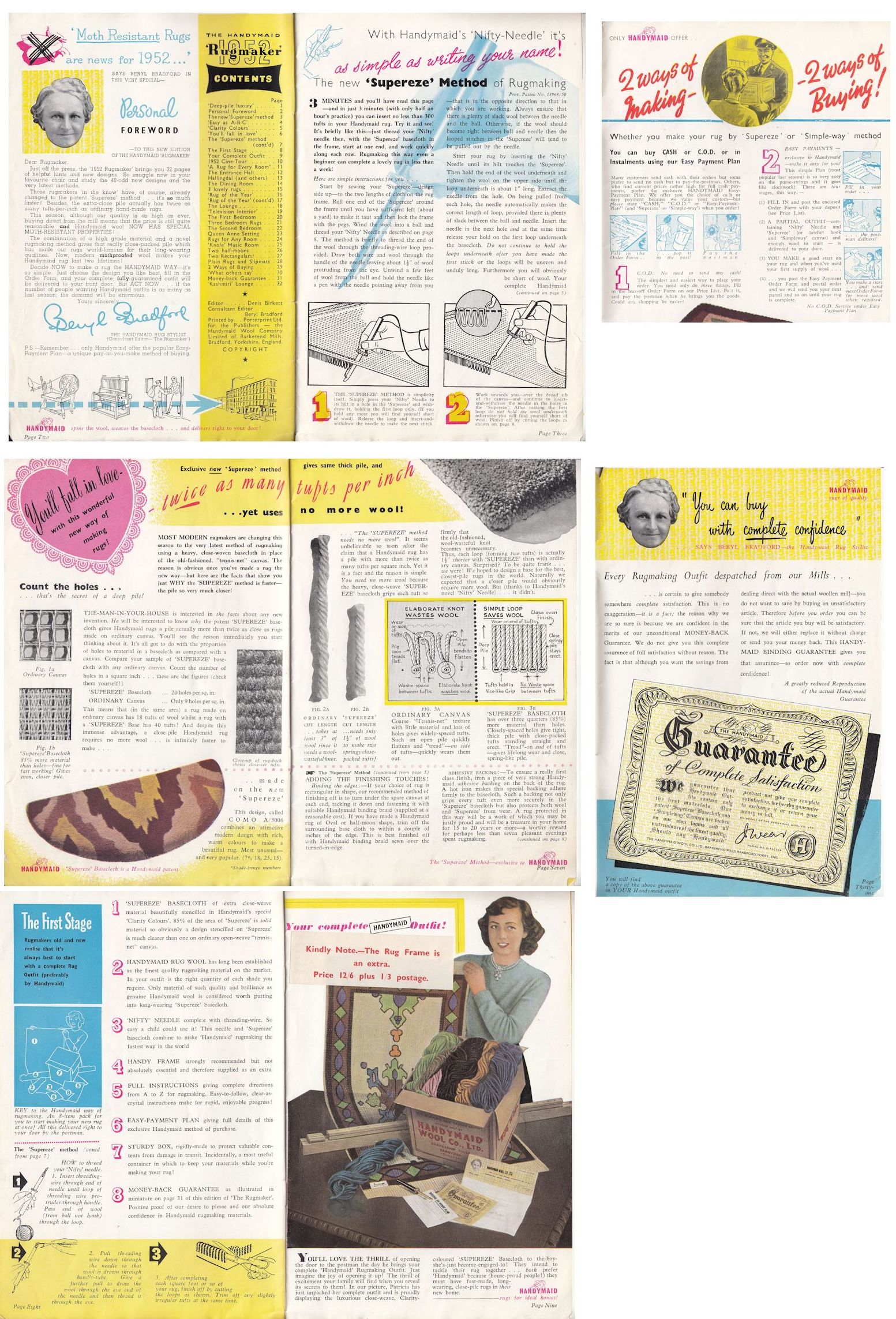 Barkerend Mills, the address of the Handymaid Wool Company, was established and expanded between 1815 and 1852 as a steam-powered worsted spinning mill. The main building was listed and saw a variety of uses. The circa 1870 mill building is all that remains, minus its chimney; the rest (which had recently been converted into flats) was demolished following a serious fire in 2009. The fire was partly fuelled by oil that had soaked into floorboards during its years of use as a mill.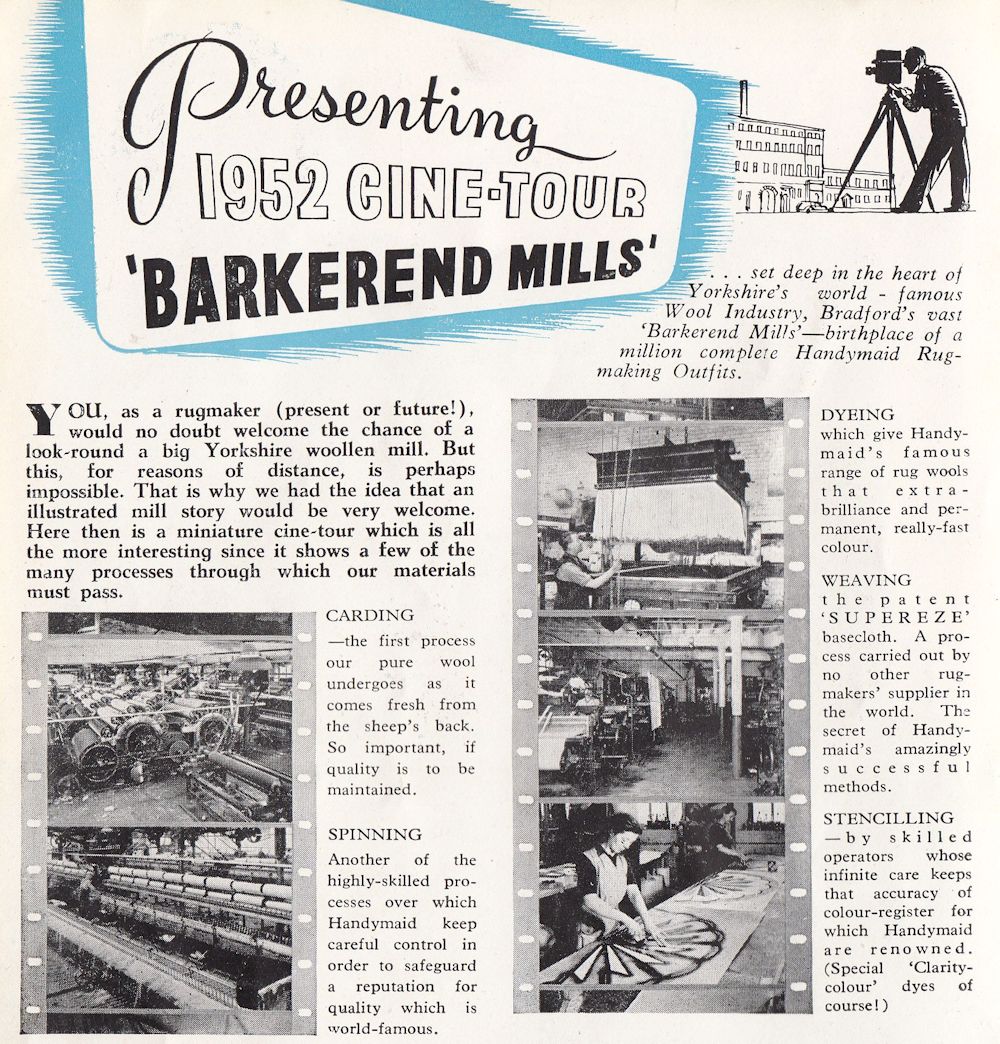 See Flickr where images and patterns can be downloaded at full resolution for your own use.

You are visitor number: