RUG-MAKING SUPPLIES - SCOTCH WOOL & HOSIERY STORES / SCOTCH WOOL SHOPS (FLEMING, REID & Co, GREENOCK)


Sarah Hartwell, 2014

This company became part of Coats Paton in the 1960s. It once produced rug yarn in skeins and the Greenock wooden cutting gauge for cutting the yarn to size.

Scotch Wool &amp Hosiery Stores were owned by Fleming, Reid & Company Ltd. In 1840 John Fleming and James Reid started in partnership a small mill (known as the Merino Mill) for the making of worsted yarns in the town of Greenock. Fleming had family connections in Glasgow, but as the Glasgow woollen trade declined, the carpet trade got a boost from the invention of the tapestry carpet, and Messrs Fleming, Reid & Co began making of carpet yarns. In 1883, Fleming, Reid & Co experienced difficulties in wholesaling their worsted yarns and moved into the retail trade with their woollens and hosiery products. They began specialising in knitting wools and hosiery in 1895. In 1899, Fleming, Reid & Co became a limited liability company. They had over 200 retail branches by 1910. In 1957s, the company closed its Dalry mill, modernised its Worsted Mill at Greenock, and rebranded itself as the Scotch Wool Shop. It was suffering financial problems and needed to modernise and restructure. Greenock (Scotch Wool & Hosiery Stores) supplied wool and plain canvases in the early part of the 20th Century and also published a booklet called "Rug and Mat Making, using Greenock brand Rug Wool", but later focussed their business on Greenock Scotch wool for knitting and crochet. The wooden rug wool gauges are marked with the Greenock brand. Greenock wool is mentioned in "Knitting Without Specimens: The Modern Book of School, Knitting and Crochet" by Ellen P. Claydon (1915). Claydon wrote "The prices quoted below will be found to vary locally (except in the case of "Greenock Wools," manufactured by Fleming, Reid " Co.) [...] The wools manufactured by this firm [...] are sold at uniform prices in the Scotch wool shops throughout the United Kingdom." Unlike many companies, Scotch Wool Shops set their prices nationally rather than regionally.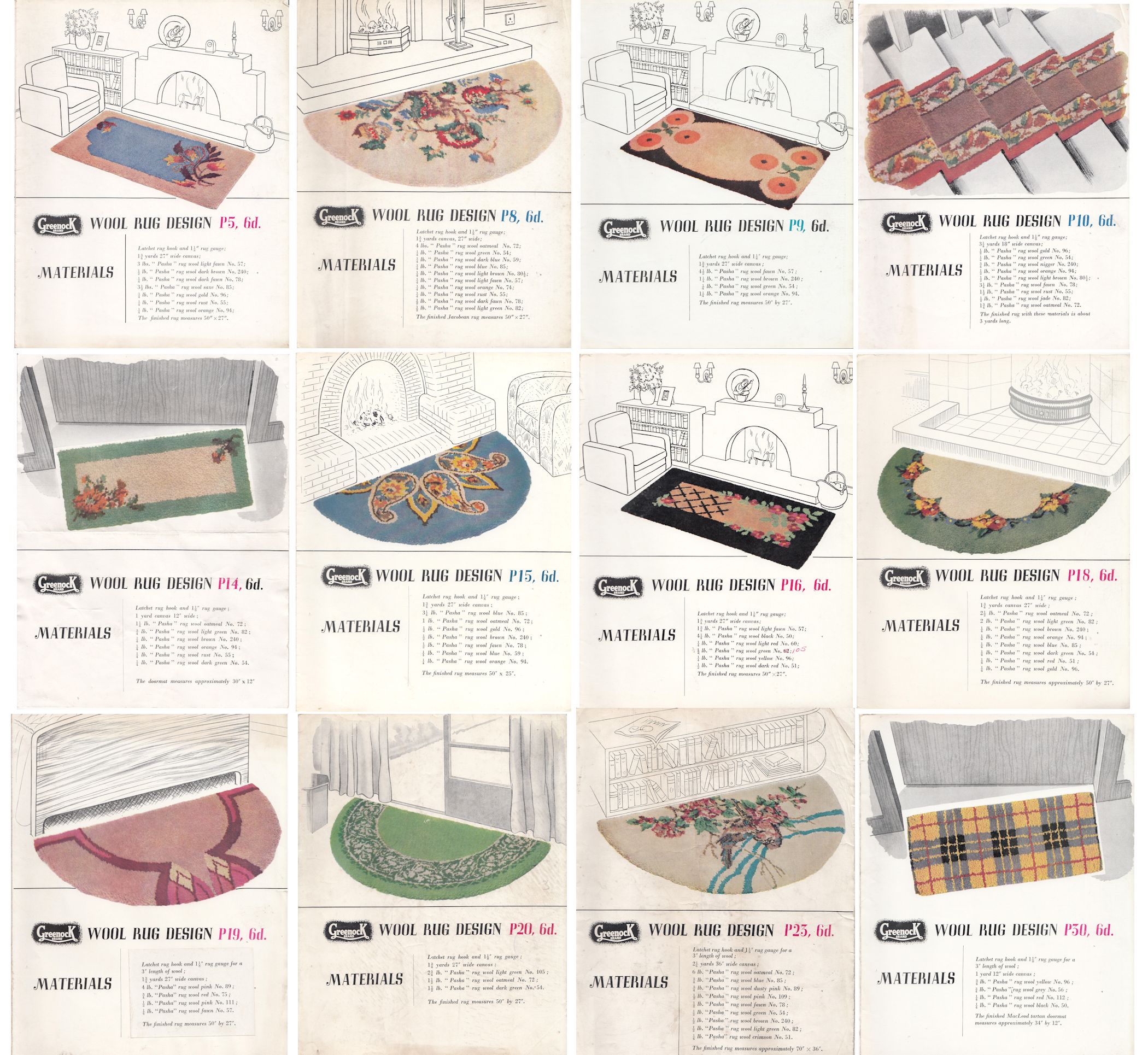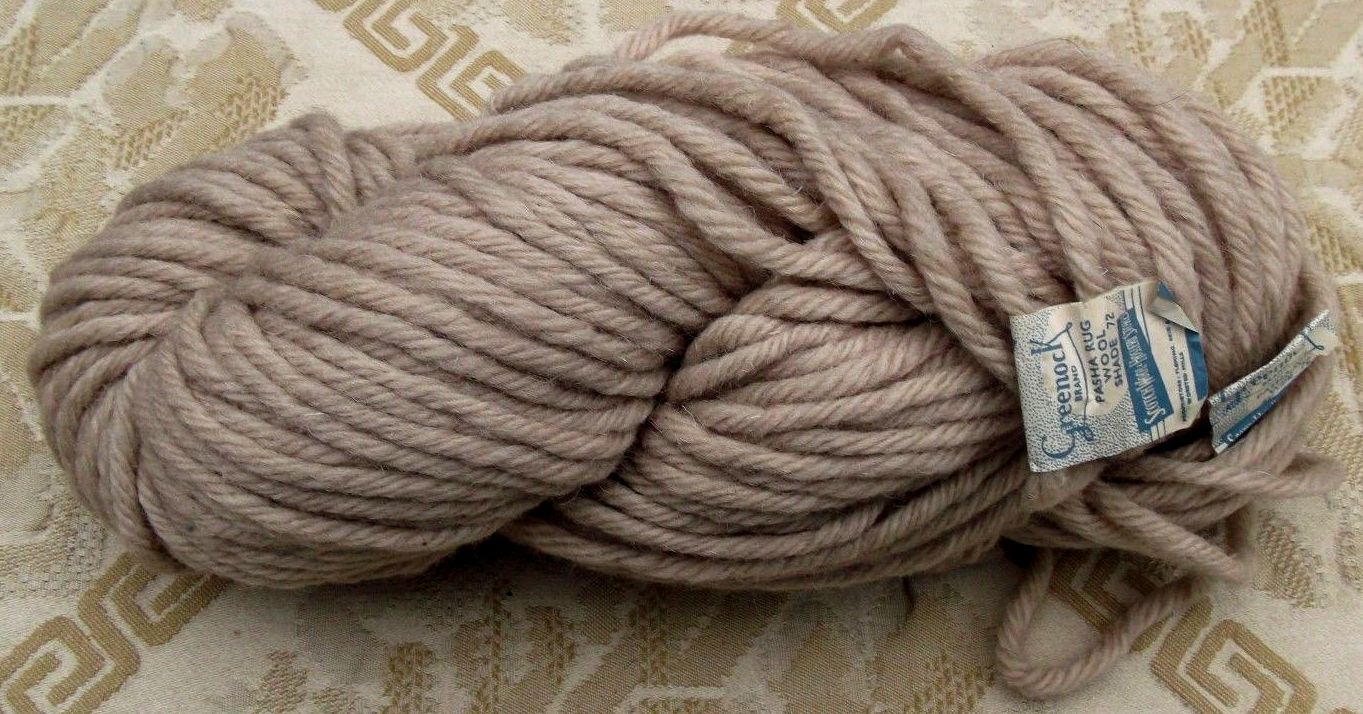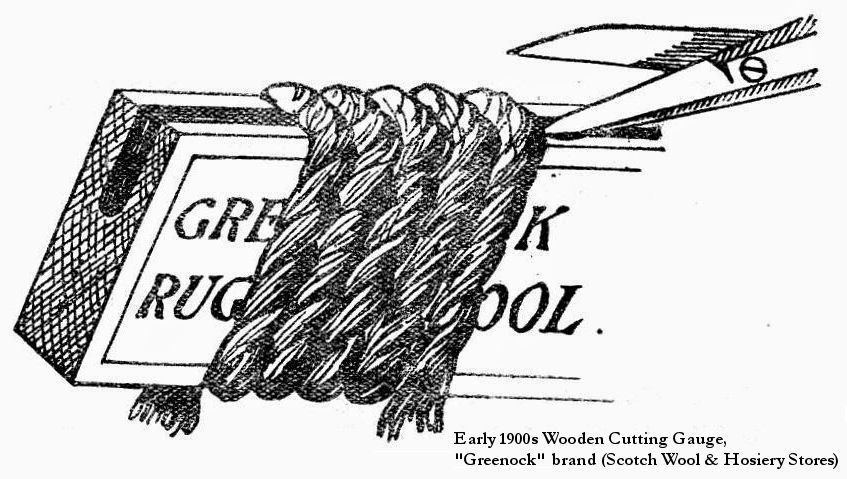 Companies House have a reference to Coats Paton (Retail) Limited (founded 1943, dissolved 2006) previously trading as Fleming, Reid & Company. It appears that in 1967, Greenock mill began to close and its jobs were transferred to Coats Paton (formerly Paton & Baldwin) in Darlington. The Greenock mills warehouse may have continued until the early 1970s as a yarn distributor, until all functions were transferred to Coats Patons. The Greenock brand of rug wool would have been absorbed into the Patons range. The Patons brand became part of Coats PLC; since Coats also own the Anchor brand, Coats Patons Turkey Rug Yarn has vanished.
| | |
| --- | --- |
| | |
In the 1920s and 1930s, Fleming, Reid published several editions of "The Little Folks" knitting and crocheting instruction book aimed at teaching children the basics of these crafts. This might not seem relevant to latch-hooking, but as well as the images of the mill on the back cover, the books had an educational message on the inside front cover that described the process of turning fleece into wool:
"Where does wool come from, Mummy?"
"From a sheep of course," replied Mother.
"But you can't knit with sheep's wool, Mummy," replied the small enquirer.
"No, of course not, dear. It has to undergo many changes before it is ready to make comfy socks and dresses for little boys and girls.
"Some of the wool comes from far away Australia where millions of sheep live - some from our own country. The farmer clips it off the sheep and sends the best of it to Greenock to Fleming, Reid & Co. They sort it out, do lots of strange things with big baths and wonderful machines - and then in time it becomes soft pure knitting wool.
"They call it Greenock Wool - and no one but Fleming, Reid's people make Greenock Wools - so that mothers can ask for it and know they are getting the choicest possible.
"After it is ready for knitting some of it is turned into lots of cosy, comfy clothes and knitted dresses of all sorts.
"This Greenock Wool and the garments made from it can only be had at the Scotch Wool & Hosiery Stores.
"Fleming, Reid own them too - hundreds of them - at least one in every important town, and kind mothers buy their wool and knitted goods there to keep their little boys and girls warm and healthy.
"Mother knows she is safeguarded and guaranteed because she is buying from the mills direct where everything is supervised and kept right."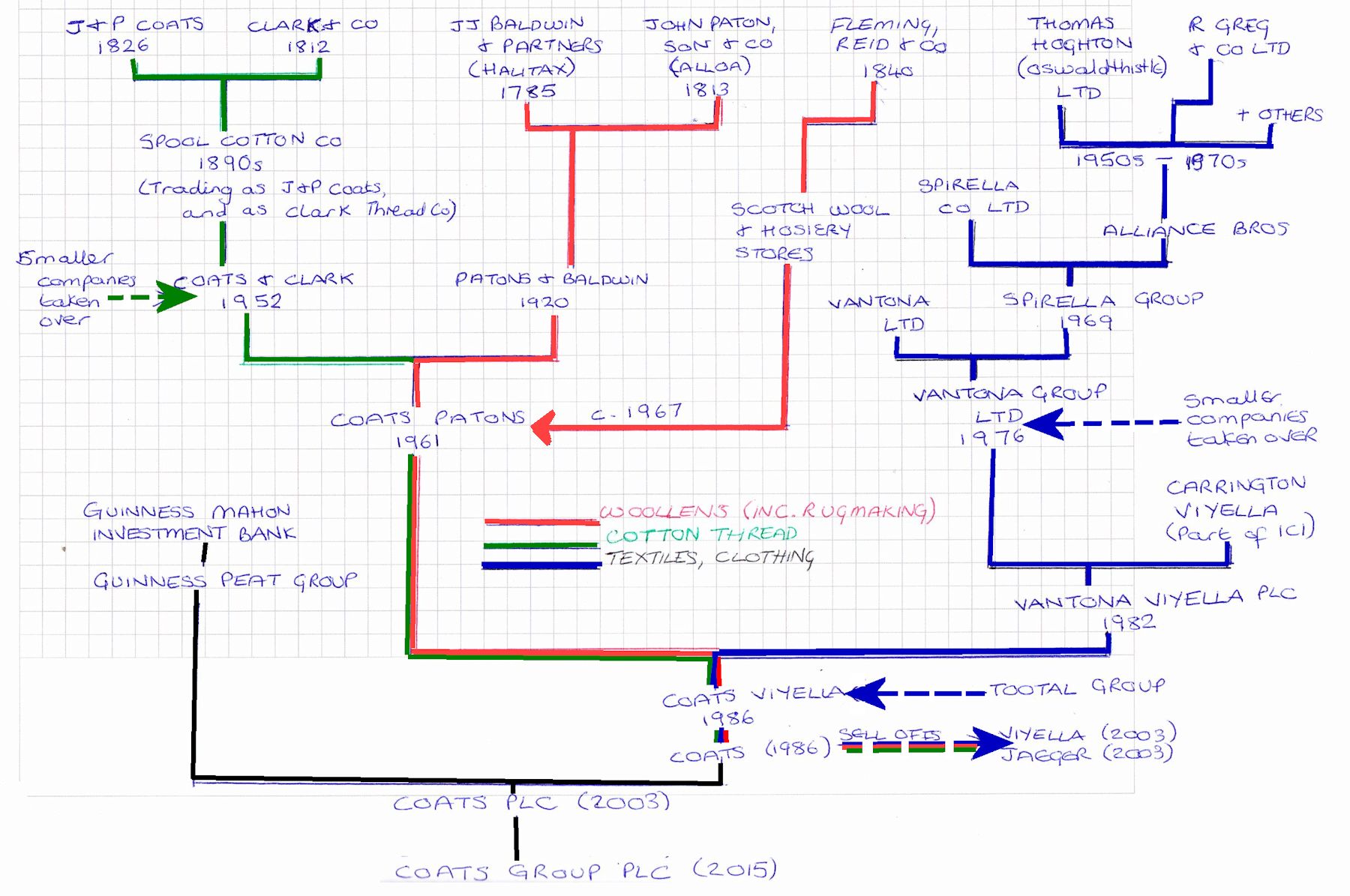 See Flickr where patterns can be downloaded at full resolution for your own use.

You are visitor number: