TWILLEYS HOOKED BATHROOM SET


Sarah Hartwell, 2014

H G Twilley Ltd (Stamford, Lincolnshire) is not a name generally associated with latch-hooking. The company was founded in the 1930s and survived receivership in 1993. As Twilleys of Stamford, the company is now part of Thomas B. Ramsden and Co (Bradford) Limited. Twilleys produced knitting and crochet cotton thread such as Lyscot and Lyscordet. The instructions assumed the user knew how to latch hook, but gave instruction on how to make a cutting gauge.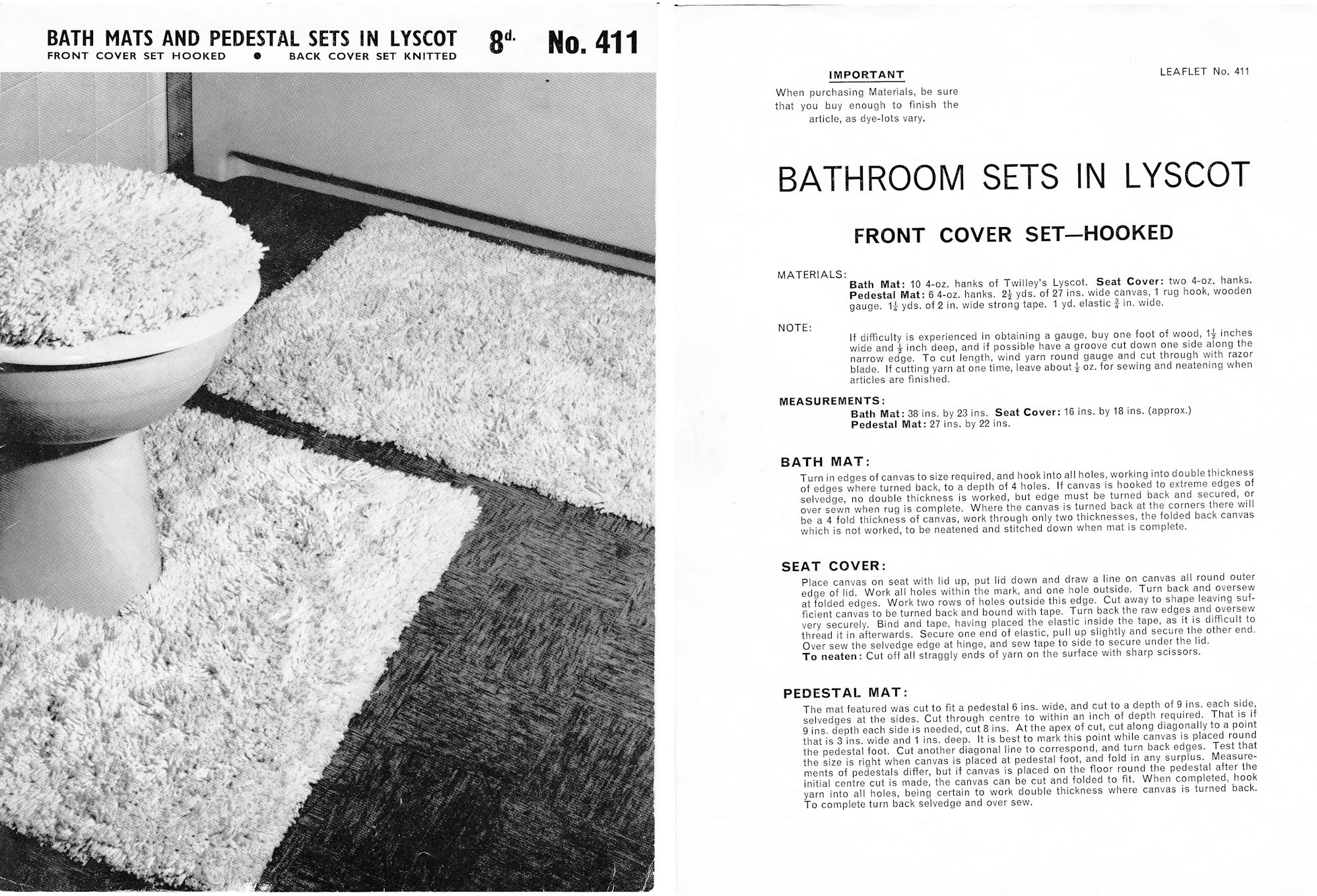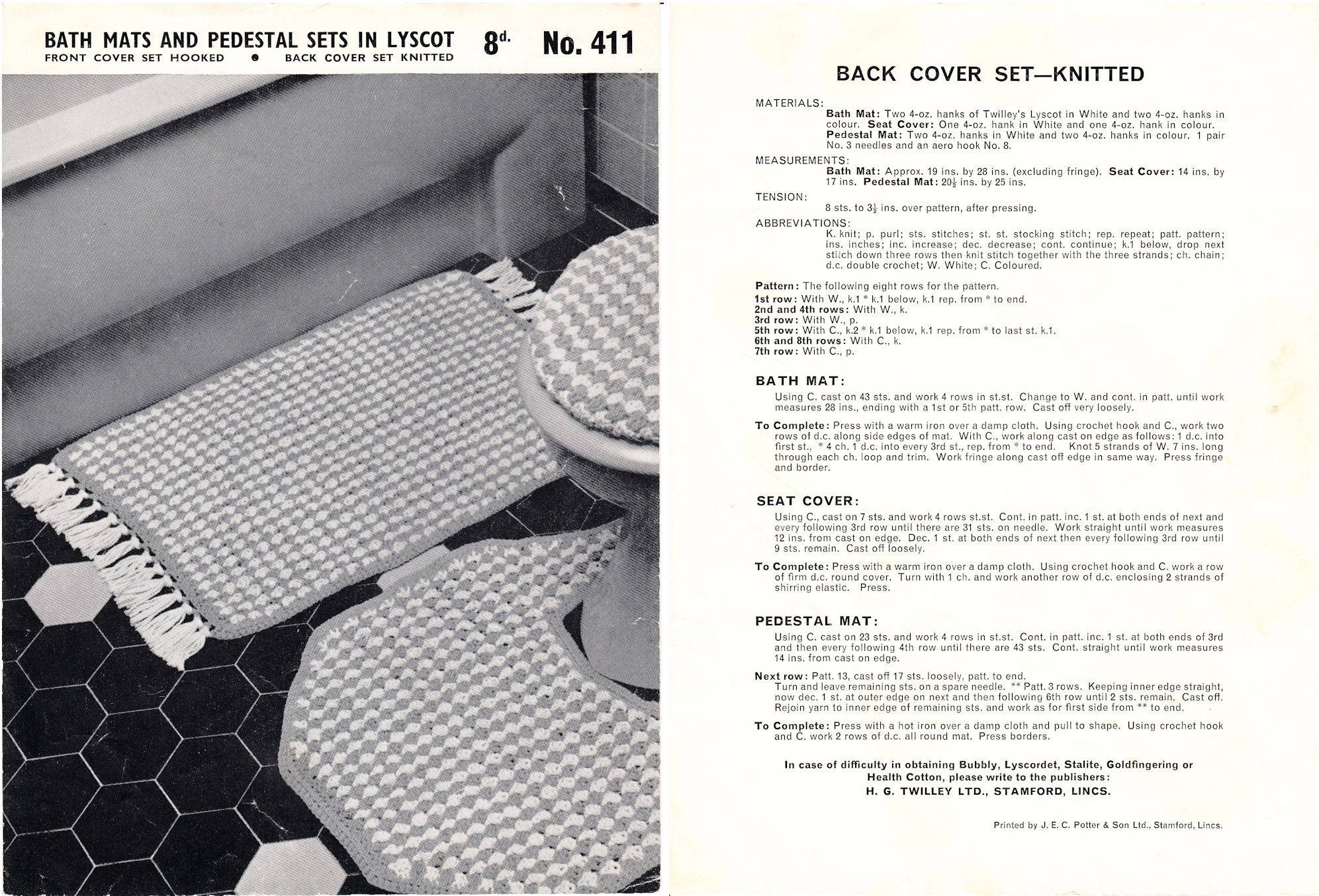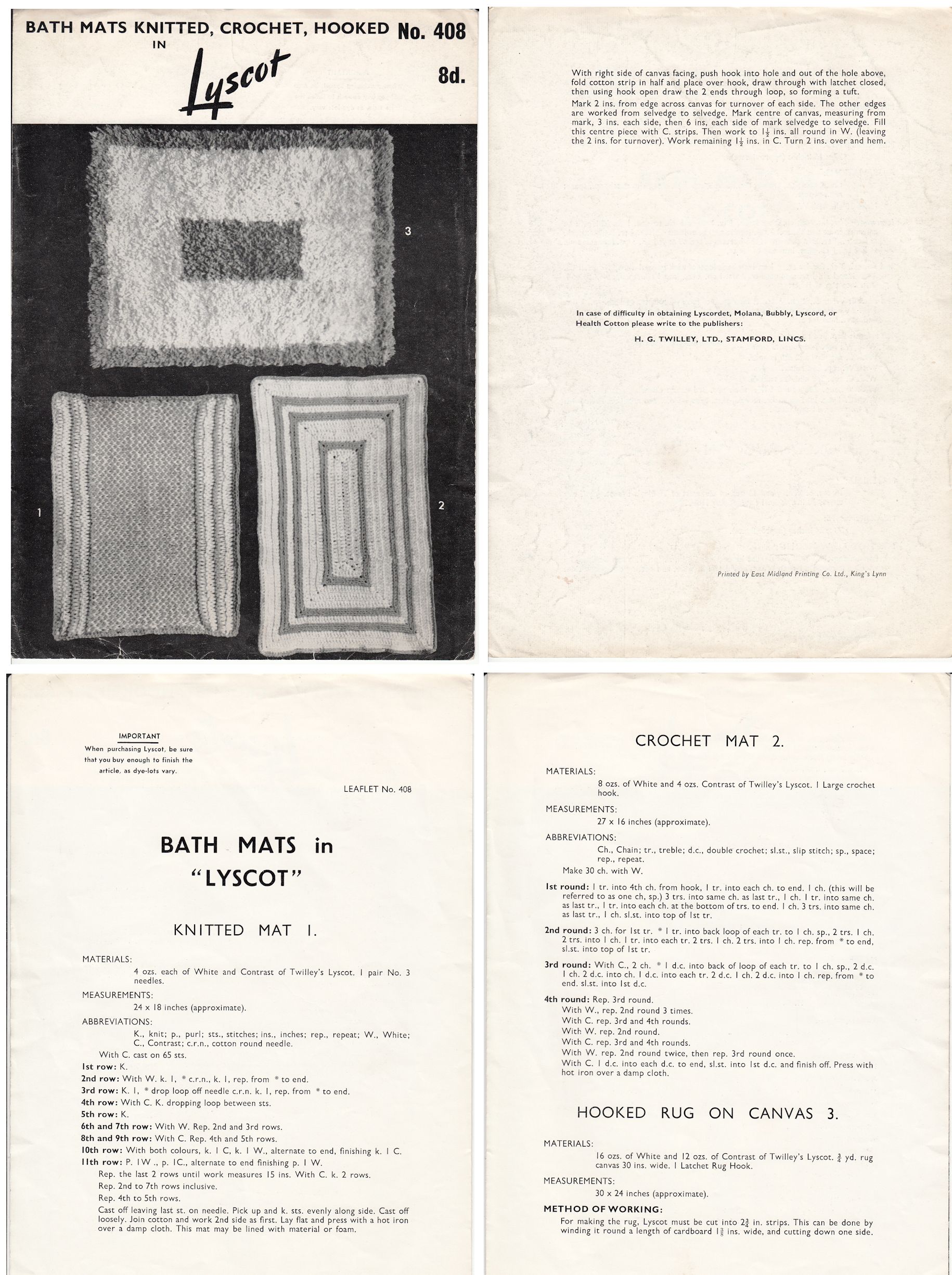 See Flickr where images and patterns can be downloaded at full resolution for your own use.
Although the Twilleys hooked bathroom set seems to have been a one-off foray into latch-hooking, I've put together a brief history of the company.
Twilleys began as a yarn manufacturer set up by H G Twilley in St Mary's Street in 1936. H G Twilley Ltd moved to West Street during the Second World War. In 1955 it was taken over by Ken Harper and G M Acum and moved to the purpose-built Roman Mill factory on Little Casterton Road. Twilleys became one of the most important cotton firms in Britain, with thriving domestic and export trade, but a worldwide slump reduced the demand for cotton and yarn in the 1980s and led to a three-day week at the factory. H G Twilley Ltd became "Twilleys of Stamford" and went through two boardroom shake-ups before going into receivership in September 1993 when it had a workforce of 48. In 1993, Thomas B Ramsden of Guiseley, West Yorkshire ("Ramsdens") acquired Twilleys when only 14 people were still working at the mill. Ramsdens described the acquisition as "a perfect match that will benefit both companies and the industry as a whole." Ramsdens managing director John Welsh predicted this would lead to "expansion and a safe, secure future." In total, there were 16 Twilleys staff – 14 women and 2 men – and they produced tapestry and needlework kits which were delivered to Ramsdens for distribution to crafts shops nationwide. Several of the women employees had been with Twilleys for around 30 years. Although there were high hopes of improved trade, business took another downturn in the 2000s.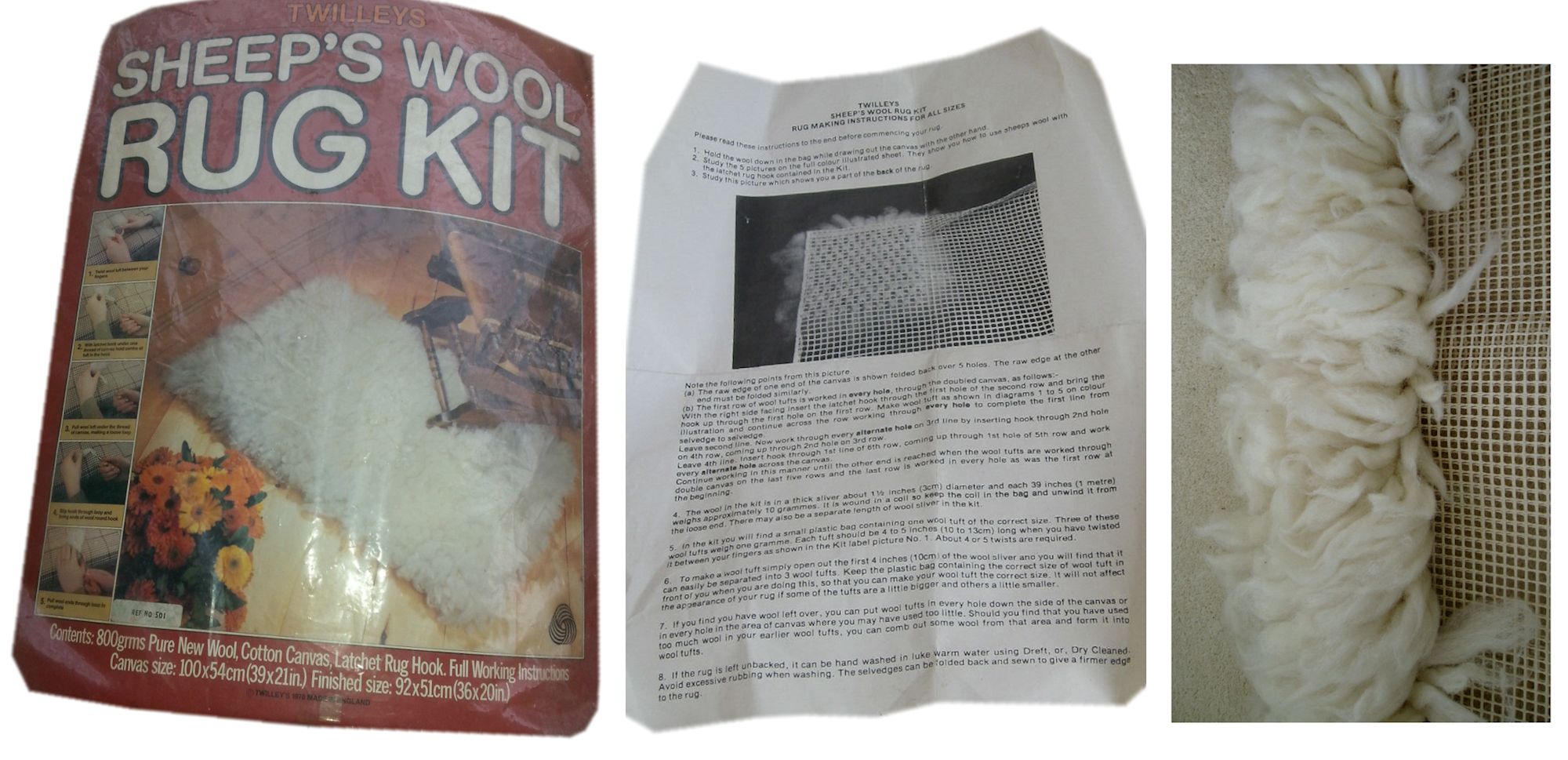 According to the Rutland and Stamford Mercury, production ceased at the Roman Mill in August 2007 and all trade was transferred to Ramsdens. Twilleys had been one of Stamford's oldest firms and a part of Stamford life for 70 years. The Twilleys shop on Little Casterton Road was also closed in August 2007. A statement from Ramsdens head office said the Stamford operation was being wound down due to poor trading conditions and lack of demand. Four jobs in the design and purchasing offices were kept on and were relocated in the Stamford area. Ramsdens' finance director Bob Wright confirmed that all 12 factory jobs would go. He had no personal knowledge of future developments on the Roman Mill site (it was sold for redevelopment). The Twilleys name survives in yarn brand names.
After Twilleys closed in Stamford, the Roman Mill buildings were demolished in 2009 leaving only the concrete hard-standing. Historical maps show the site had been undeveloped until the Roman Mill was built in the late 1950s as Twilleys office, warehousing and yarn distribution centre. There was no manufacturing on the site as the cottons and knitting yarns arrived ready-dyed and on cones from mills in Yorkshire and Lancashire. The yarn was packaged into balls and stored for distribution. Hopefully the Twilleys and/or Roman Mill names will be reflected in street names when residential development is completed. At a meeting of the Stamford Town Council's Planning Committee on 10th April, 2012: "a) Street Naming - Development on the former Roman Mills site, Little Casterton Road, Stamford by Yelcon Homes Ltd.– The Town Clerk informed members that a number of suggestions had been submitted and these would be directed to SKDC for final determination. The suggested names were: Twilleys Mews, Twilleys Avenue, Twilleys Close, Roman Mill Mews or Roman Mill Garden."

You are visitor number: