SO-CALLED "SCANDINAVIAN" RUGS


Sarah Hartwell, 2015

If you're buying a completed "shabby chic," "vintage" or "retro" hooked rug online, be cautious of those described as Scandinavian/Swedish/Danish (style) or "rya" with asking prices upwards of £150. A true "rya" rug has a long, loose shaggy pile. Most of the vintage "rya" rugs on Ebay are short pile knotted/latch-hooked rugs, and almost all of the supposedly Scandinavian (style) rugs were Readicut/Patons designs produced in England. I've seen the English-made Readicut "Chopsticks" design rug on Ebay at a high price and described as "North European or Scandinavian." Its real provenance is Ossett, Yorkshire, England. I've seen various Britsh rug designs mis-described as Danish, Swedish or Scandinavian. If you search around, you may find the same thing (properly described) elsewhere for £25. Many of the "vintage" or "retro" patterns have become available as downloads (free or for a nominal sum), which negates the sellers' claims of rarity or "one off."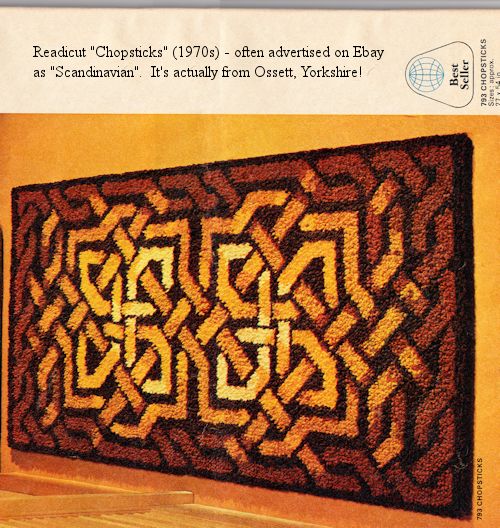 Readicut "Chopsticks" - designed in Yorkshire ... advertised on Ebay as Scandinavian!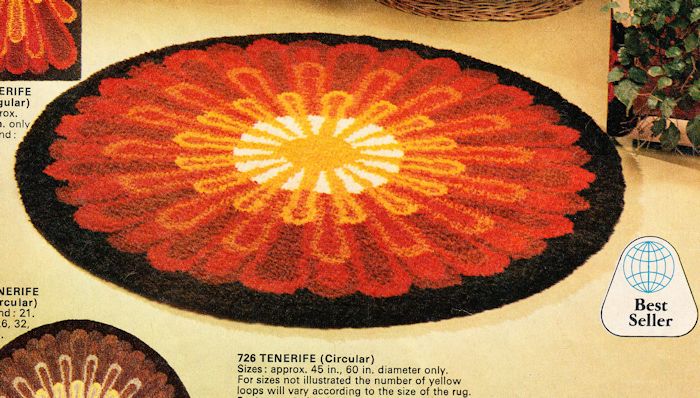 Readicut "Tenerife" - designed in Yorkshire ... advertised on Ebay as Danish!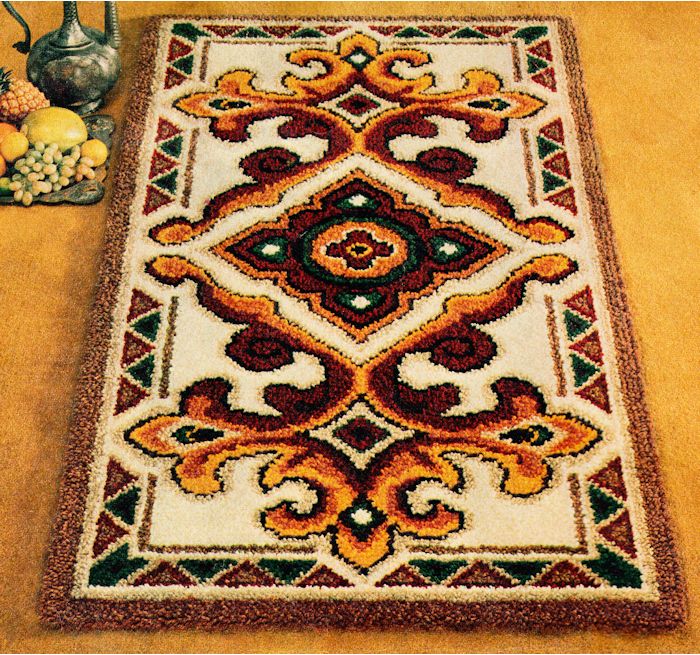 Readicut "Granada" - designed in Yorkshire ... sold as a latch-hook kit in the 70s, advertised on Ebay as Swedish rya!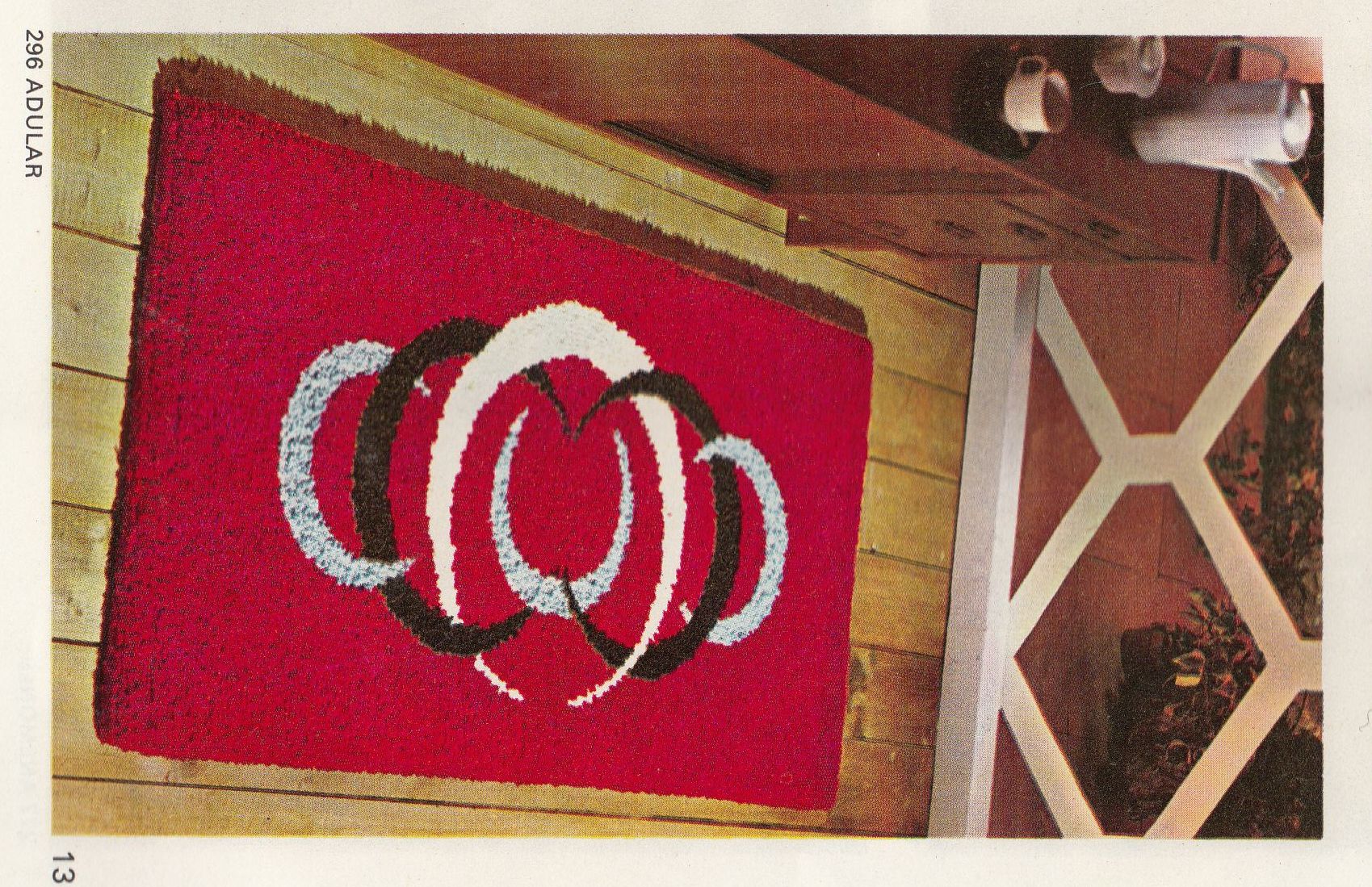 Readicut "Adular" - designed in Yorkshire, sold as stencilled canvas ... advertised on Ebay as "one of a kind" abstract!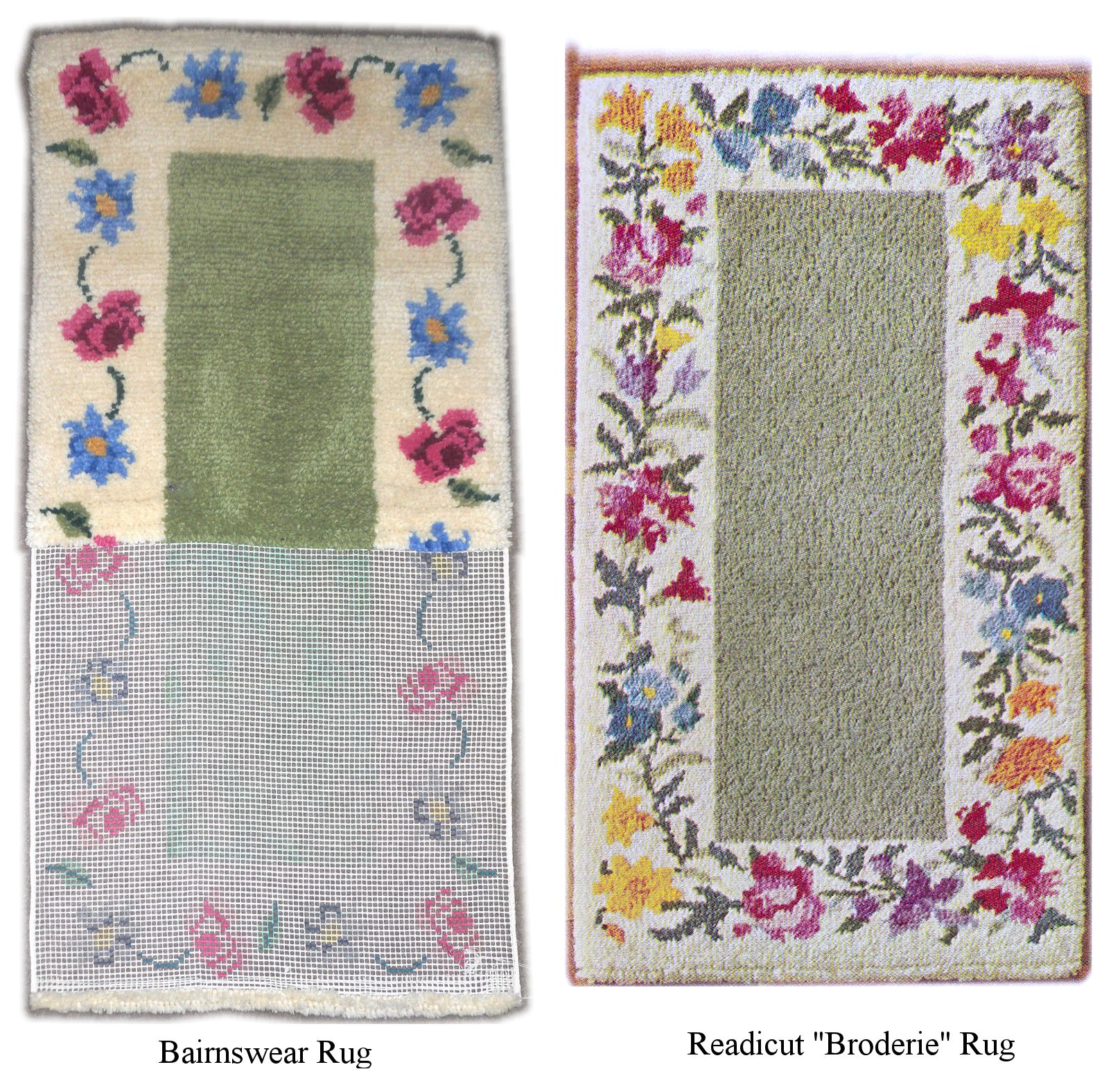 While neither of these claim to be Scandinavian, Danish or anything else, I've included them because of the similarity between the Bairnswear design (shown part-worked) and Readicut's "Broderie" design. If you don't have a good working knowledge of one or both companies' designs, or their catalogues in front of you, you can be forgiven for any confusion. The floral border round a solid colour centre was a popular design and remain as pretty today as they were originally listed.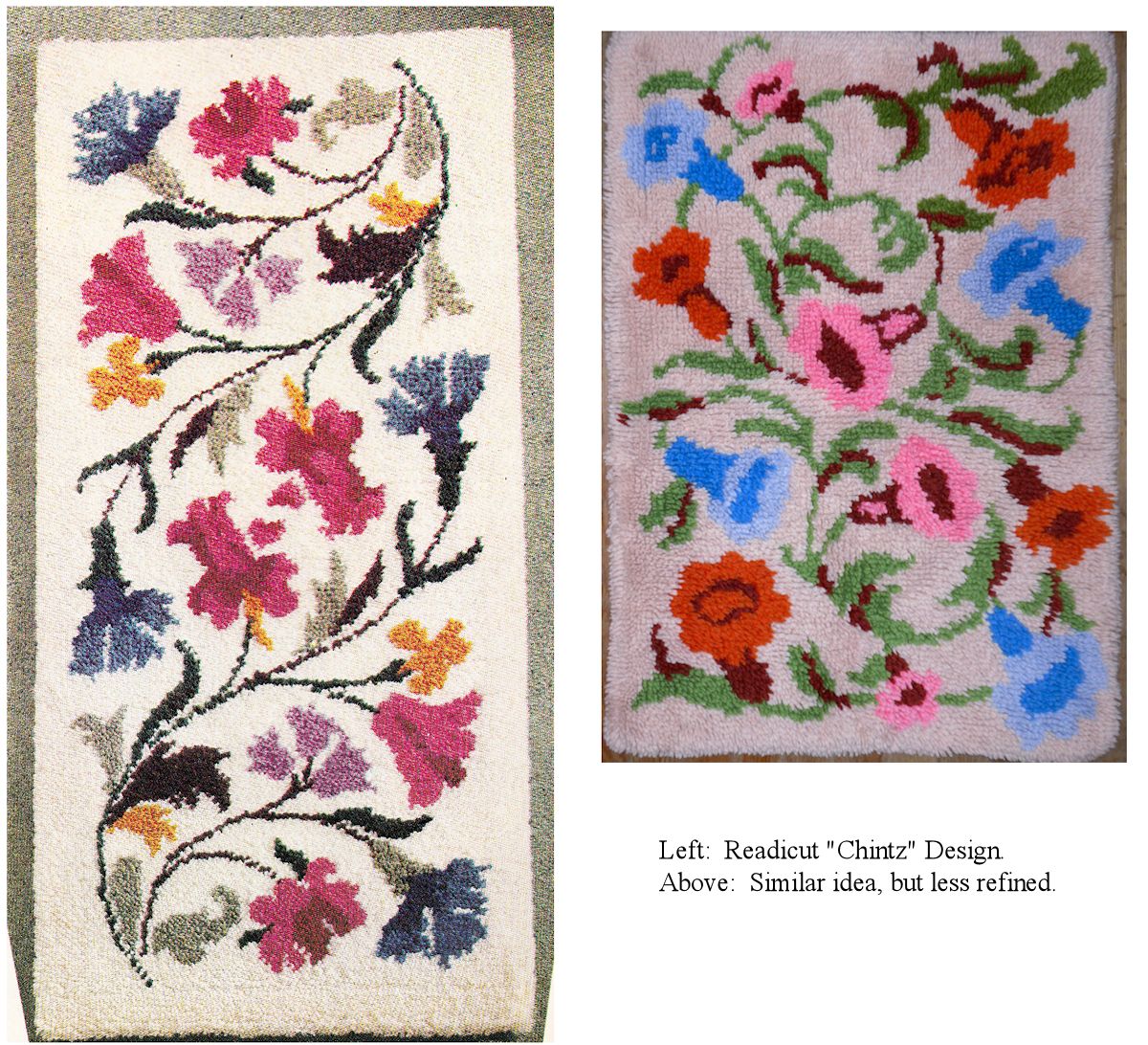 Another pair included because of a similarity between the unknown design and Readicut's best-selling "Chintz" design.

You are visitor number: