PATONS STITCHED RUGS AND TAPESTRIES


Sarah Hartwell, 2014

Some Patons rug designs were also laid out as stitched rugs. Conversely, some of the simpler stitched rug patterns could be worked as latch hooked rugs (a Georgian design and a floral design are shown below). These are a few booklet covers from my collection, and a couple of patterns that can be worked as pile rugs. Images also available at Flickr where they can be downloaded at full resolution for your own use.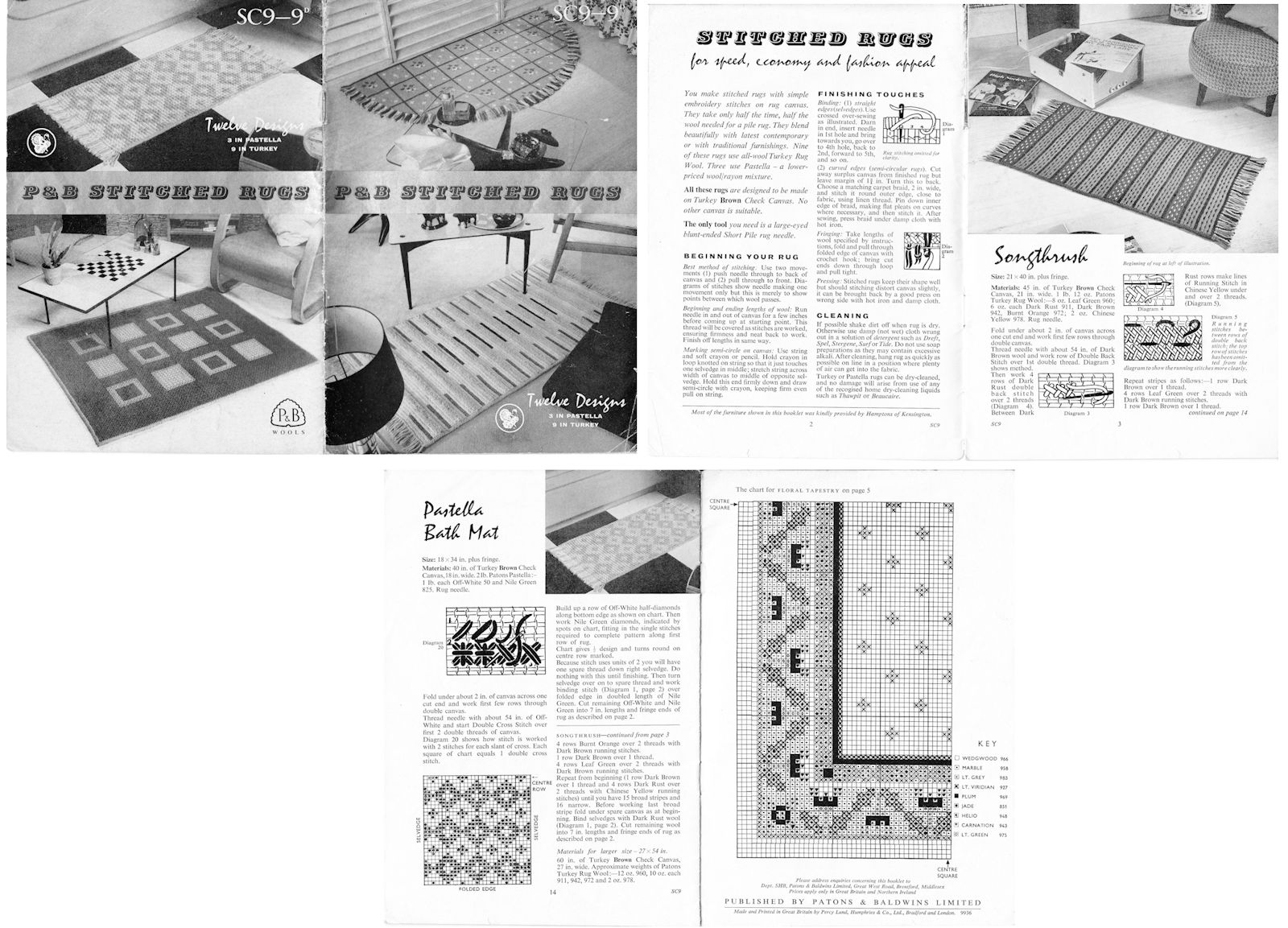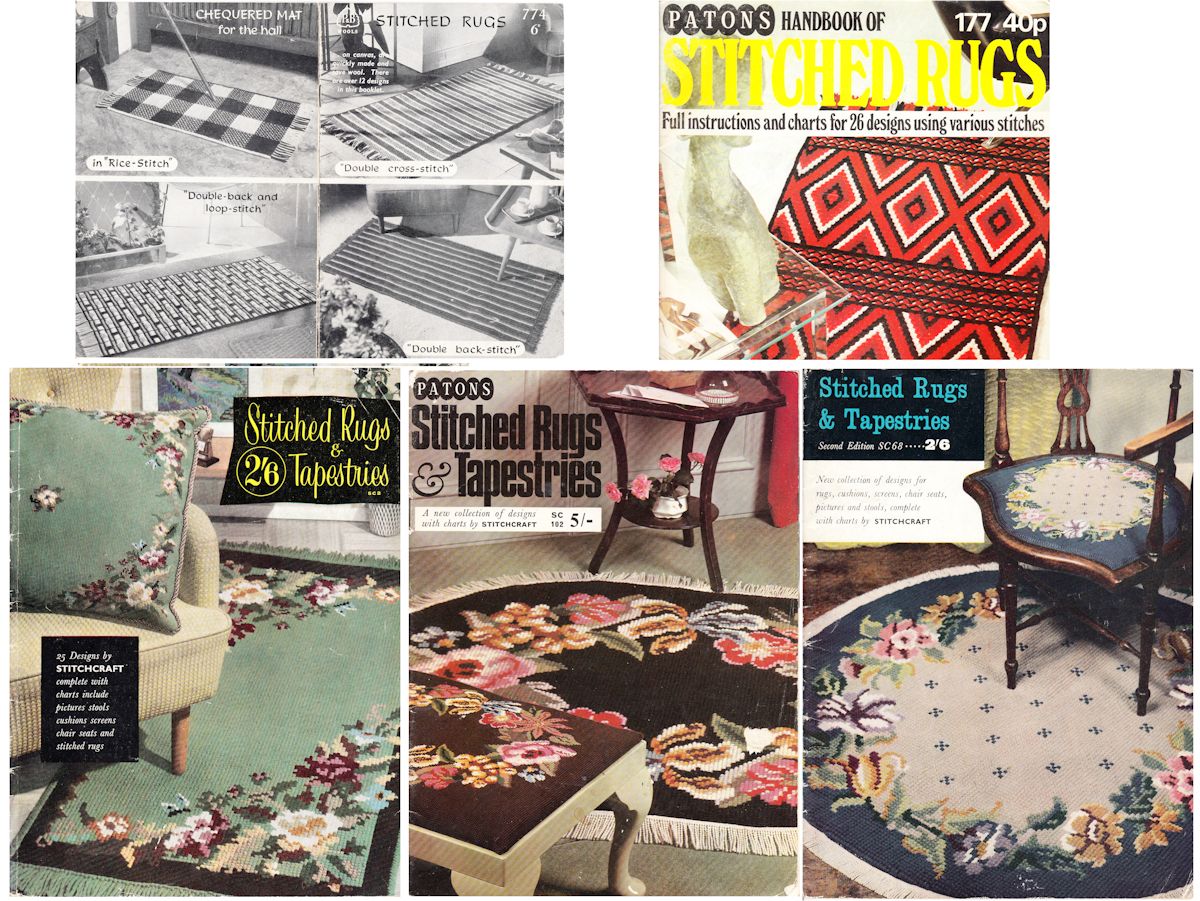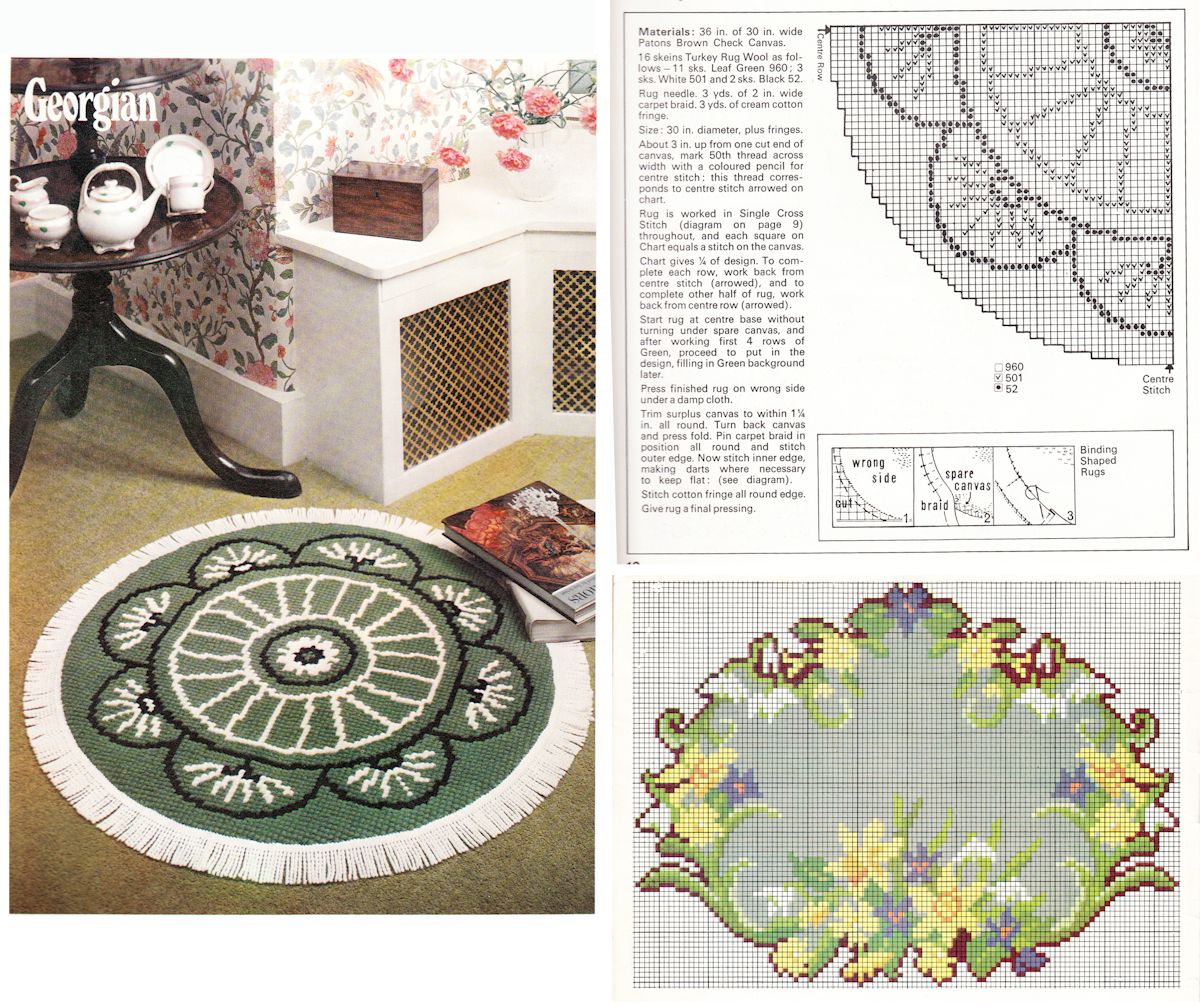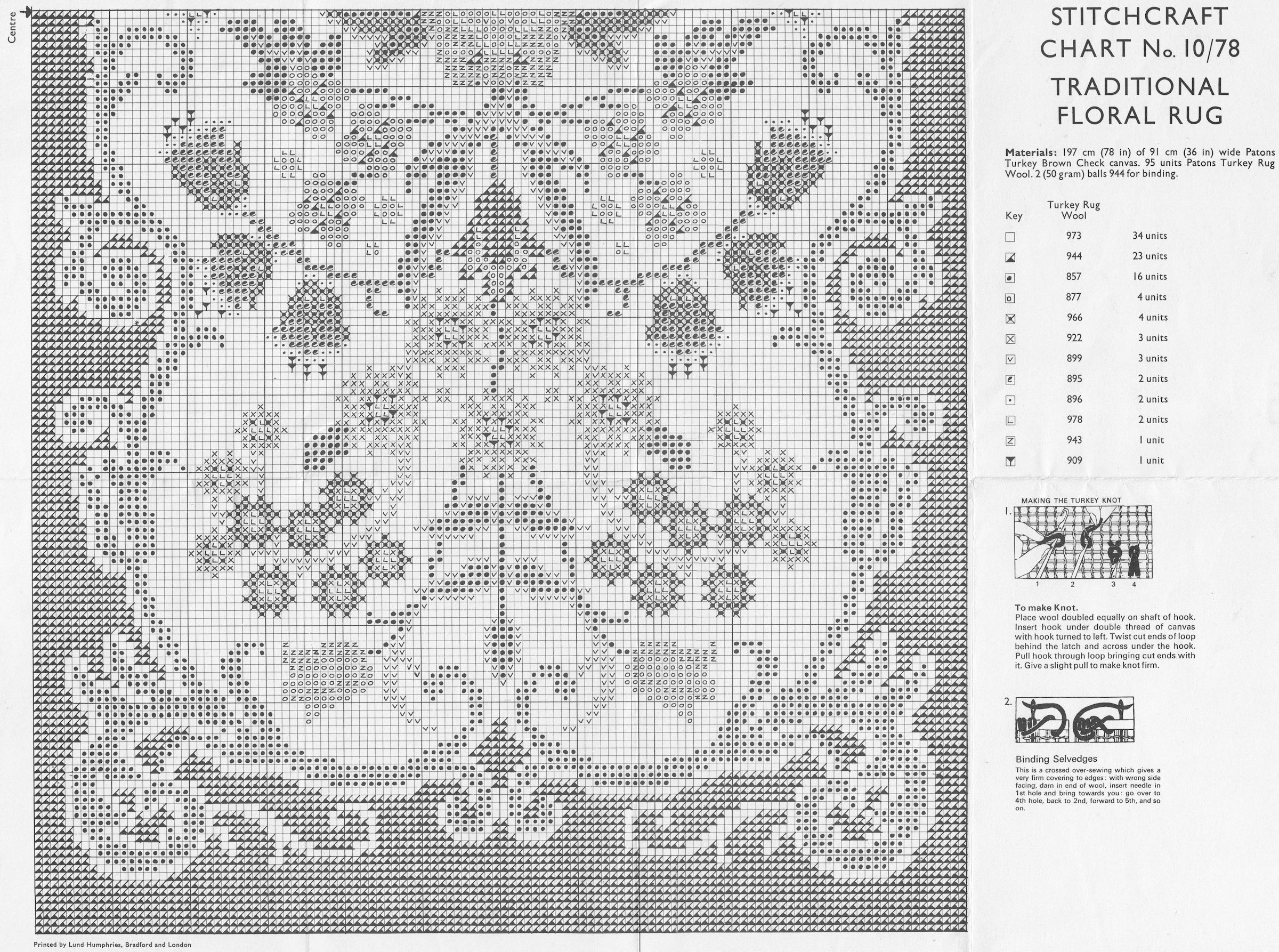 You are visitor number: