RUGMAKING - YARN SAMPLE DRAWER


Sarah Hartwell, 2020

This drawer originally contained 72 samples of Hugh Mackay & Co Ltd dyed wool/nylon blend yarn, presumably so that customers could select the carpet colour for their home (much like sample squares are found today). It is probably form the 1930s or 1940s.

Although Hugh Mackay & Co Ltd were carpet weavers and didnít (to my knowledge) supply packs of rugmaking yarn to home rug-makers, sample drawers similar to this could be found at wool shops and haberdashery stores that stocked home rugmaking supplies. Unlike cards with single strands of wool, these let customers to see what a small area of a particular colour looked like and place colours next to each other to work out their own colour scheme. Nowadays we can choose and compare colours using the plastic packs hung on display racks.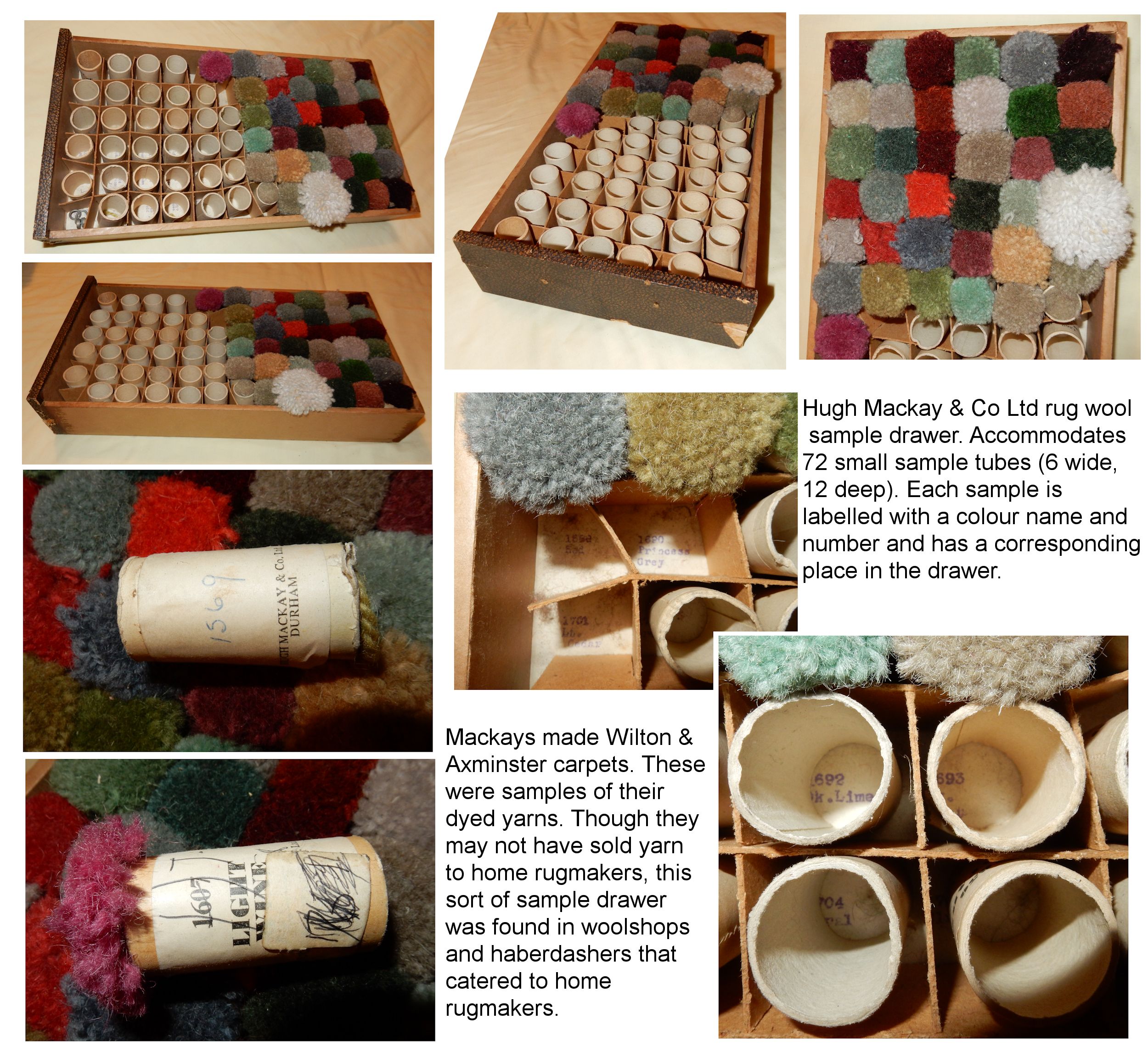 In 1861, 12-year-old Hugh Mackay began work at Hendersonís worsted and carpet manufactory weaving shed at Walkergate, Durham City. By 1880, he was running the company and when Hendersonís sold out in 1903, Mackay lost his job so he opened his own factory producing deep pile Wilton carpets. In 1921, with sons Hugh and Laurence in command, Mackayís became a private limited company, Hugh Mackay & Co Ltd, with outlets from Berwick to the Humber. They produced Wiltons and Axminsters. Mackayís Carpets went into administration in April 2005and were bought by Gaskell Carpets in 2006.

You are visitor number: