READICUT BOOK OF RUGS 58 - 1988


Sarah Hartwell, 2021

Home rugmaking was starting to go into a decline as housewares stores offered cheap ready-made rugs, and perhaps as people had less leisure time in the economic boom. Home-made goods seemed to be going out of fashion in general as consumer culture took hold. As well as latch hooked rug kits, Readicut now offered tapestries and cross-stitched rugs, and textured rugs in a mix of cross-stictch and tufted. They continued to provide a "design your own" rug service.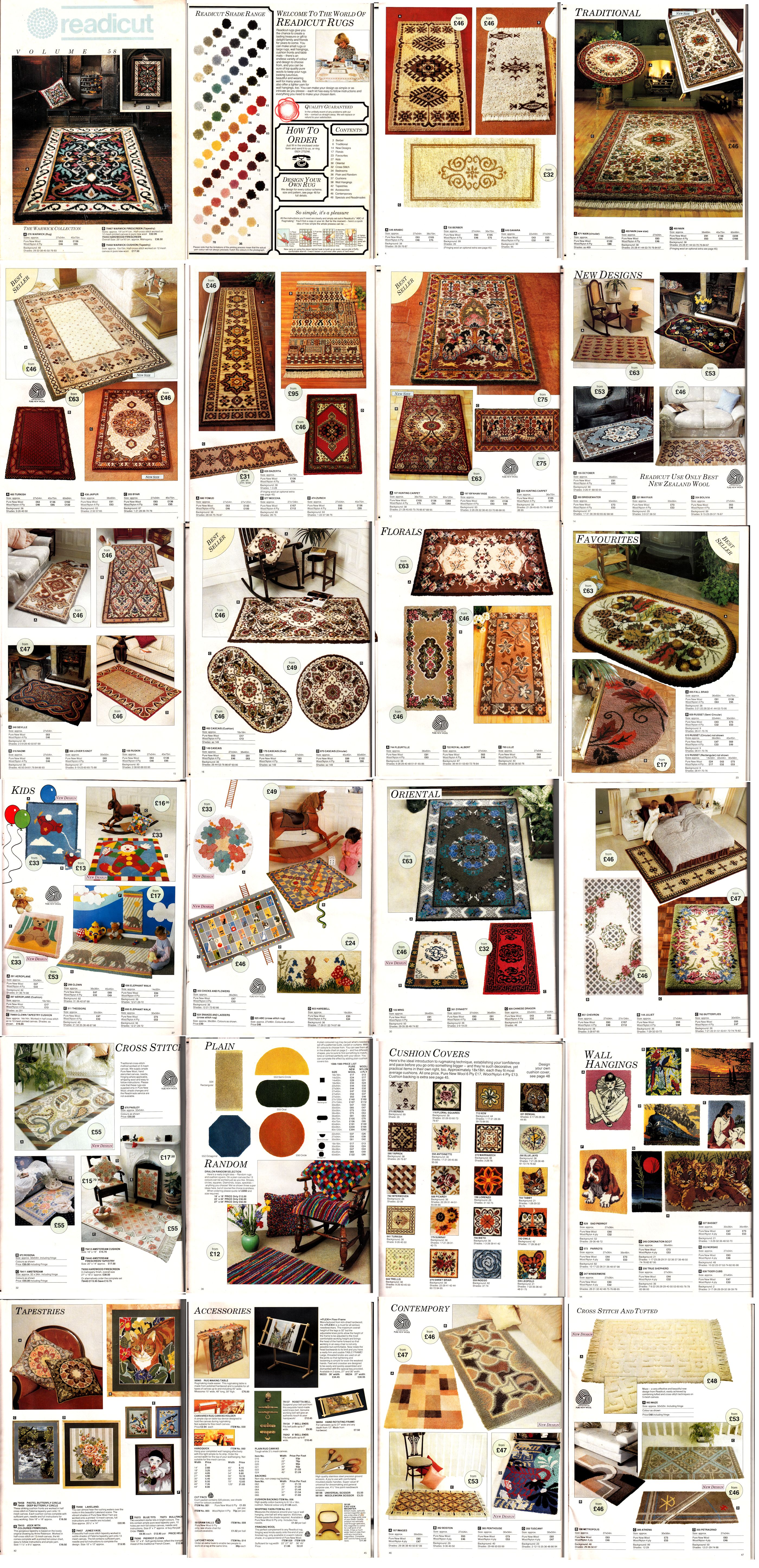 See Flickr where images and patterns can be downloaded at full resolution for your own use.

You are visitor number: