STAR - BEAUTIFUL RUGS (STAR BOOK 73)


Sarah Hartwell, 2021

"Star," along with "Aunt Lydia," was a trademark of the American Thread Co. This booklet showed several rugmaking methods includfing tufted and braided. The recommended yarns were "Aunt Lydia Heavy Rug Yarn" "Star Rug Yarn" and "Star Blend Yarn," all available in skeins. The American Thread Co has a convoluted history, being part owned at times by Coats, a British Company and then sold on to Spinrite of Ontario, Canada.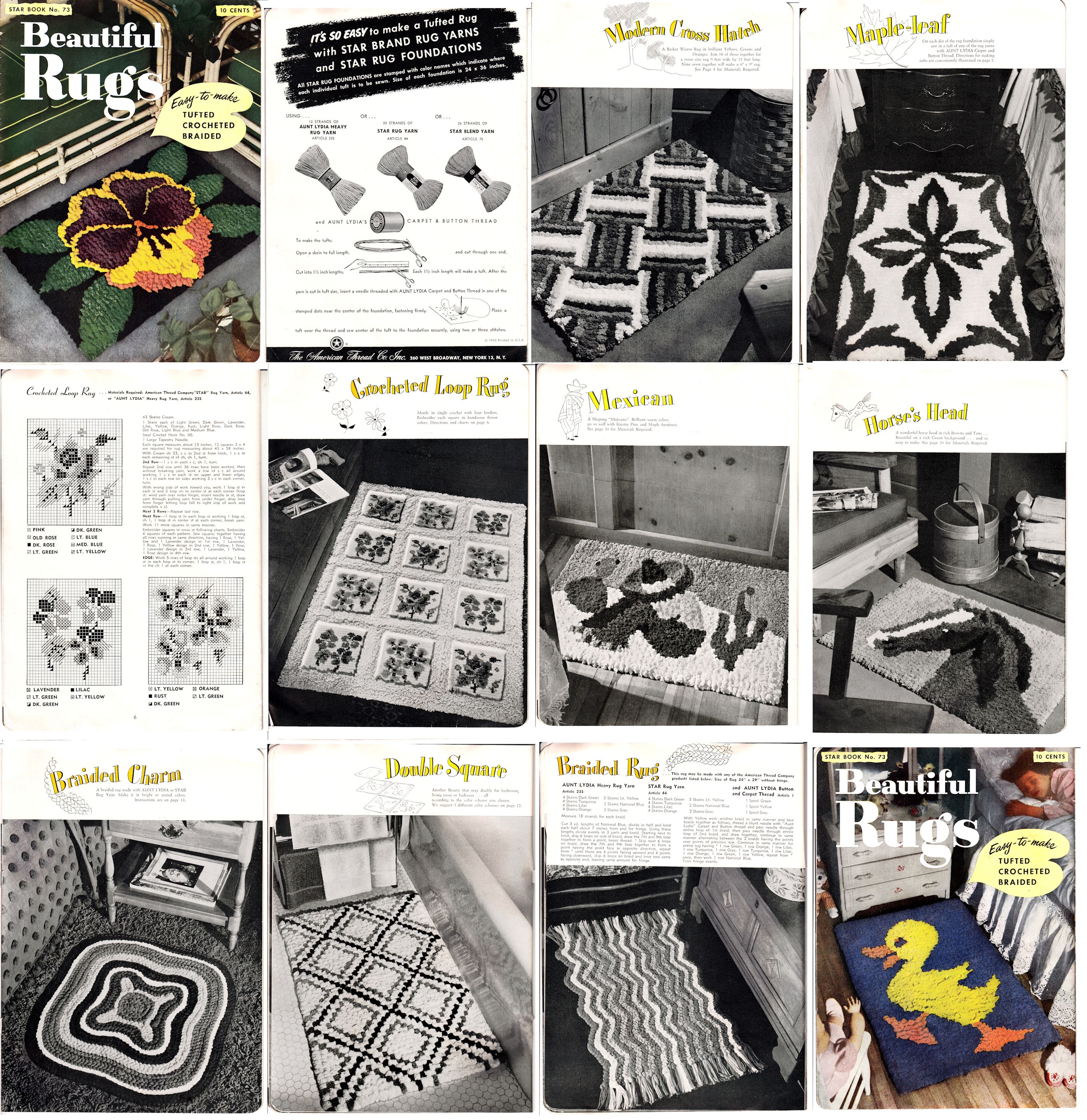 You are visitor number: