ASPINALL (PANDA) RUG BOOK - 1950s


Sarah Hartwell, 2021

Aspinall Bros of Huddersfield (Panda brand) are not a well-known rug supplier compared to Readicut or Patons. They produced a number of catalogues, some of which were numbered and called "National Guide to Rug Making." This catalogue is unnumbered, but appears to be from the early 1950s based on the "Pandatoo" wool - this name was registered in 1948.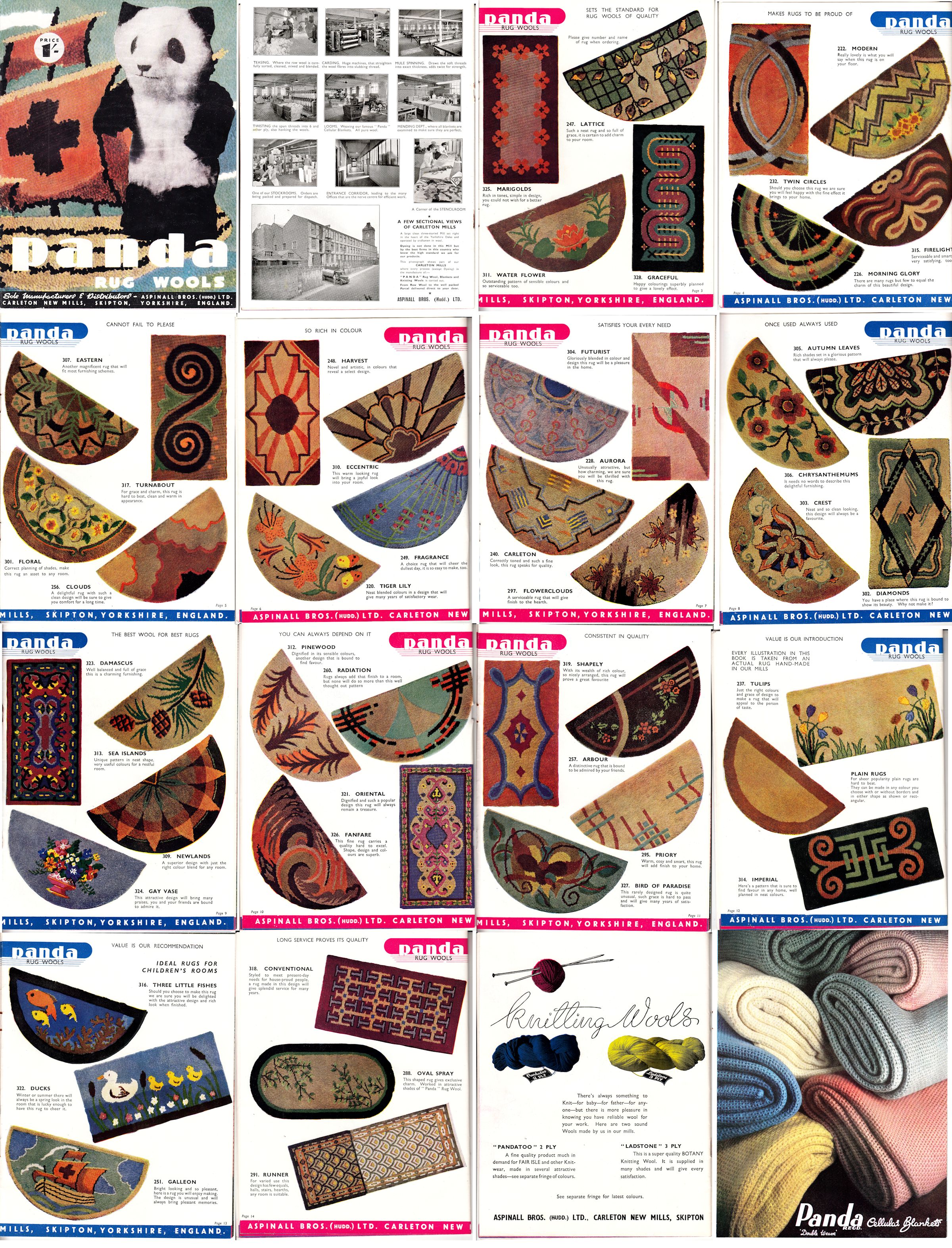 See Flickr where images and patterns can be downloaded at full resolution for your own use.

You are visitor number: