SHILLCRAFT BOOK OF READICUT RUGS VOL 29


Sarah Hartwell, 2019

Most of the Shillcraft version of the catalogue is identical to the Readicut Vol 29, so I have only included the pages that were specific to the US edition. It mentions that no bulky, expensive frames are required for latch-hooked rugs and it was hard to make mistakes; it could even be done while watching TV. Stage payments were also shown - a rug could be paid for in "units" with the canvas, latch-hook and first batch of wool arriving in Unit 1, and the subsequent units containing additional wool until the rug was completed.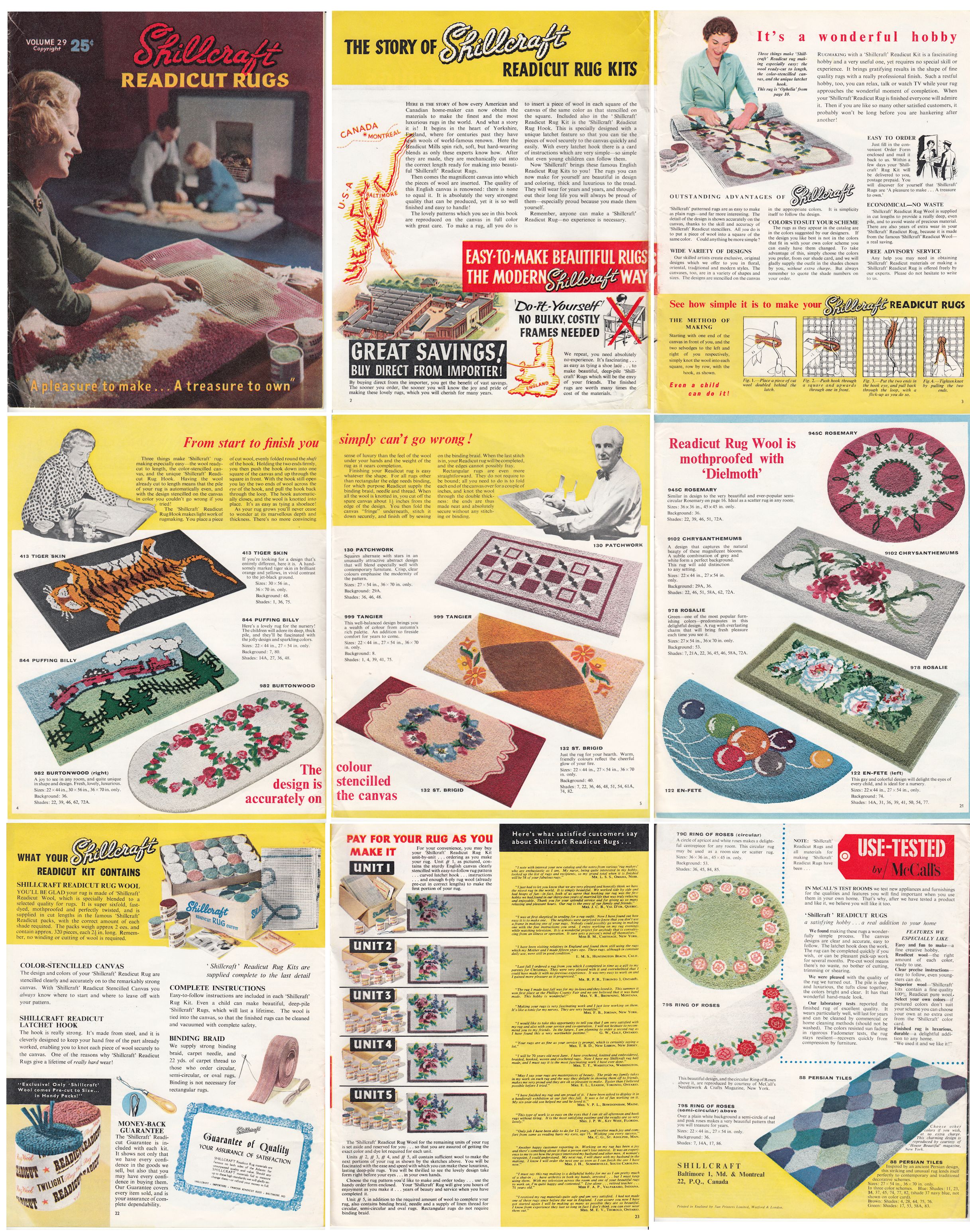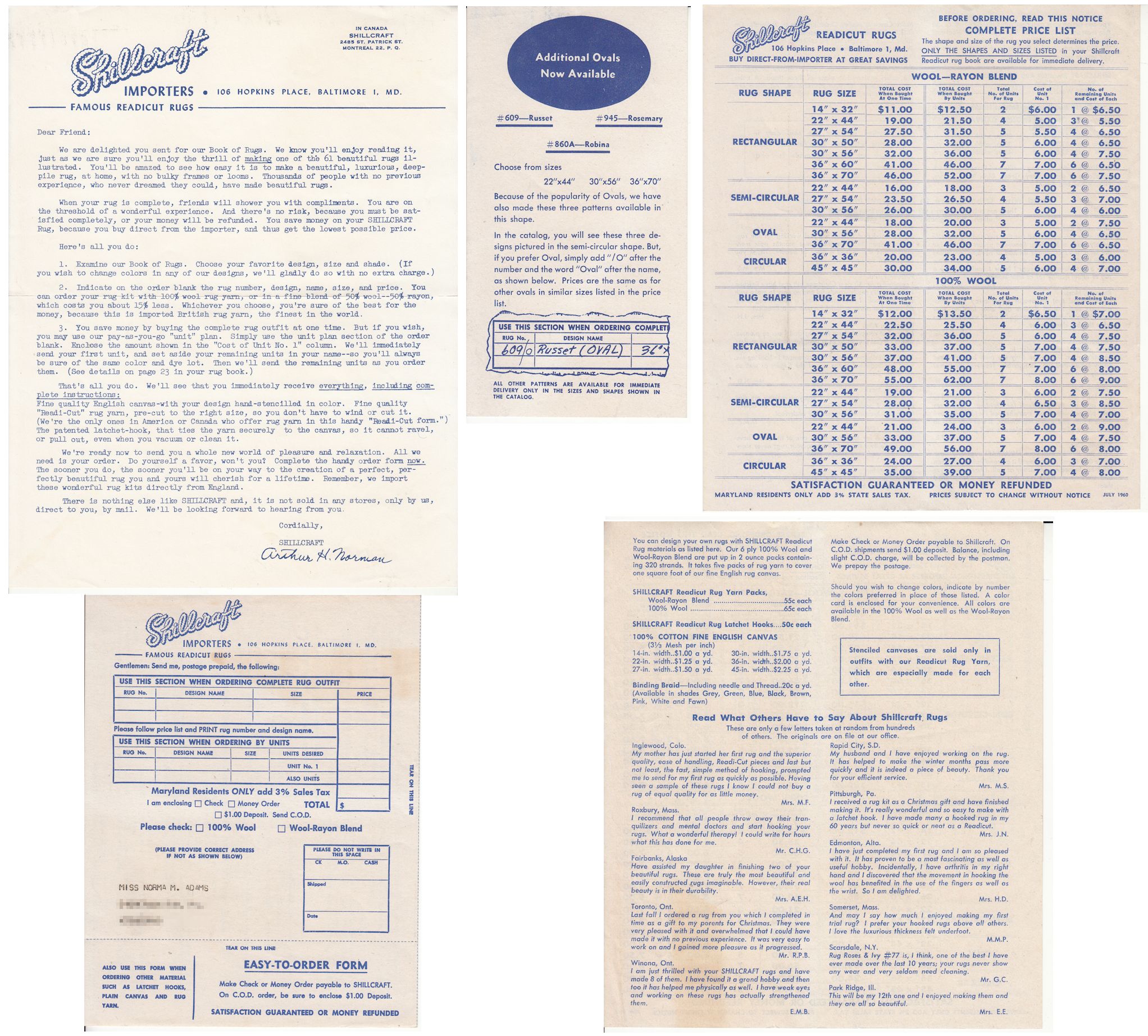 See Flickr where images and patterns can be downloaded at full resolution for your own use.

You are visitor number: