BEYER SMYRNA- UND GROBKREUZSTICH 2


Sarah Hartwell, 2020

This German rug-making booklet mainly featured traditional Turkish, Persian, Oriental etc designs, with a few floral or geometric patterns. It depicted several methods: latch-hooking, cross-stitch and stitched pile methods. The rug charts and details of wool quantities for different methods were in 2 separate leaflets, one of which folded out to a large size, much like some of the old Patons rugmaking booklets.

Images also available at Flickr where they can be downloaded at full resolution for your own use.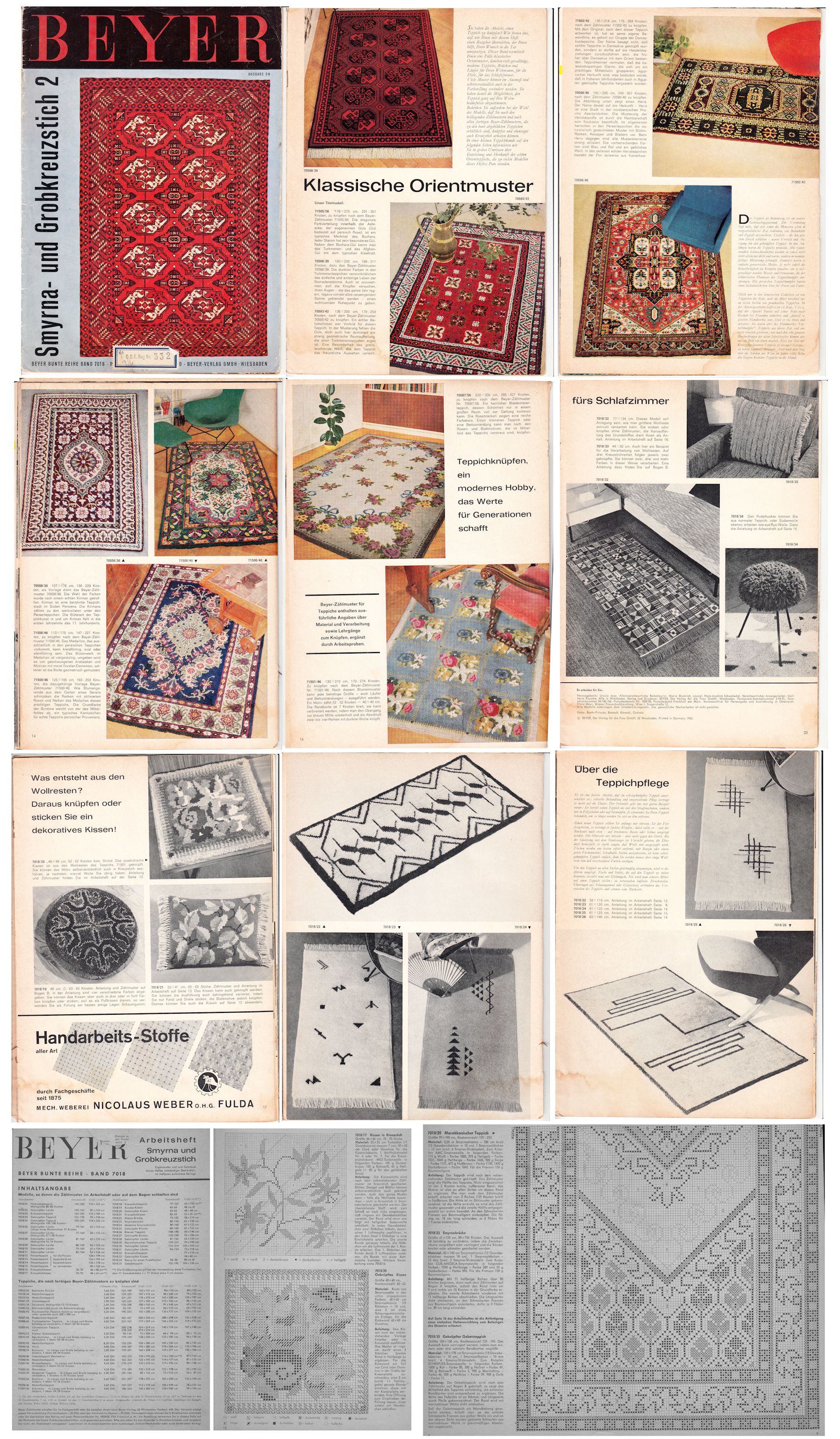 You are visitor number: