READICUT BOOK OF RUGS - 1934


Sarah Hartwell, 2020

This is one of the earliest Readicut catalogues. At this time the cut pieces came in brown paper bags and the catalogue details the convenience of buying pre-counted cut pieces compared to working out the correct weight of yarn and unwinding the skeins and cuttingthe yarn to size.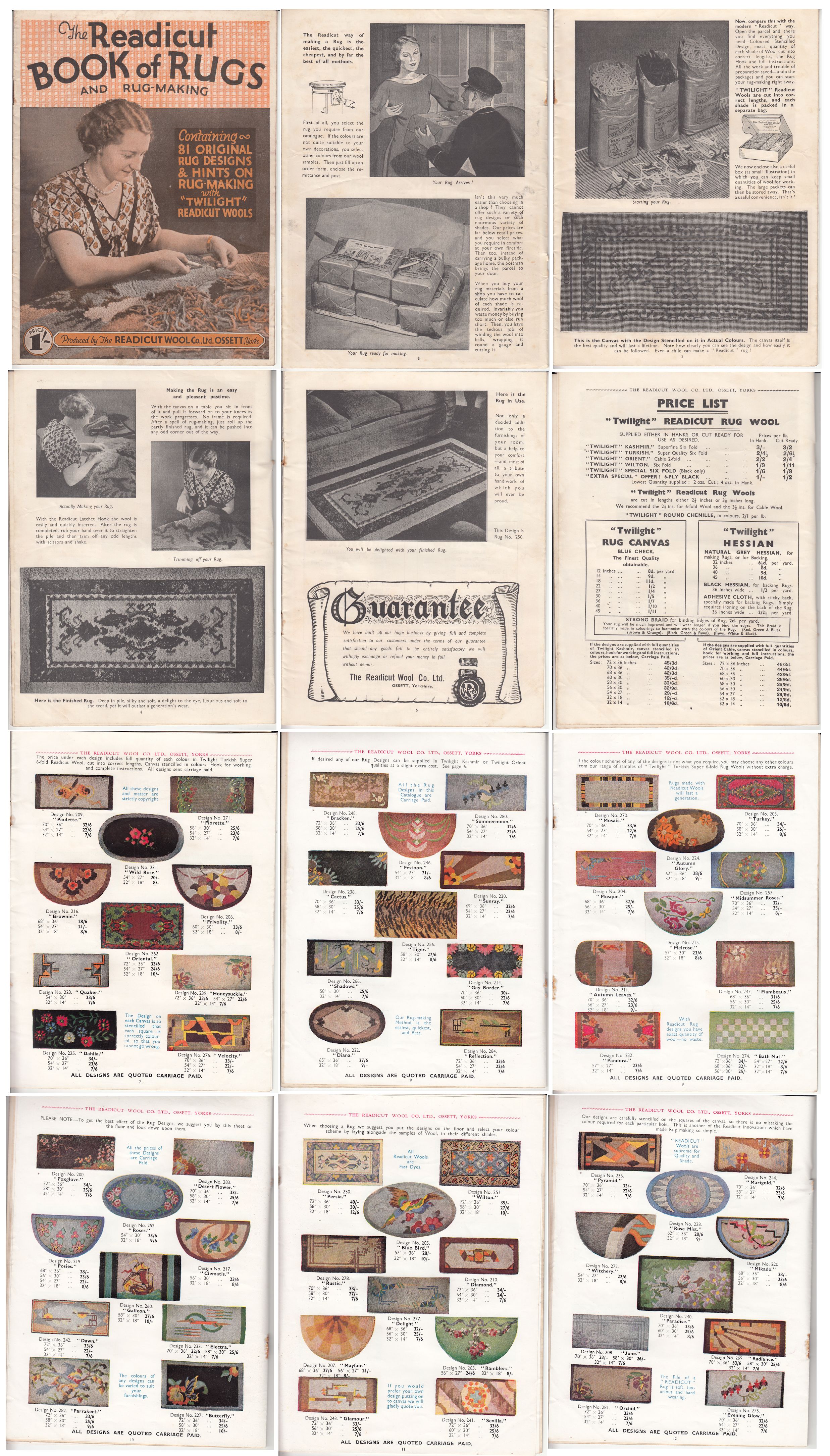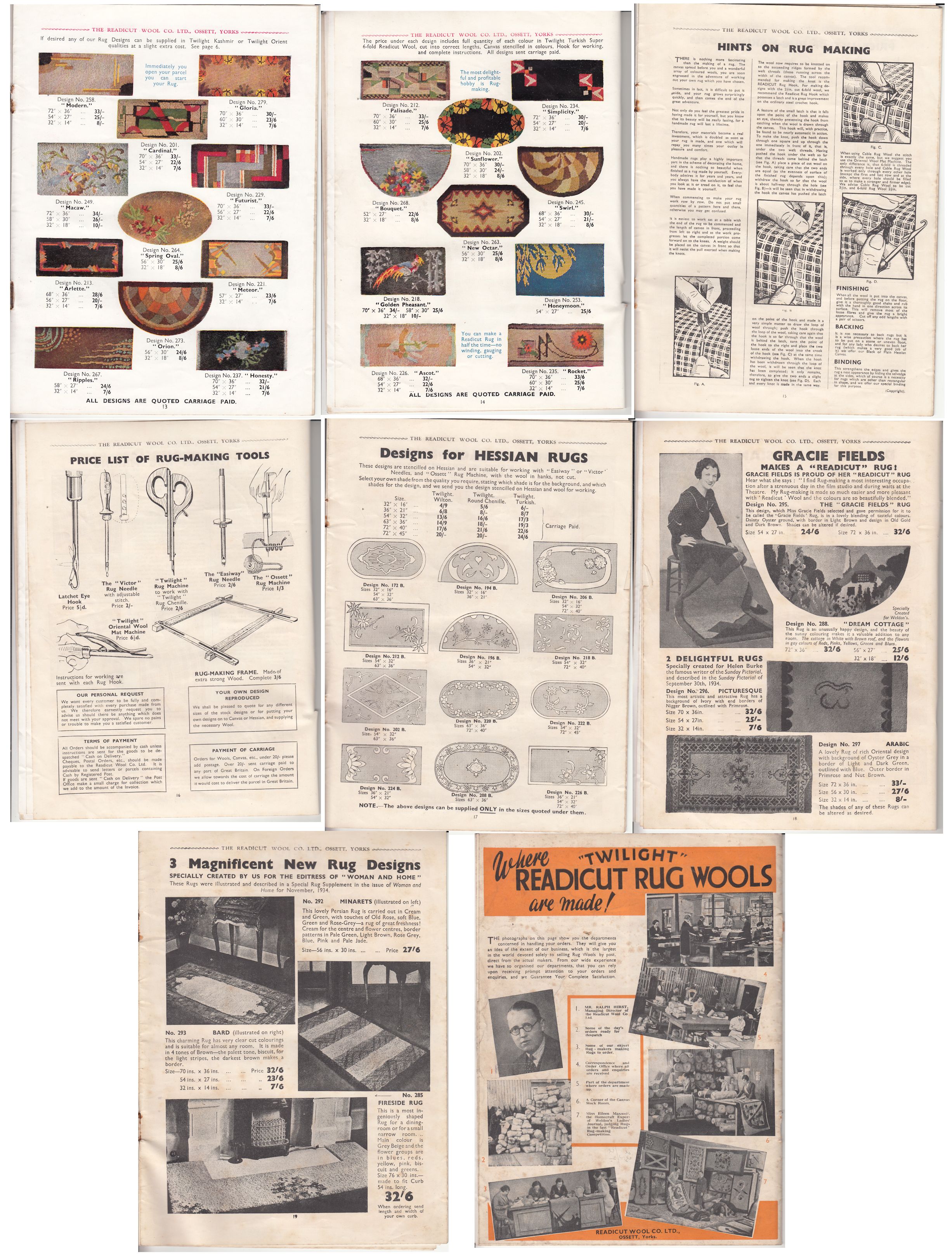 See Flickr where images and patterns can be downloaded at full resolution for your own use.

You are visitor number: