READICUT BOOK OF RUGS - 1950


Sarah Hartwell, 2014

This issue showed a very elegant woman on the front cover, dressed for an evening out and admiring the rug (Her rug? Her hostess's rug?). Inside the catalogue we are told how rug making is an ideal pastime for children, and that rug kits are being exported to the USA an earning dollars for Britain - a valuable post-war export. Ultimately the cost of rug kits in the USA would lead to a partnership with Shillcraft.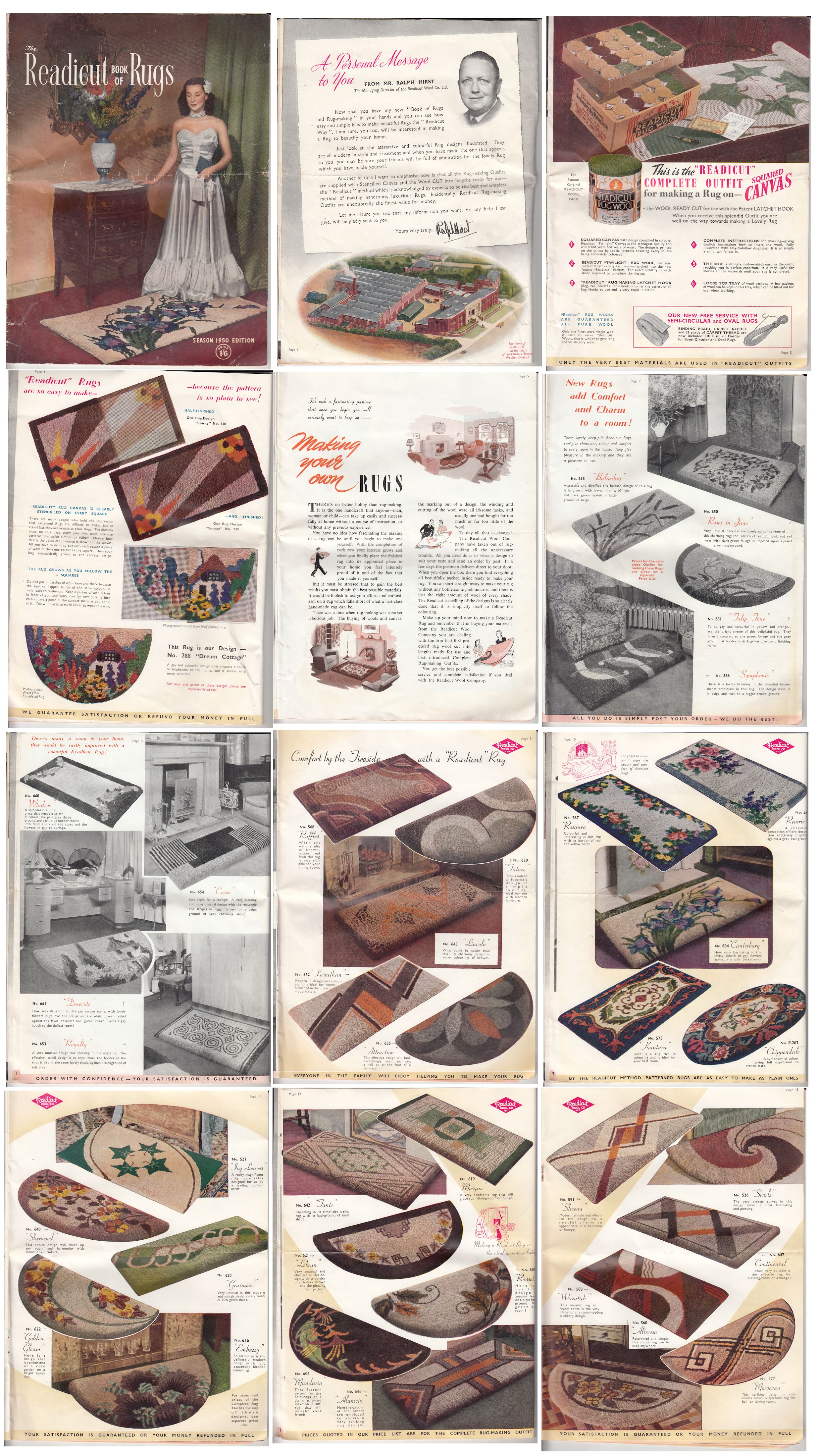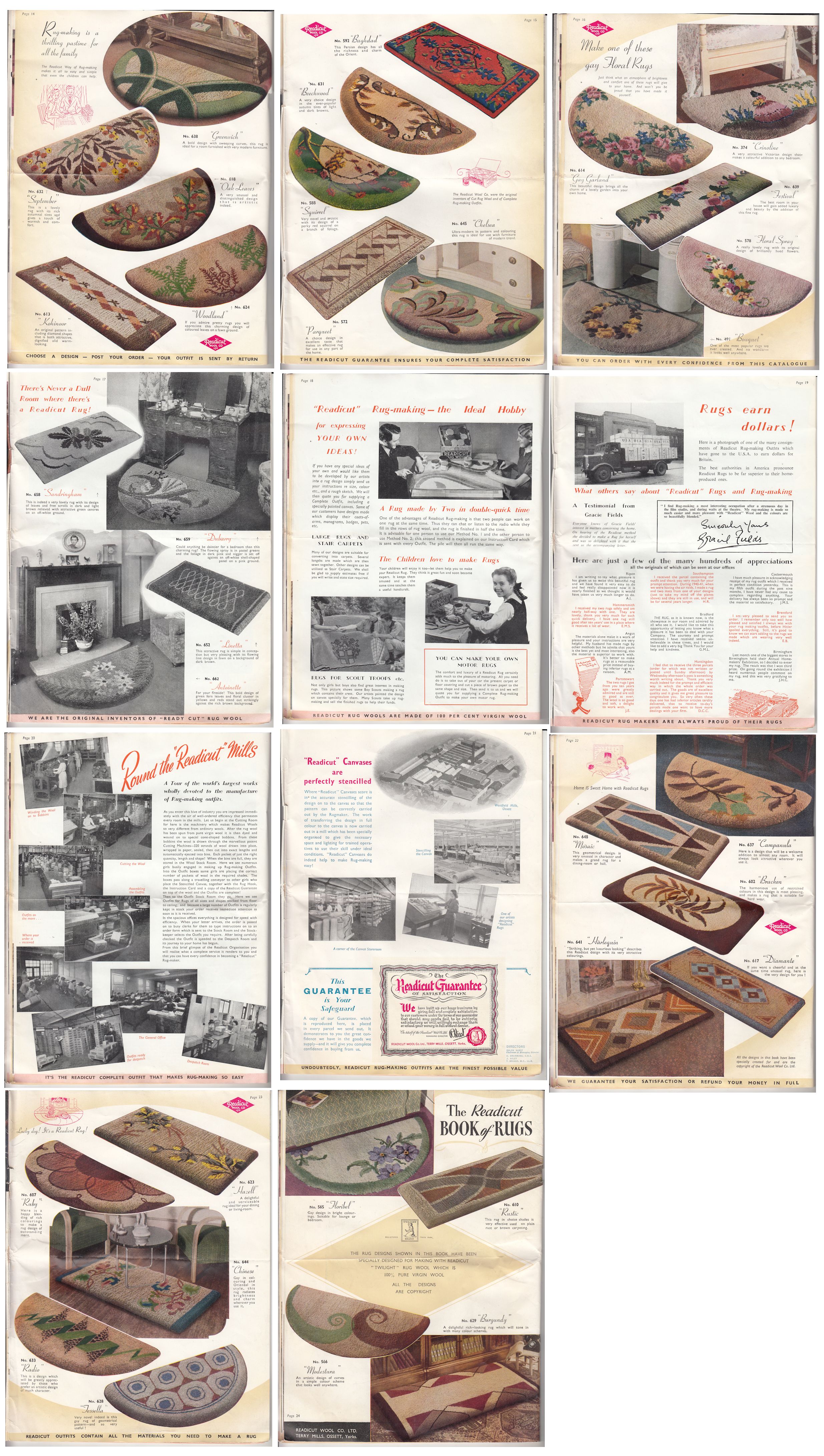 See Flickr where images and patterns can be downloaded at full resolution for your own use.

You are visitor number: