SIRDAR RUGS AND MATS


Sarah Hartwell, 2020

This vintage catalogue shows the method for making rugs with thick rug wool (cable wool) which was sold in skeins. The instructions showed how to use a wooden cutting gauge and how to use the Sirdar rug machine (the spring-loade pincer-type tool) rather than a latch hook. Because of the thickness of the wool, tufts were not placed in every hole, but in alternate holes.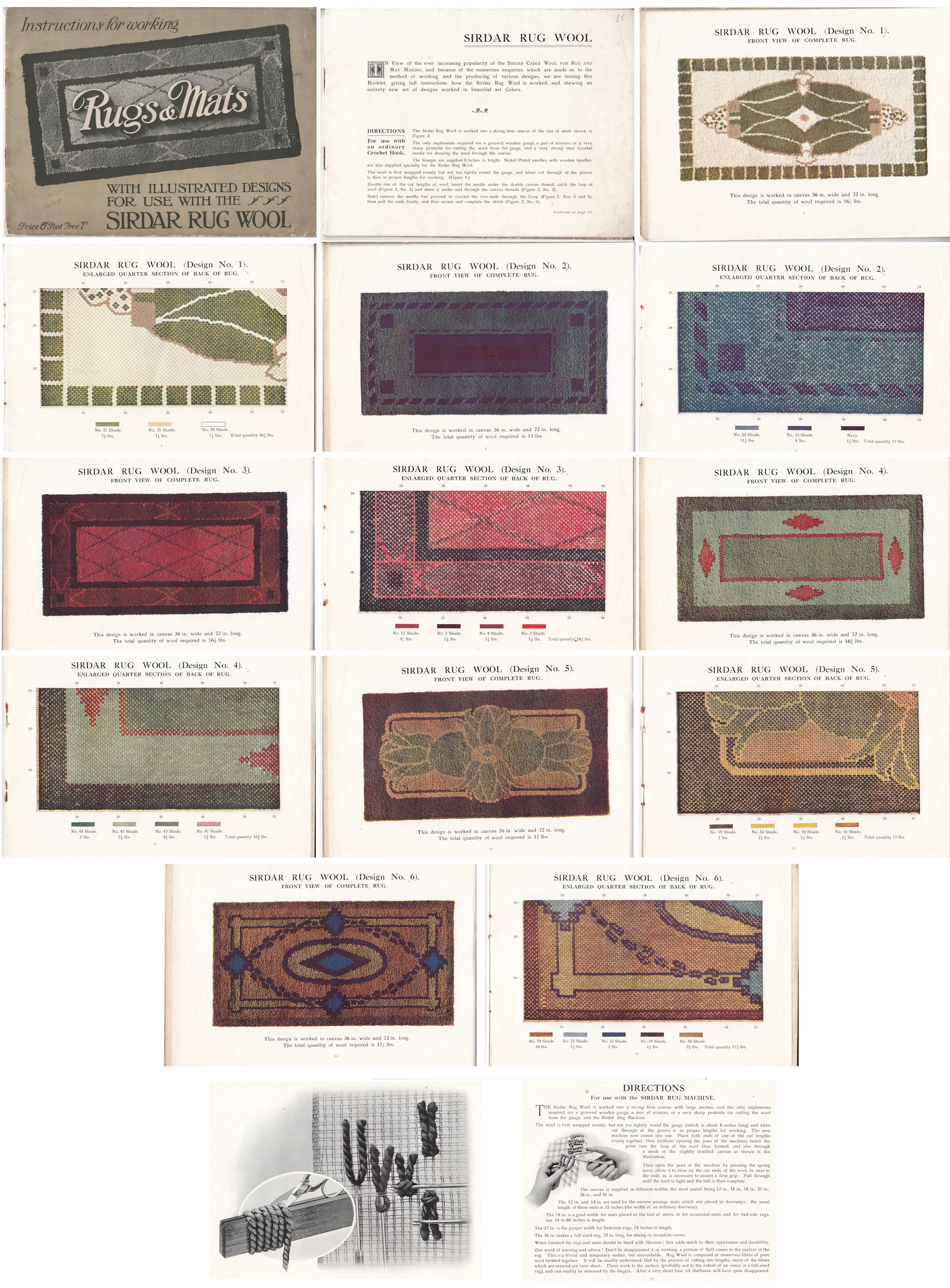 Images also available at Flickr where they can be downloaded at full resolution for your own use.

You are visitor number: