READICUT BOOK OF RUGS - VOL 41 (1971)


Sarah Hartwell, 2019

The 1971 catalogue reflected a paper shortage, power cuts and short working week. While the photos of rugs were printed on glossy paper (8 folded A3 size sheets), the descriptions, instructions, information and order form were on half-width inserts of low quality paper (which I've not scanned). The designs are a mix of traditional, floral and modern and the rust-orange colour that I remember from the 1970s is making an appearance.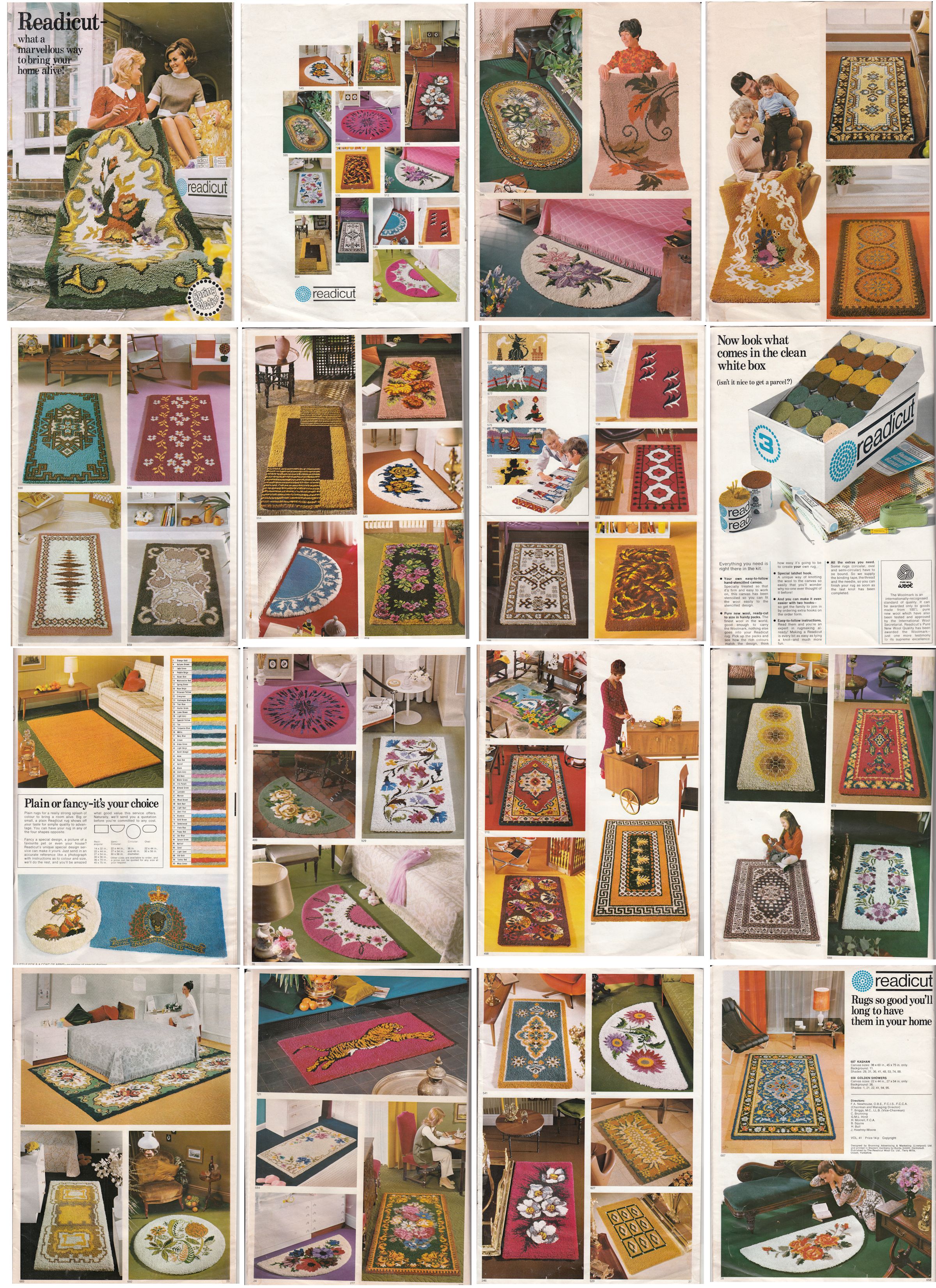 See Flickr where images and patterns can be downloaded at full resolution for your own use.

You are visitor number: