PATONS RUGCRAFT BOOKLETS 4 and 5


Sarah Hartwell, 2014

Pages from 3 editions of Patons Rugcraft pattern magazines (1920s) printed for use with Patons Turkey rug wool. Book 4 was reprinted in a Revised Edition. See Flickr where they can be downloaded at full resolution for your own use.

This small brochure is from the same general era and includes crochet rugs as well as latch-hook rugs.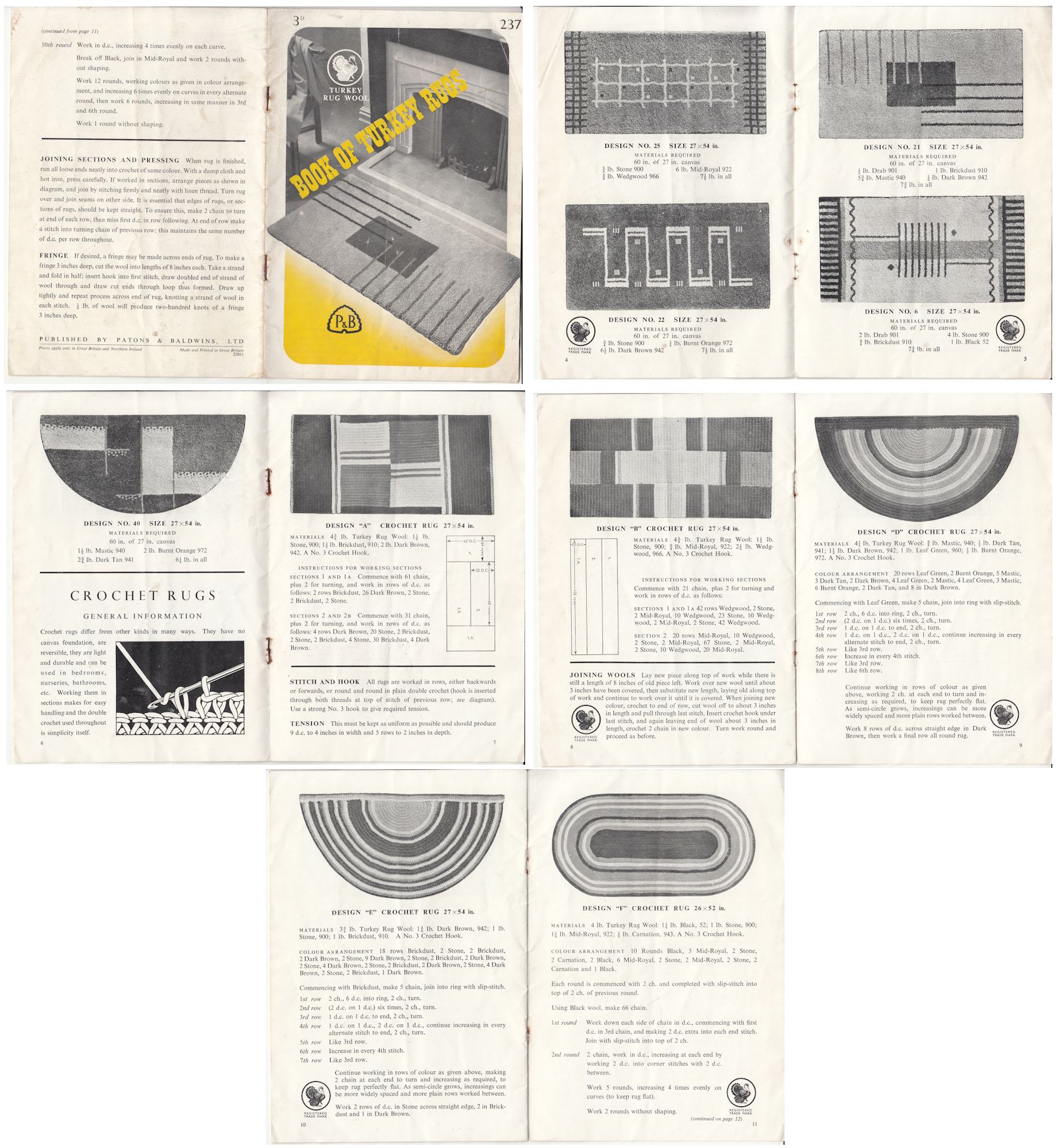 You are visitor number: