JOHN STODDART, HALIFAX (LATE 1930s)


Sarah Hartwell, 2019

This Stoddarts catalogue is probably from 1938 (as it contains an advert for Patons "Rugcraft 7") and uses the old company name of "John Stoddart." It features several rugmaking methods including traditional hooked, latch hooked and various stitched methods. Stoddarts had an emphasis on using thrums (tail-ends) from the Axminster carpet industry.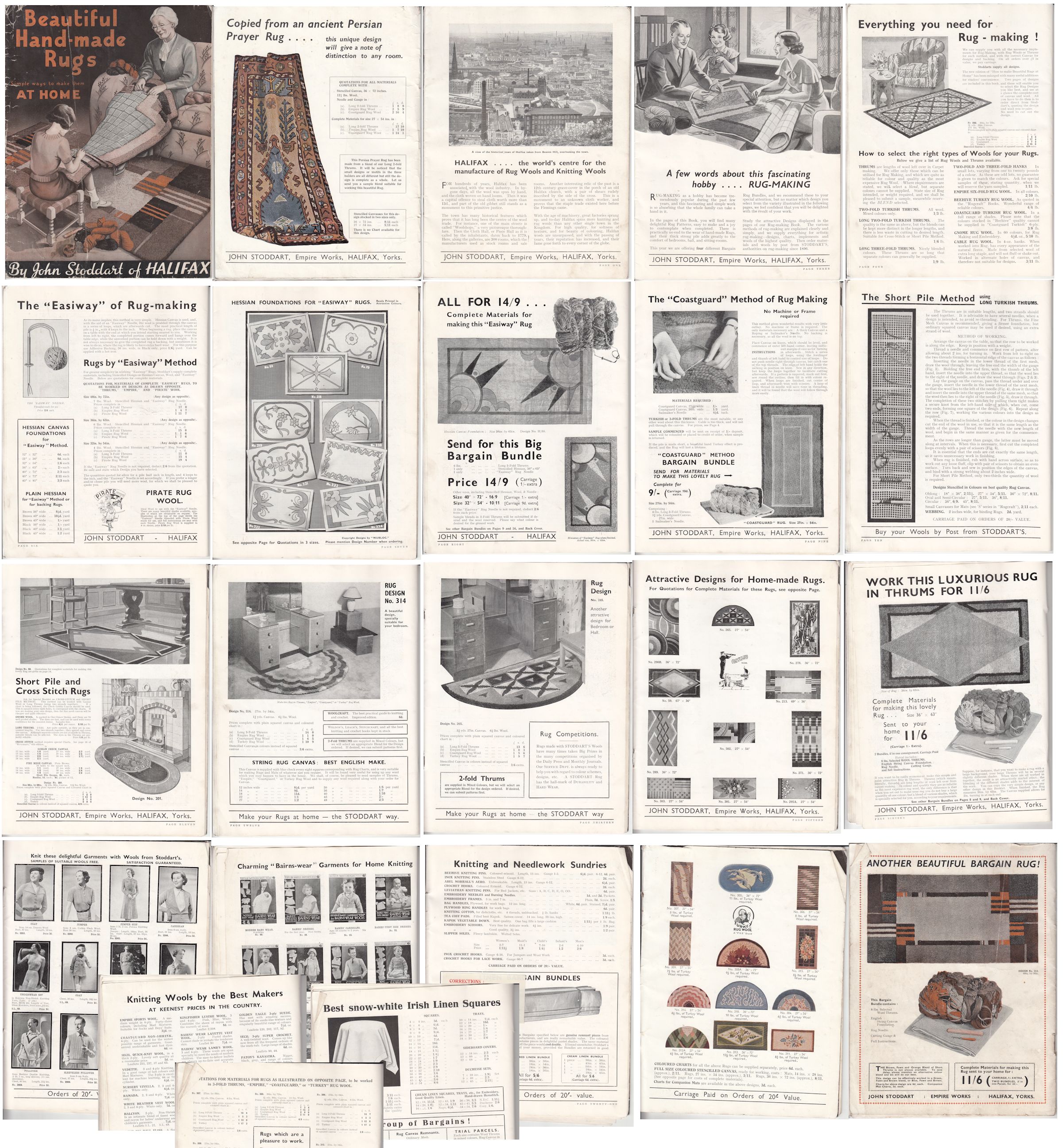 This catalogue also featured knitting wools, a pattern for a knitted cardigan, linen squares and knitting and sewing sundries.
See Flickr where images and patterns can be downloaded at full resolution for your own use.

You are visitor number: