COLUMBIA YARN RUGS


Sarah Hartwell, 2019

This 1931 catalogue is a mix of patterns for traditional hooke rugs on burlap, knotted (latch hooked) rugs on canvas and cross stitched or single stitched rugs on canvas. The stitched patterns could also be latched hooked and vice versa, as they were charted patterns.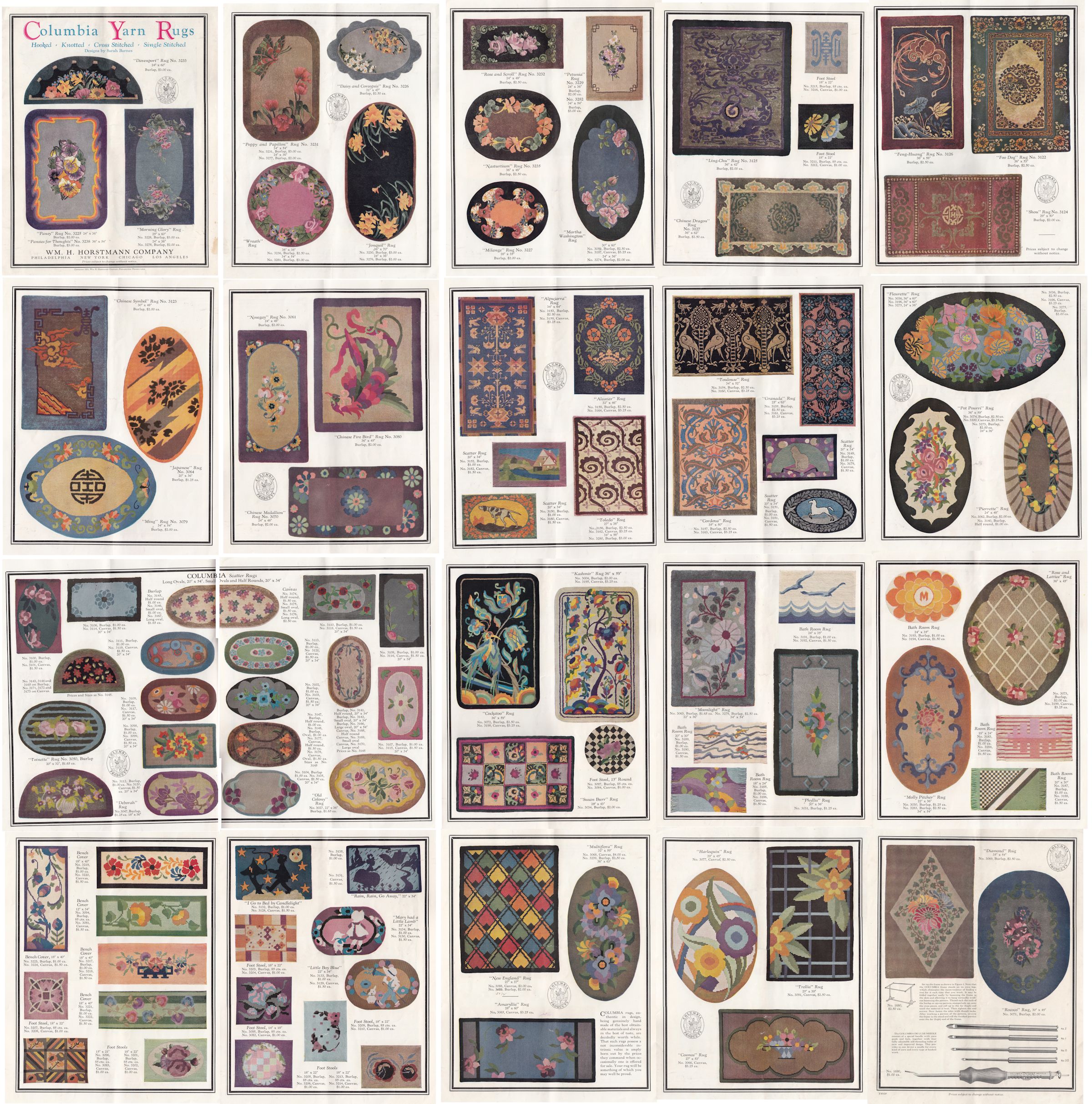 Edward C. Bettem was already well-established in the carpet industry in Carlisle, PA, USA, when he built a new factory in 1902 at Minerva Mills (The Minerva Yarn Mills). By 1936 E.C. Bettem & Son, Inc. had relocated and The James Lee & Sons Co were manufacturing their hand knitting yarns at The Minerva Yarn Mills. By 1955 James Lee & Sons had become part of the Columbia-Minerva Corp. In 1980, Columbia-Minerva became a division of Caron International. As well as yarns, Columbia-Minerva, and later Caron, produced rug yarns and latch-hook rug kits. Meanwhile, in 1929 William Mueller built a factory in Robesonia, PA where he manufactured women's hosiery. During WWII, the vacated building was used for the manufacture of radio and radar detection equipment. In 1946 the building was sold to Caron Spinning Co. of Rochelle, IL to manufacture yarn. That company underwent several name changes and absorbed Columbia-Minerva Corp. Caron International became one of the world's largest providers of hand-knitting yarns, latch hook kits and knitting machines.
See Flickr where images and patterns can be downloaded at full resolution for your own use.

You are visitor number: