RUG-MAKING SUPPLIES - READICUT INTERNATIONAL


Sarah Hartwell, 2014

Some overseas adverts for Readicut kits.

Advert from the French "Le Pelerin du XXe Siecle" 11/10/1972 and, below it, another advert from the same era.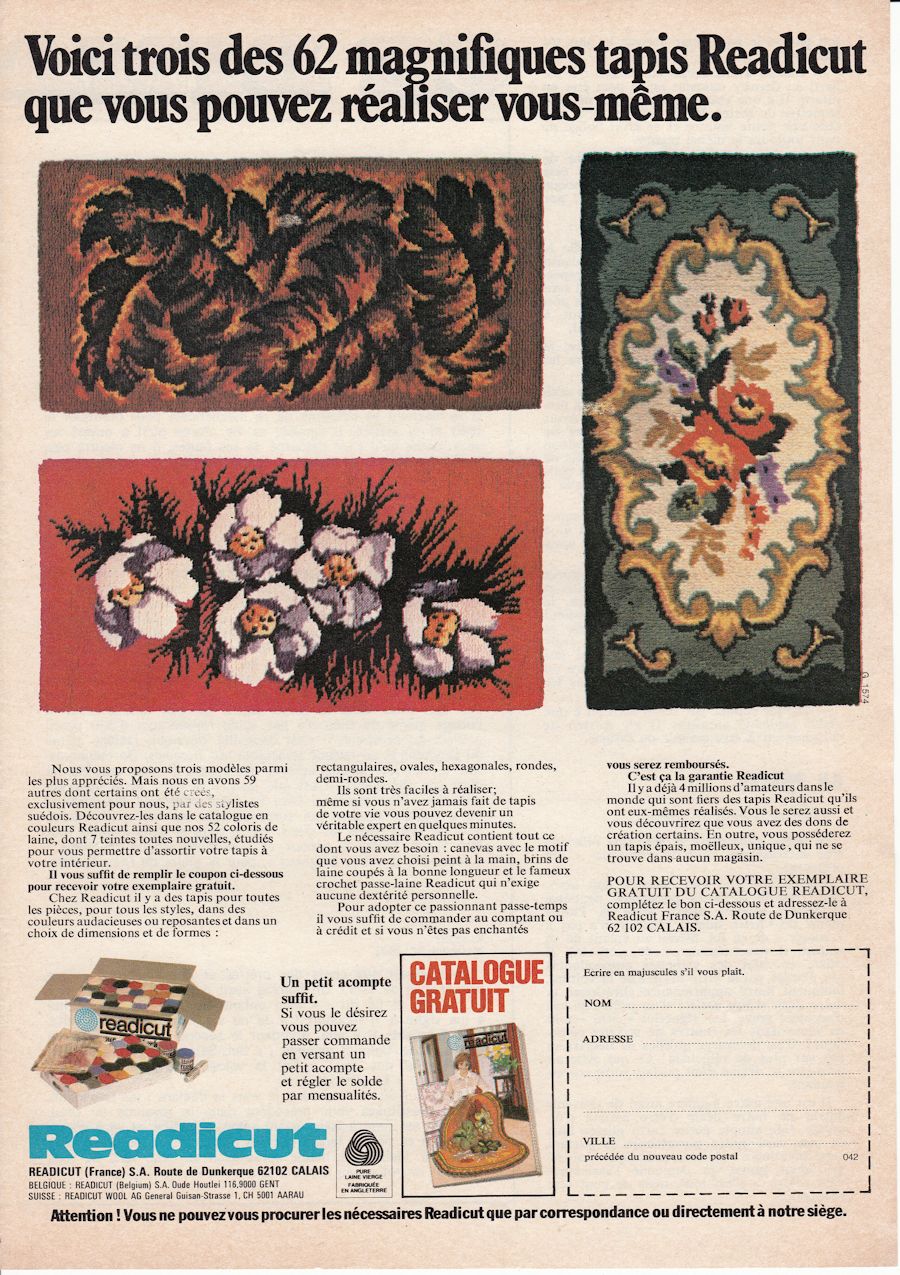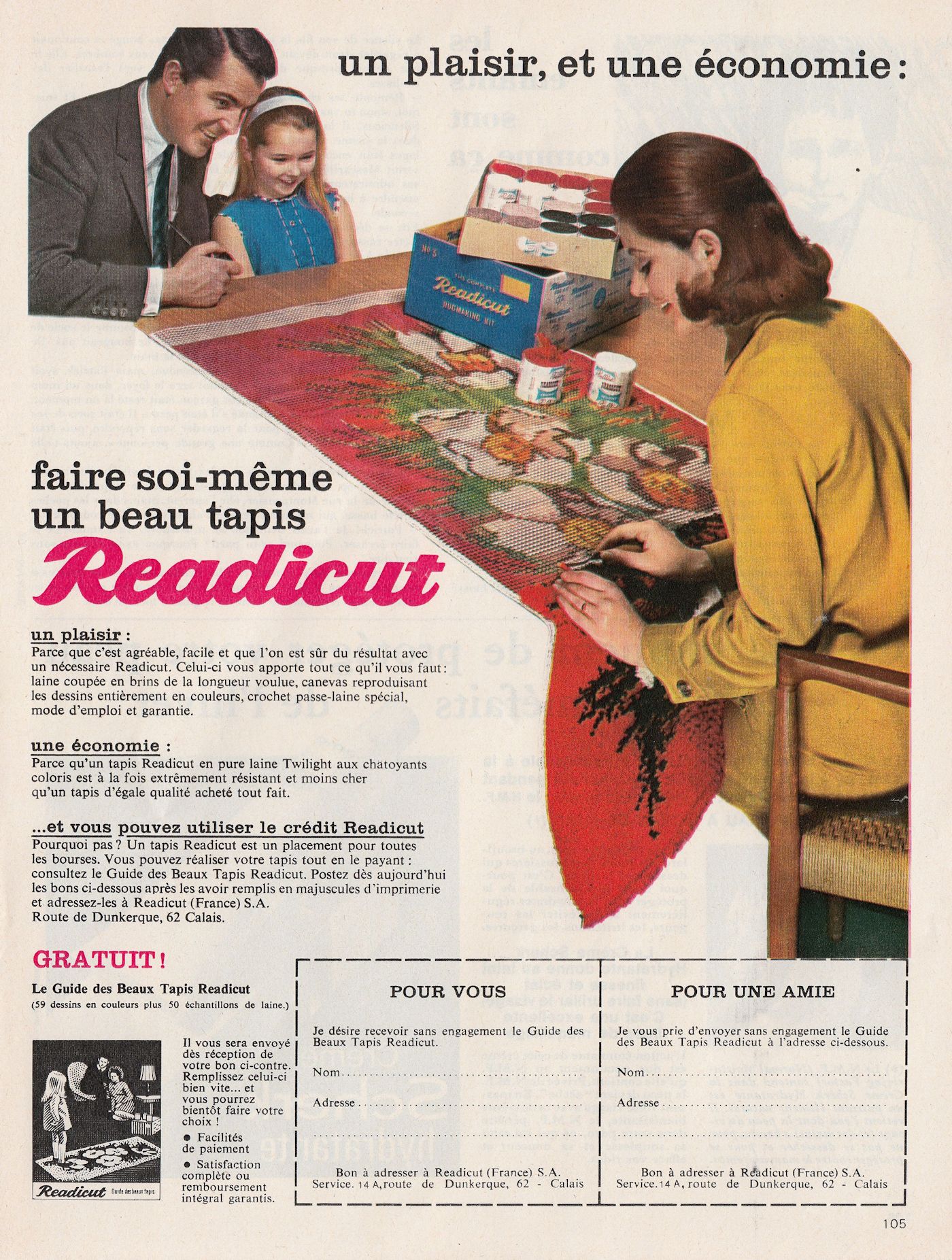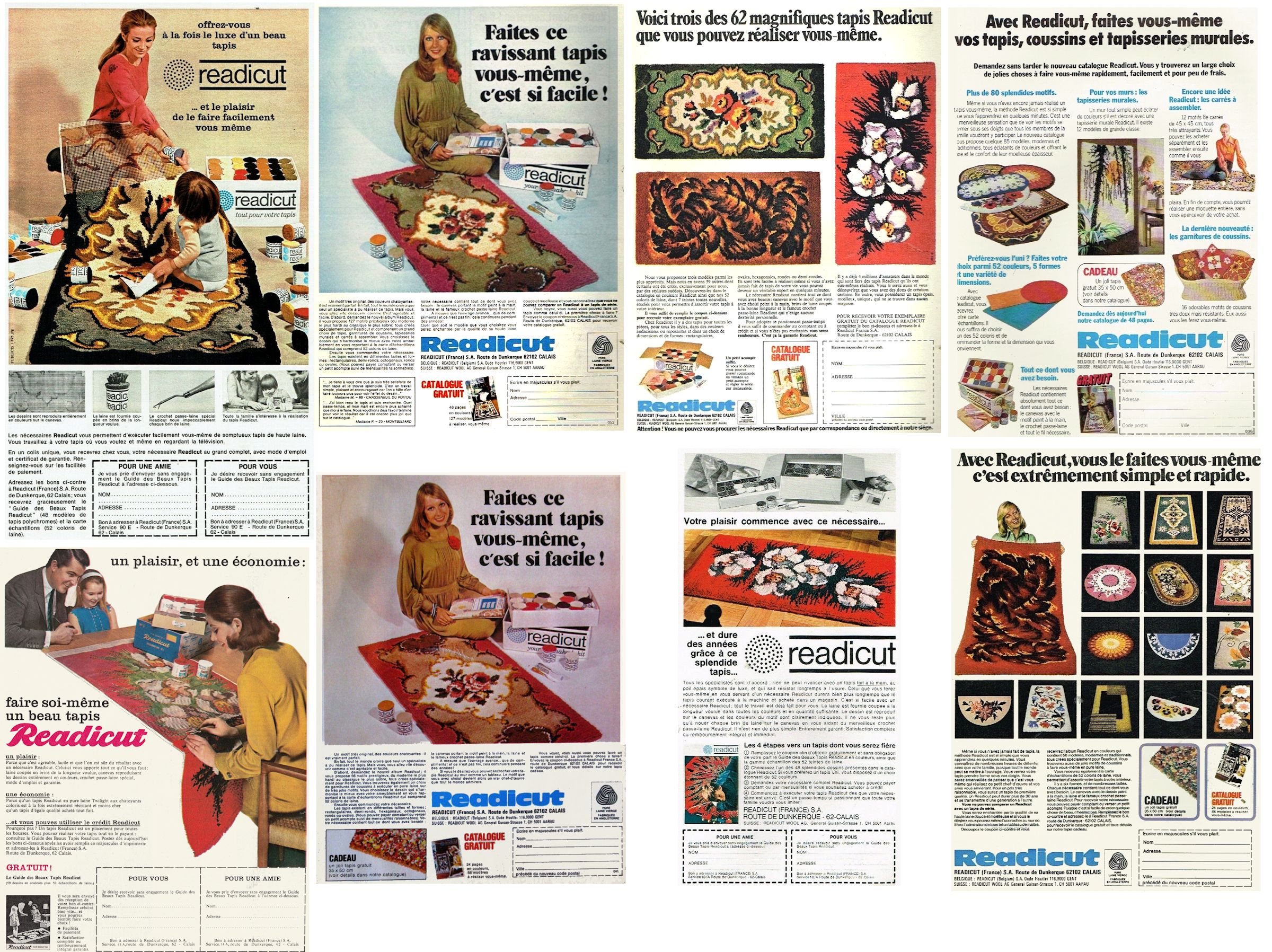 German advert for Readicut, also from the 1970s.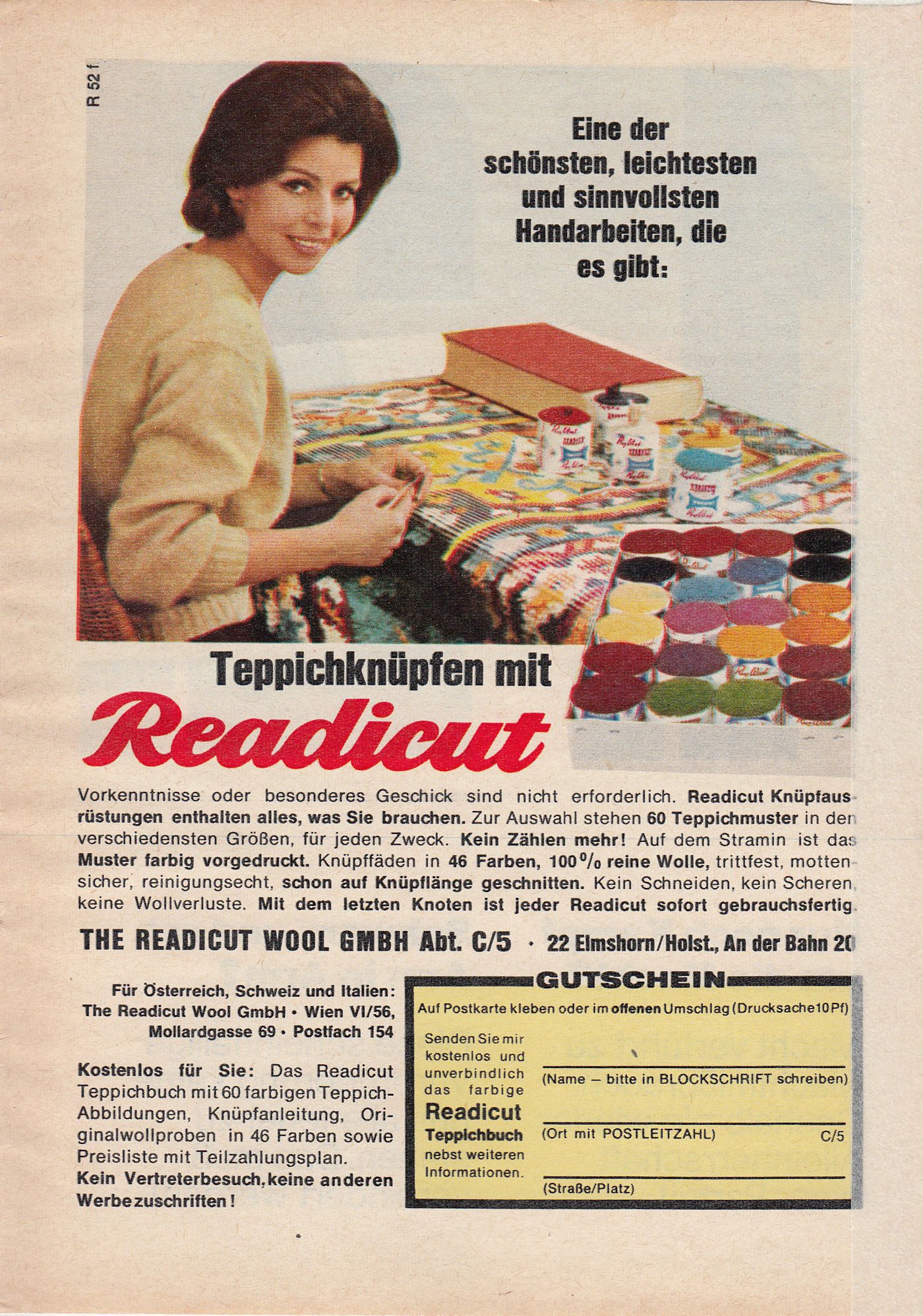 See Flickr where images and patterns can be downloaded at full resolution for your own use.

You are visitor number: