BON PASTEUR


Sarah Hartwell, 2019

Bon Pasteur (Good Shepherd) was the trademark of the Société Anonyme des Filatures et Teintureries de Saint-Epin

This album of designs is very different from the rugmaking catalogues produced by UK companies. To begin with, it is slightly larger than A3 (A3 = 29.7 x 42.0cm / 11.7 x 16.5 inches), the title page is an engraving and it contains 4 pattern sheets that open out to twice the size of the album. Instructions are given on the inside front cover and there are a series of full colour pages showing finished designs. It is as much a work of art as a rugmaking booklet. It is undated but is probably from the 1920s – 1930s.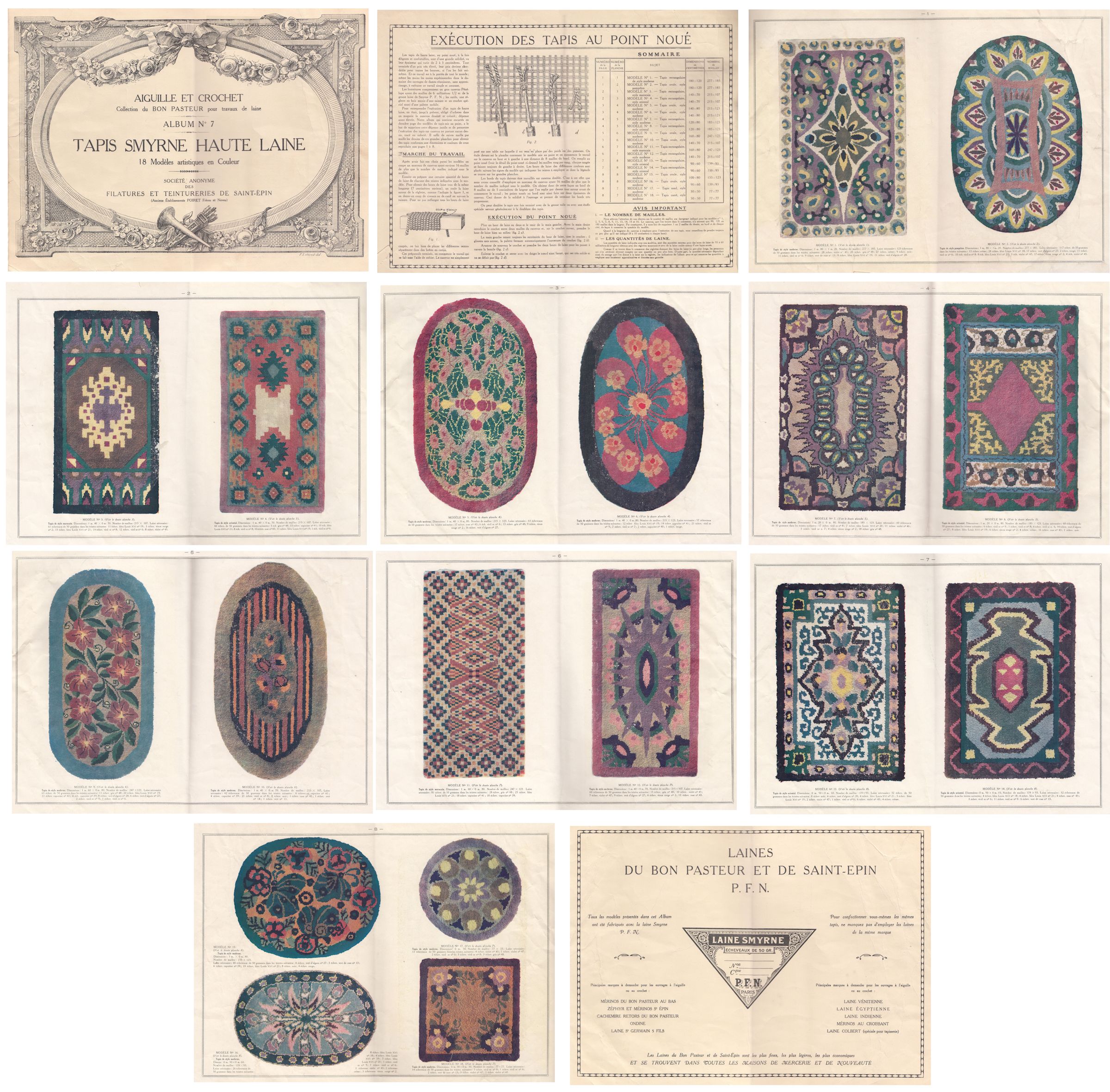 For 130 years, the wool, cotton and hosiery spinning mills of Saint-Epin were the major employers in that region. As well as employment, the mills provided social housing built for workers, private schools for workers' children and a dispensary. The area was a centre of spinning activity, just as the mills of Yorkshire were in England. The Société Anonyme des Filatures et Teintureries de Saint-Epin trademark was Bon Pasteur (Good Shepherd) .
In brief:
1845 – 1855 - the company began life as Balagny Factory (Mill).
1856 -1904 – it was Poiret Brothers and Nephew (NFP)
1905 – following the death of the senior Poirets, it was transformed into a spin-off company of spinning mills and dyers in Saint Epin. It became "Société Anonyme des Filatures et Teintureries de Saint-Epin" directed by Théodore Frédéric Poiret. The head office and warehouses were located in Paris; the main spinning mill was in Balagny and there were other spinning mills for cotton or hosiery in Sainte-Claire in Amiens, in Saleux and in Saint-Germain-en-Laye. The company's products were important during the war years when even previously unsaleable batches were in demand.
1973 to 1979 – owned by Filteries Dollfus-Mieg & Cie (DMC). A serious fire in the main building in August 1975 led to the eventual closure of the factory in October 1979.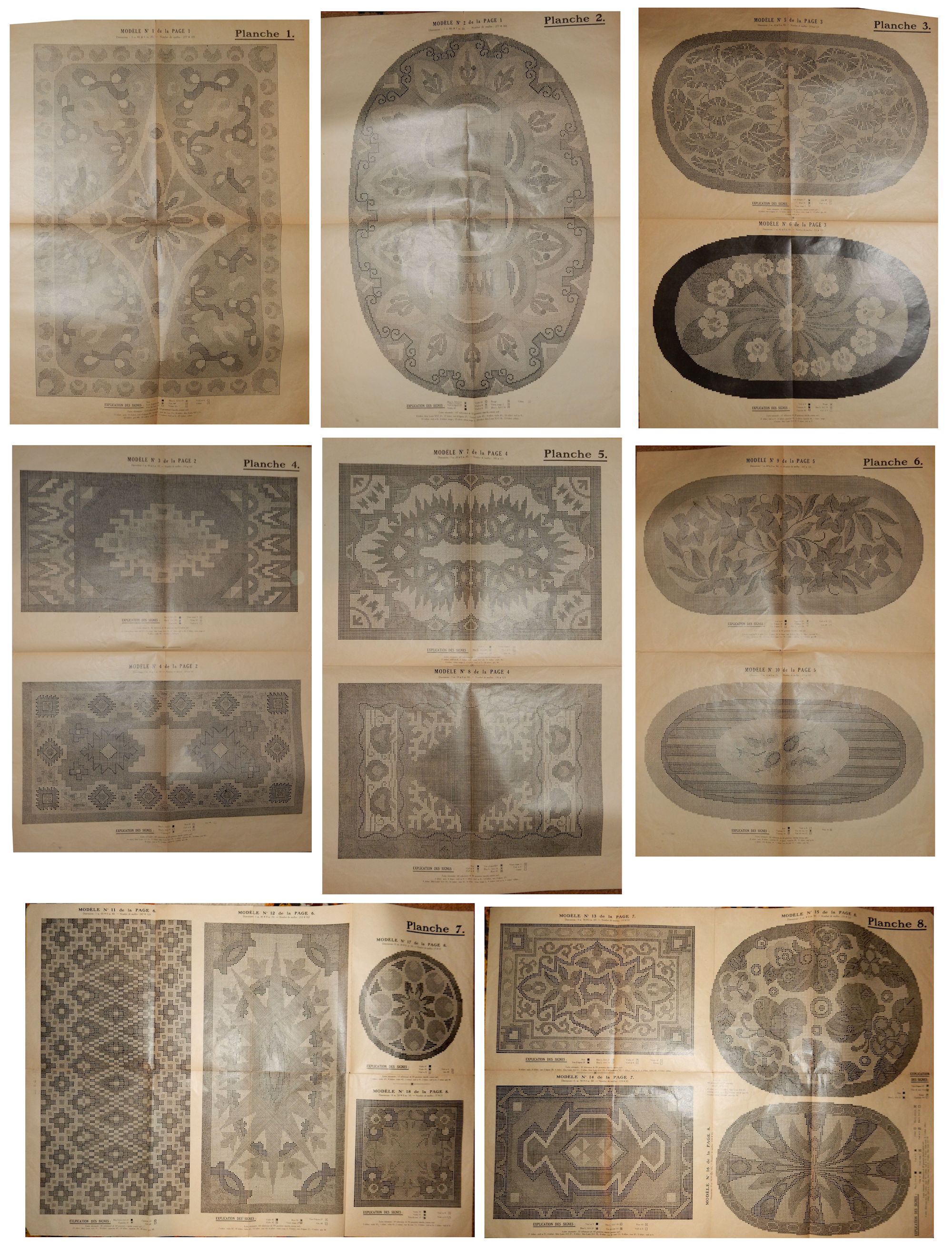 See Flickr where images and patterns can be downloaded at full resolution for your own use.

You are visitor number: