DAS SMYRNA HOBBY


Sarah Hartwell, 2018

Das Smyrna Hobby's catalogue (Germany) was a massive 122 pages showing many of the rugs in room settings. As with the Paton's German catalogues, all the designes were in a single master catalogue. Most of the patterns were traditional Persian, Turkish and related designs, some Berber and rustic motifs, and only a few designs that were south American, Oriental, floral, or modern/geometric. There were only a couple of children's rugs, two textured wall-hangings (using different length piles or braids), some patterned or picture wall hangings, stair runners, some pages showing how a simple pattern could be used as a repeat motif to make a hall runner, and pile and rya (shag pile) cushions. German latch-hooking had traditionally used the Ghiordes knot (hooking through the tramlines) rather than the simpler Smyrna method (the knot most familiar today) and the focus was very obviously on traditional rug patterns.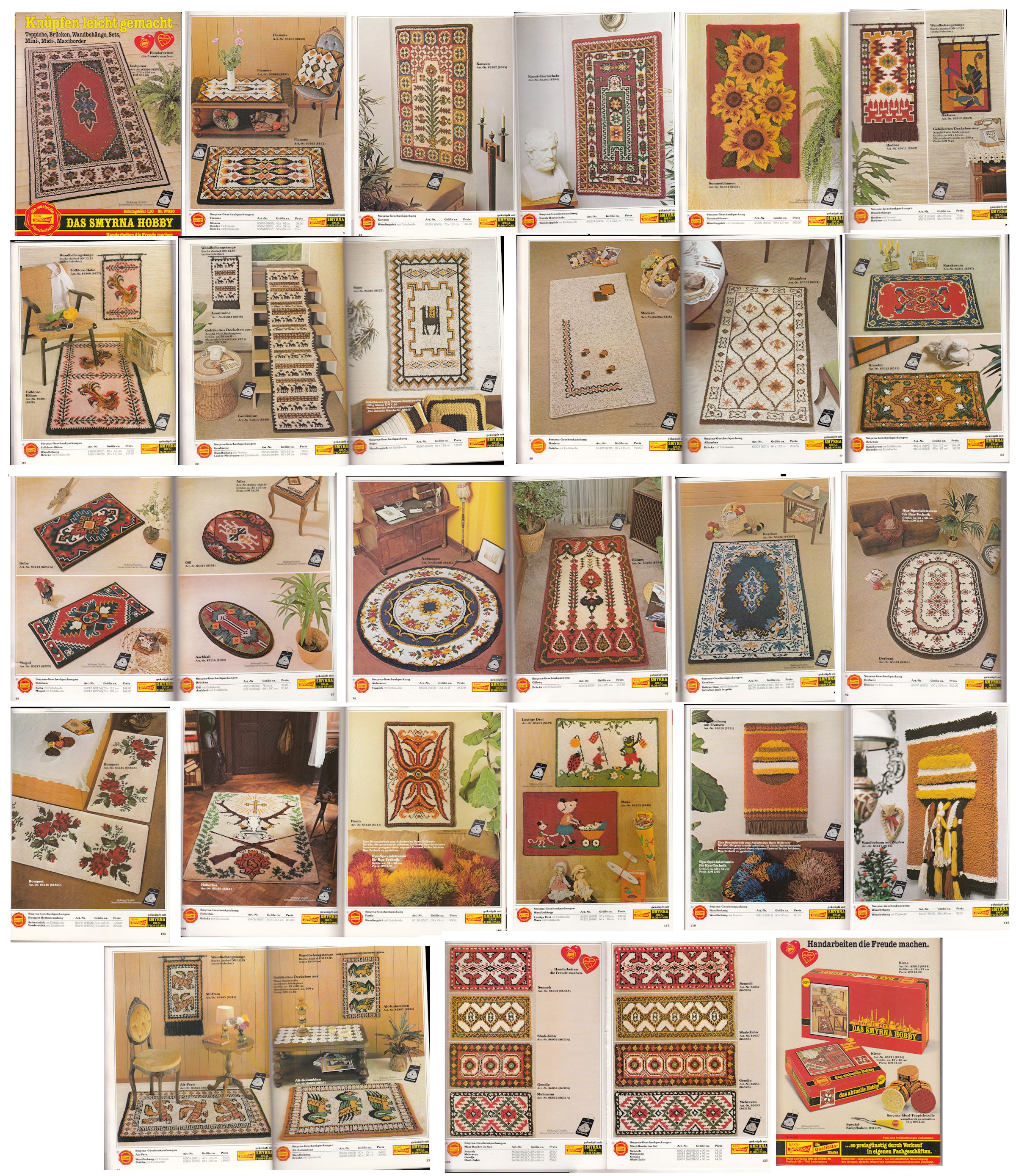 My favourite design in the catalogue is the St Hubertus which is a hunting motif of an antlered deer skull above crossed guns, a cross above it and a surround of oak leaves.

You are visitor number: