PATONS HAUPTKATALOG (MAIN CATALOGUE) No. 8 (1970s)


Sarah Hartwell, 2018

This "Main catalogue" was printed and released in Germany and is a massive 88 pages showing the rugs in room settings. It included traditional Turkish and Oriental designs, florals, modern designs, children's rugs, cushions, floor tiles and wall hangings all in one place. German latch-hooking had traditionally used the Ghiordes knot (hooking through the tramlines), but the standard Patons canvas in the 1970s used the Smyrna method which was quick and easy and increasingly popular.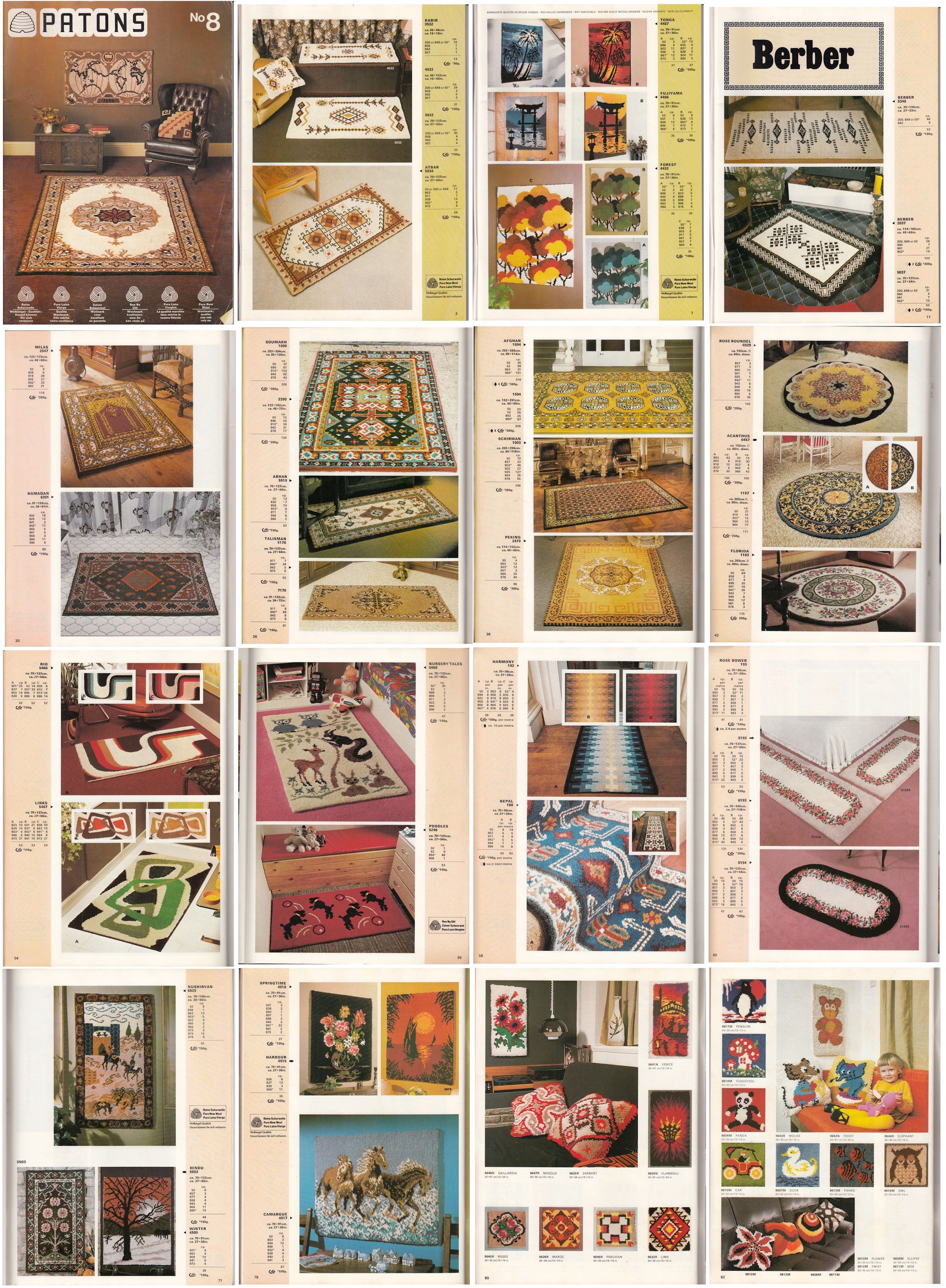 British latch-hookers were not losing out, it was simply a case of putting all the company's designs into a glossy main catalogue for a new audience, competing with companies such as Das Smyrna Hobby, rather than in the smaller pamphlets that were familiar in Britain.

You are visitor number: