READICUT BOOK OF RUGS - VOL 59 (1989)


Sarah Hartwell, 2018

The 1989 catalogue reflects the Filofax/personal organiser mindset of the time. Not content with being arranged by theme or background colour, the catalogue is divided into clearly labelled double-page spreads: Berber, Traditional, Kids, Oriental, Bedroom, Floral, Contemporary, Tile Style etc, with the miscellaneous rugs being "Pot Pourri." The colours haved moved away from the brash 1960s and 1970s hues and become subdued with more intricate designs.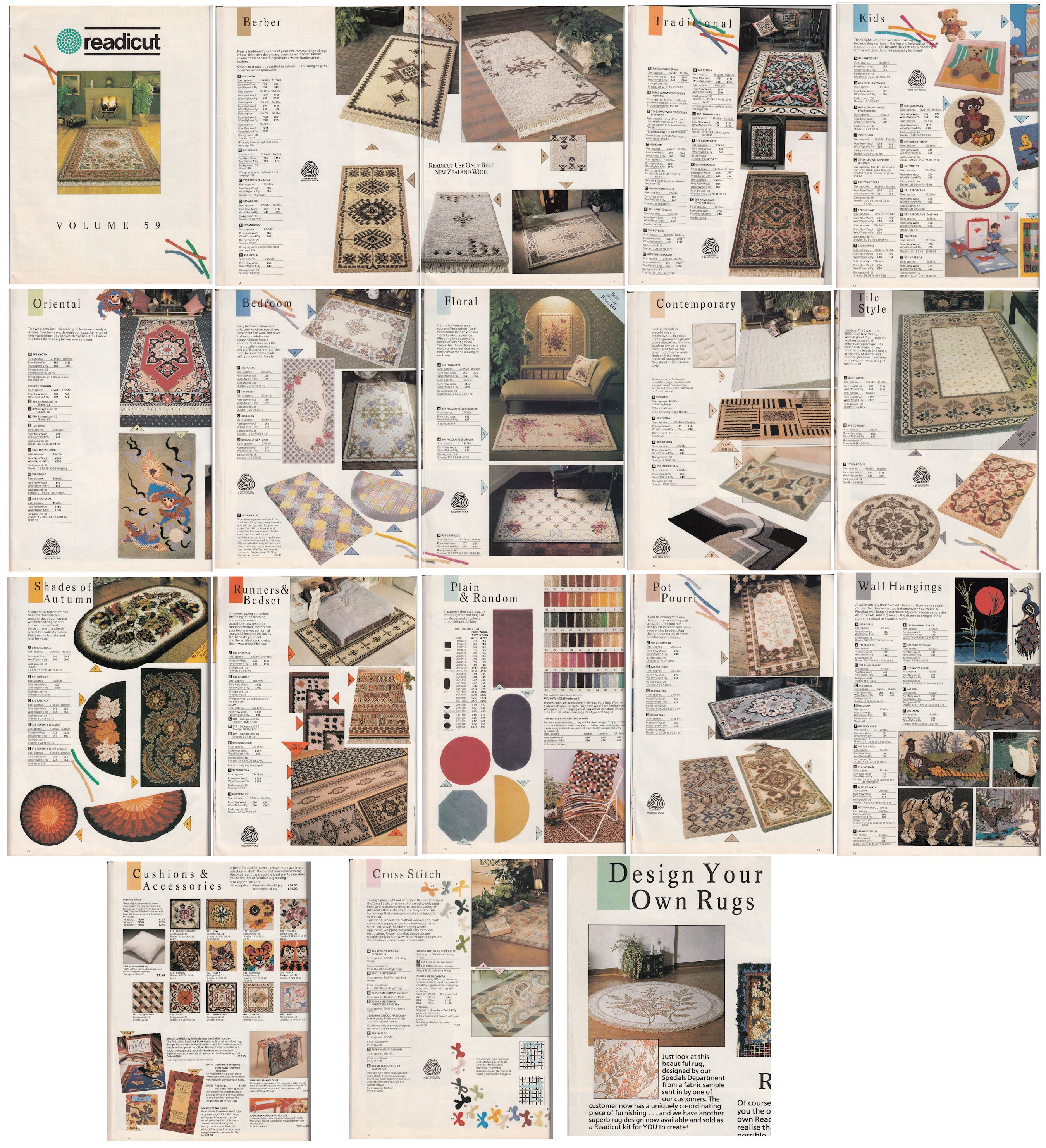 See Flickr where images and patterns can be downloaded at full resolution for your own use.

You are visitor number: