RUGS - STODDARTS BOOKLET, SERIES 2, NO 1


Sarah Hartwell, 2018

1950s Stoddarts catalogue (Series 2, No 1) with the emphasis on using thrums (tail-ends) from the Axminster carpet industry. Information on their latch-hooking operation is hard to come by. See Flickr where they can be downloaded at full resolution for your own use.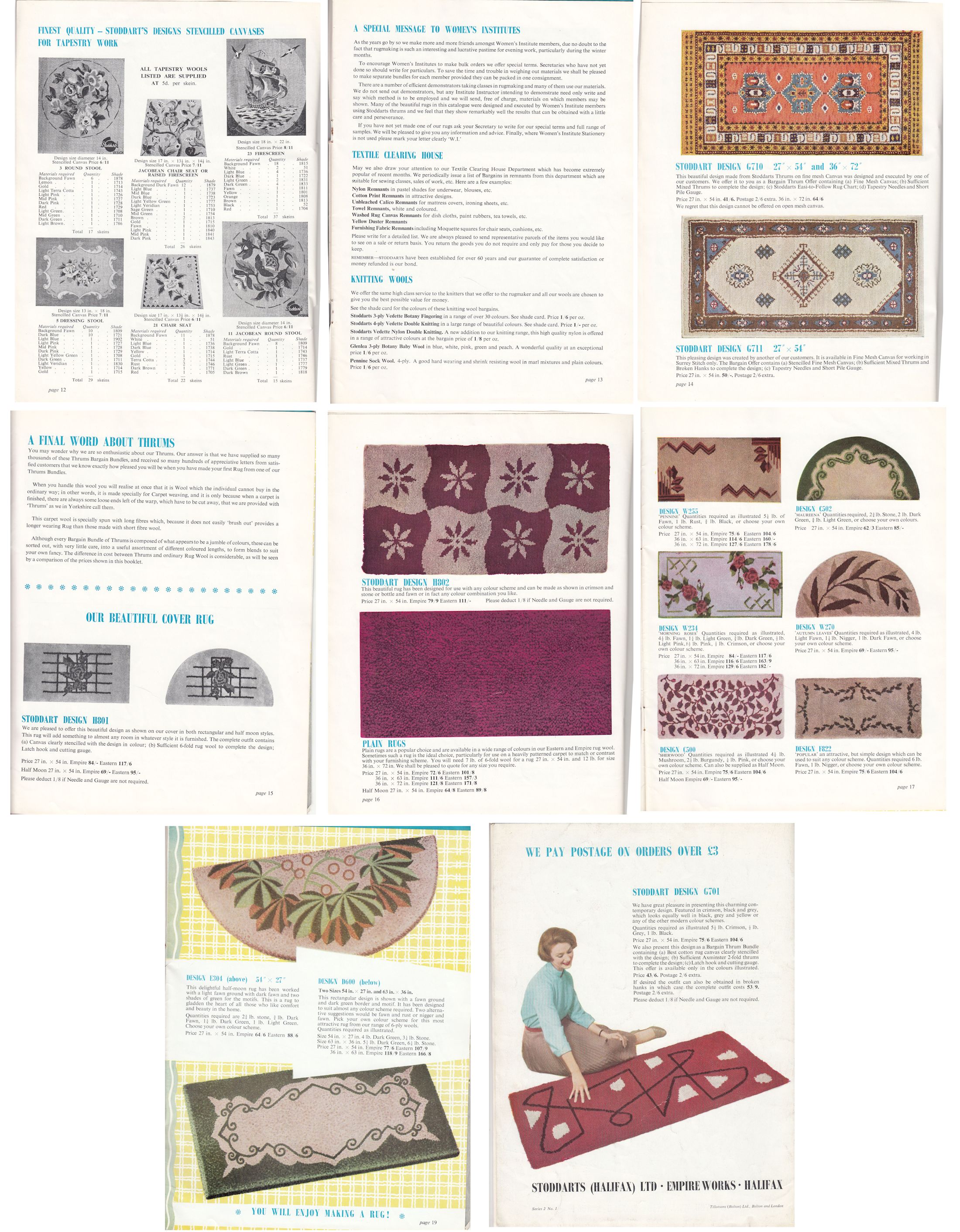 You are visitor number: