SCHEEPJES


Sarah Hartwell, 2018

The Scheepjeswol brand began in Veenendaal in the province of Utrecht around 1750 when wool processing became the region's most important industry. Prior to that, the area was known for the peat industry until the peat beds were exhausted. In 1799, Dirk Steven van Schuppen was a wool comber employing thirteen helpers. He bought untreated wool which was processed, dyed and woven. In 1855 it became "Widow D.S. Van Schuppen and Son" and was run by his widow and widow and their seventeen-year-old son. In 1885, Van Schuppen's Wool Business employed nearly 300 people. In the 1930s, despite global recession, the company invested in new premises and rebranded as "Scheepjeswol." In 1949 the company received a royal warrant and at its height, in 1962, Scheepjeswol had 900 employees. In the latter part of the 1960s, wages in The Netherlands increased rapidly – 10% per year for several consecutive years at Scheepjeswol – and this was not allowed to be passed on to the customer. A five-day working week was introduced and production fell. In the 1970s Scheepjeswol had to compete with cheaper products from outside of Europe and a shrinking market. In 1988 Scheepjeswol declared bankruptcy and in 1989 their Veenendaal factory was demolished and redeveloped as housing and a shopping centre. , the buildings on the factory site in Veenendaal were torn down. That seemed to be the end of the 190 year old company, but the brand-name still had value. In 2010 the Scheepjeswol brand name was acquired by the family-owned business De Bondt, a haberdashery wholesaler in Tynaarlo, Drenthe, reviving it as a Dutch brand. Nowadays, Scheepjes is a well-known brand of knitting and crochet yarn and also produces cut-packs of rug wool.

The Scheepjeswol ship logo is a based on a "Samoereus", an inland vessel used to transport peat from the bogs around Veenendaal as well as other goods. This ship also appears on Veenendaal's coat of arms and refers to the town's original industry of peat-cutting.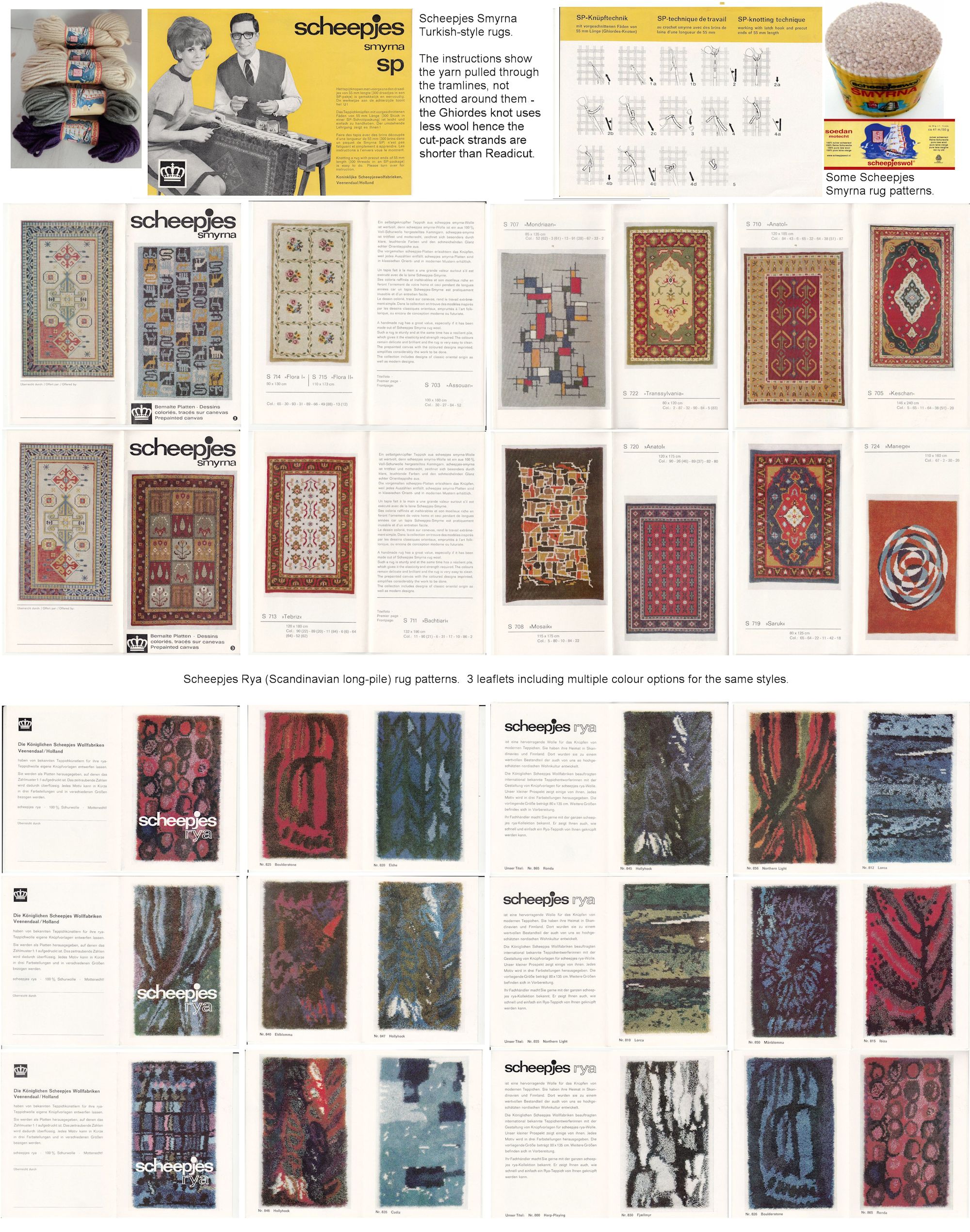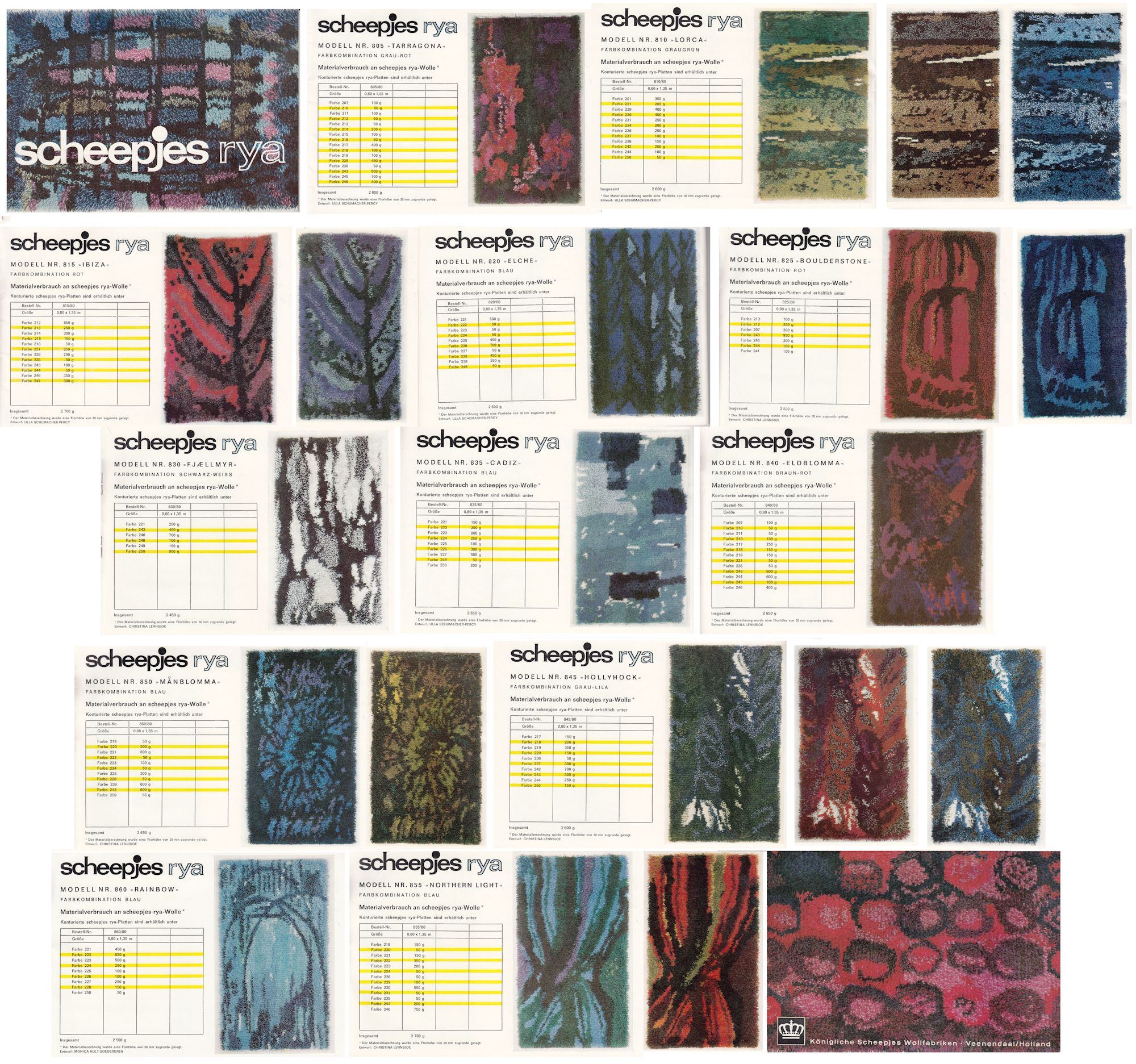 The Scheepjes rug catalogue shows the Ghiordes knot (worked throught the tramlines of the canvas) which uses less wool that the Smyrna knot, hence the strands in the Scheepjes cut-packs are shorter than those in Readicut packs.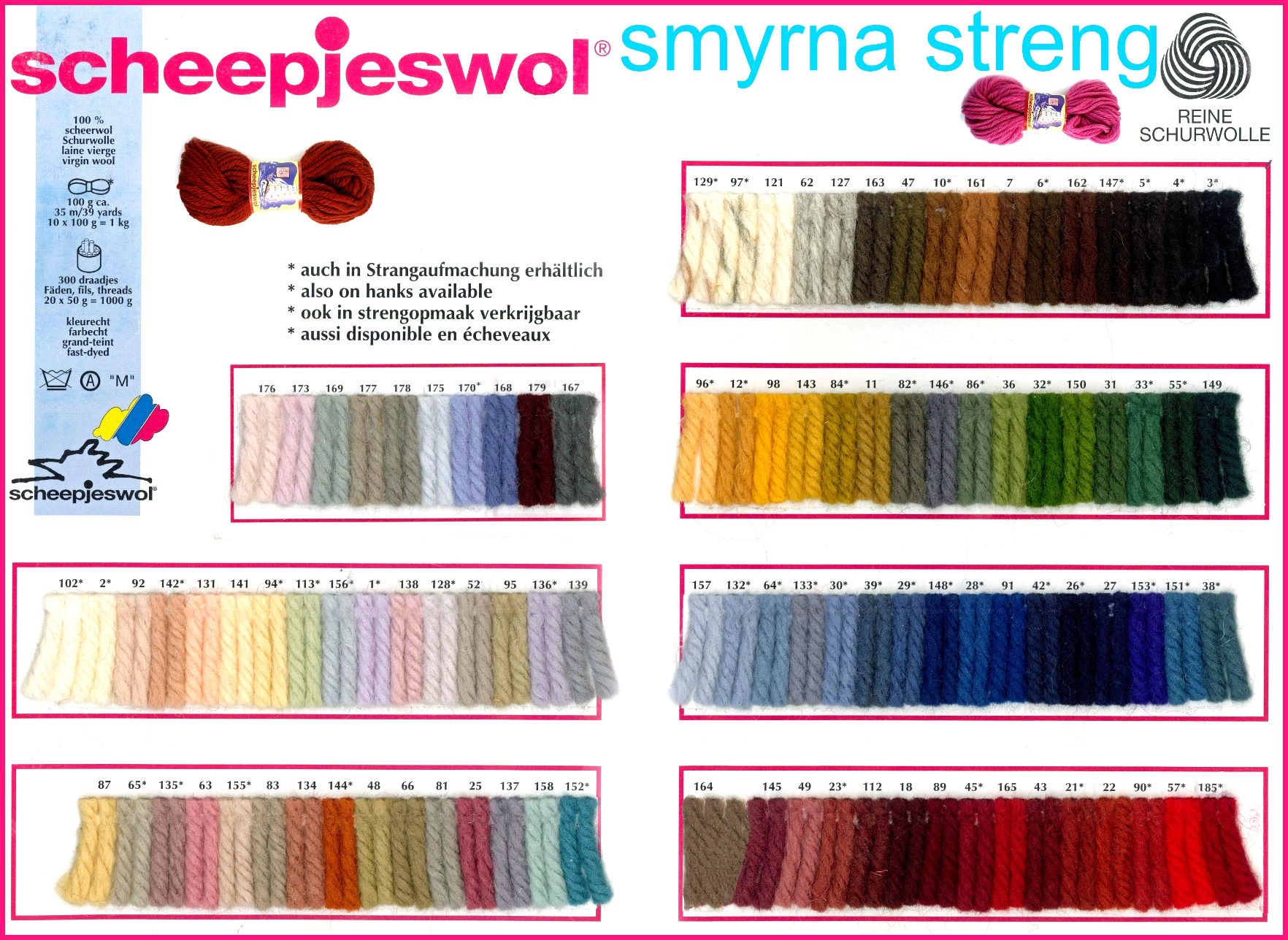 You are visitor number: