RUG-MAKING HISTORY - VICTOR CLARKE TOOLS


Sarah Hartwell, 2015

Another diversion from latch hookingare the "Victor" brand tools. I bought the "Victor Clarke" Rug-Making Tool and the "Victor Daisy" as historical curiosities as I already had a Victor Needle from a 1950s job lot of rug bits. The inventor and manufacturer was Victor Clarke of 8 Howard Street, Birmingham. He filed at least 4 patents on various types of needle.

The Victor Rug Tool is stamped with Patent 1818. A bit of research finds that Victor Clarke's Patent 1818 was granted in 1912 and that he improved upon his rug tool in 1922 (GB Patent 197,512. Clarke, T. V. April 21,1922. Hand sewing-tools.- In a tufting tool of the type having a needle and a loop-holder carried by relatively-sliding hand-parts, the loopholder is ribbed at least where it is curved and has a V-shaped notch for engagement with the thread loops.) It could be obtained from Selfridges, London for one shilling.

The Victor Daisy (Trademark) is stamped with Patent 28306 along with details that the "Sole Manufacturer and Patentees" are Clarke &Sons, 8 Howard Street, Birmingham.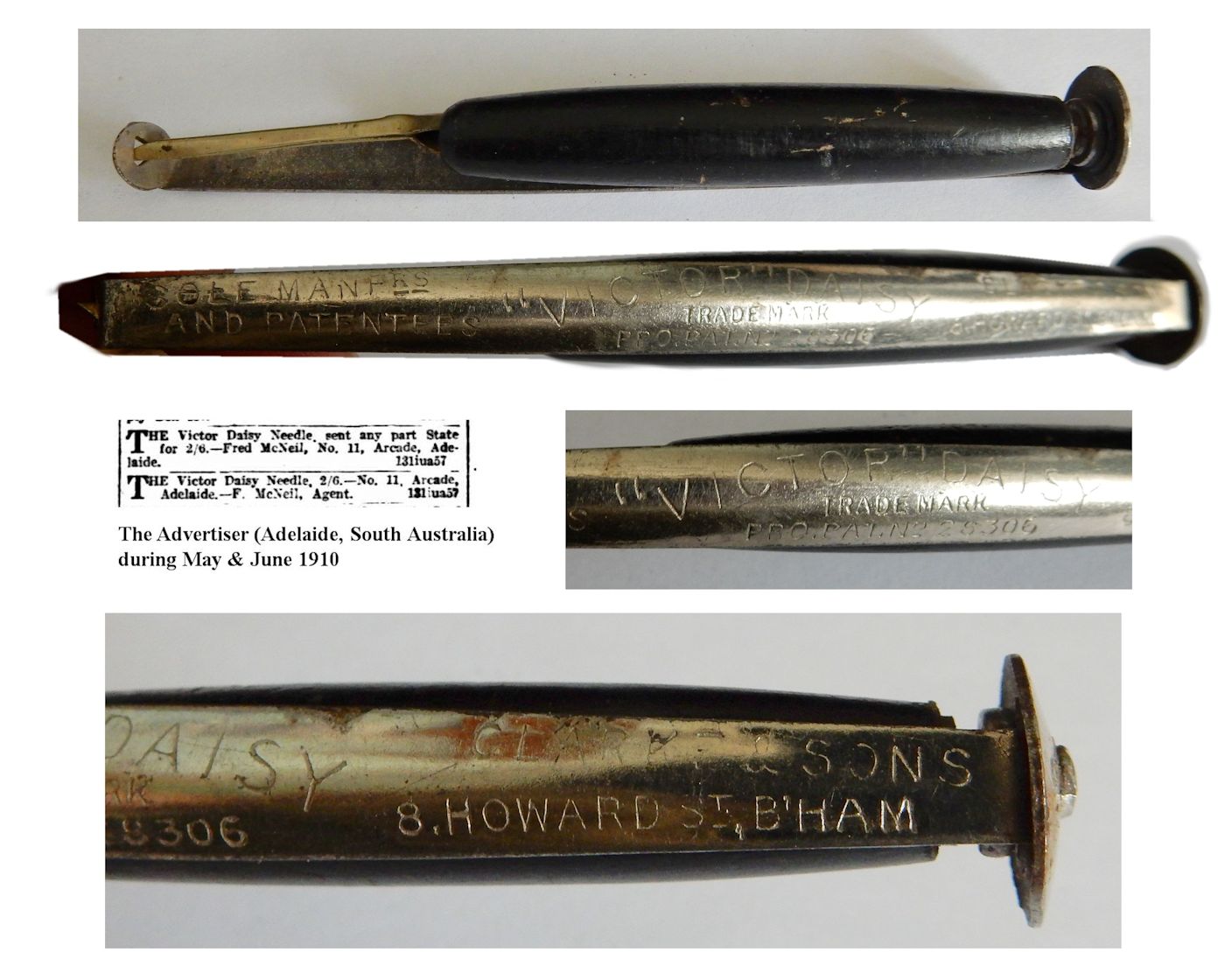 Thomas Victor Clarke, a toolmaker from Birmingham, had already filed patents for improvements to embroidery needles.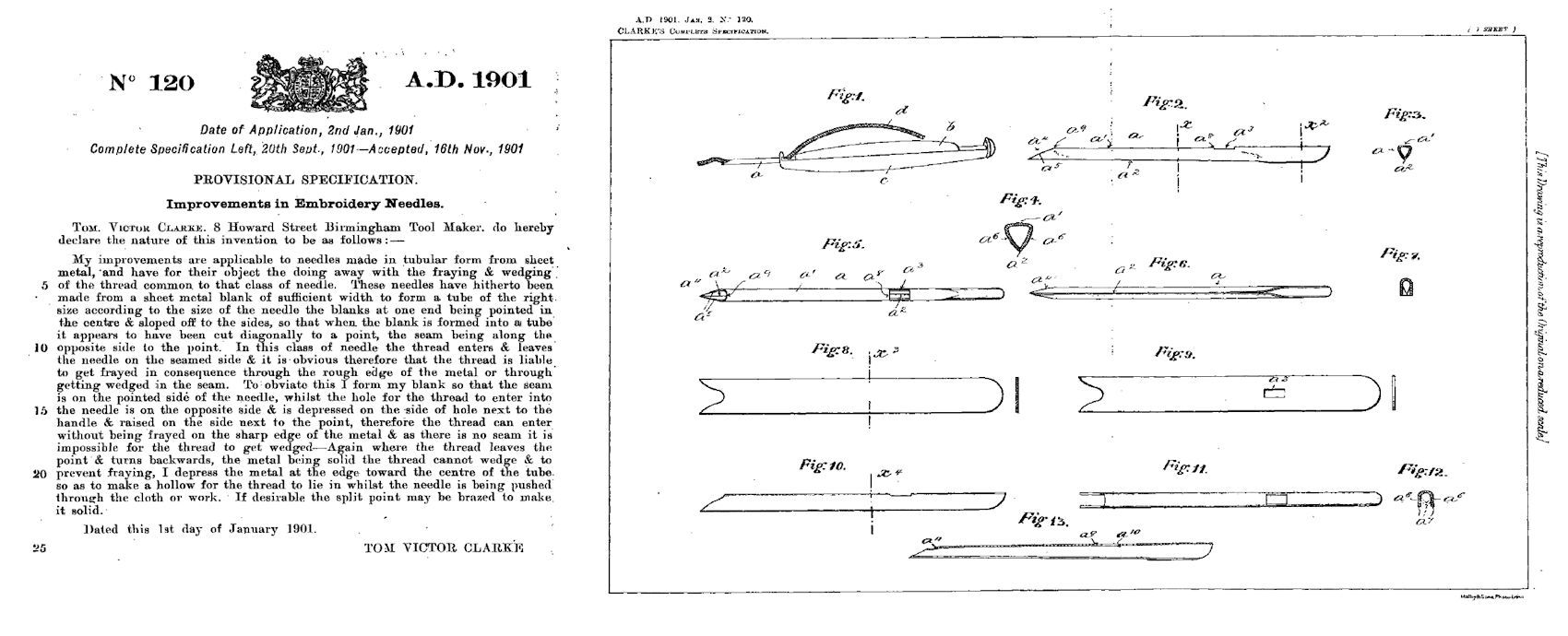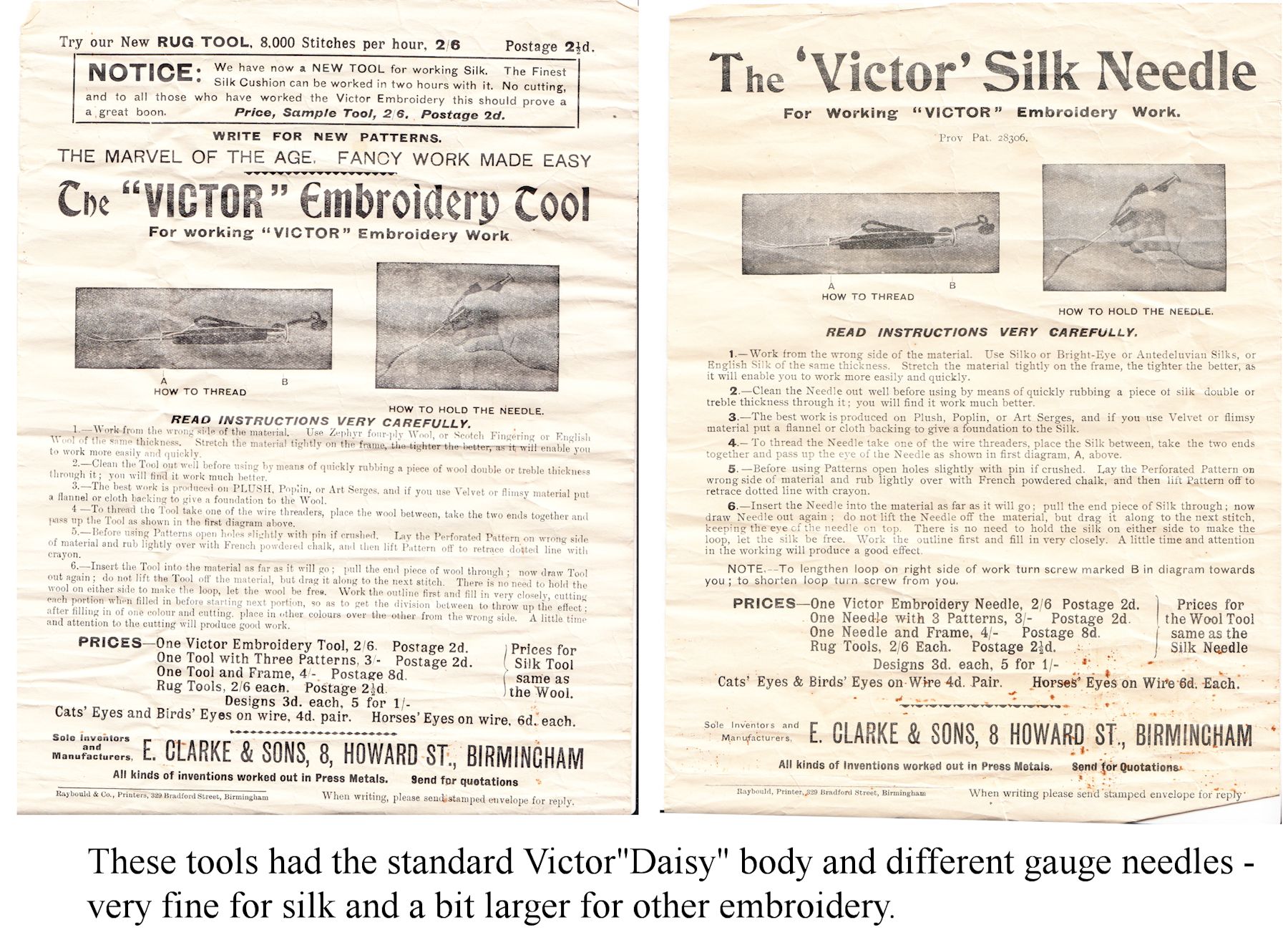 The Victor 2 Point Embroidery Needle has an instruction sheet from Arnold Clarke, Birmingham. Arnold Clarke had a registered address at 69 Falstaff Road, Shirley, Solihull, Warks (Warwickshire). This is now a residential area comprising inter-war semi-detached homes.

You are visitor number: