RUG-MAKING HISTORY - RUGCRAFT/RUGTEX


Sarah Hartwell, 2017

Another diversion from latch hooking is "Rugcraft," later known as "Rugtex" located at Prospect Mills, Ossett. Some of the patterns reminded me of Readicut patterns, so I decided to look into this a little more. These patterns came in loose leaf form tucked inside the instructions folder.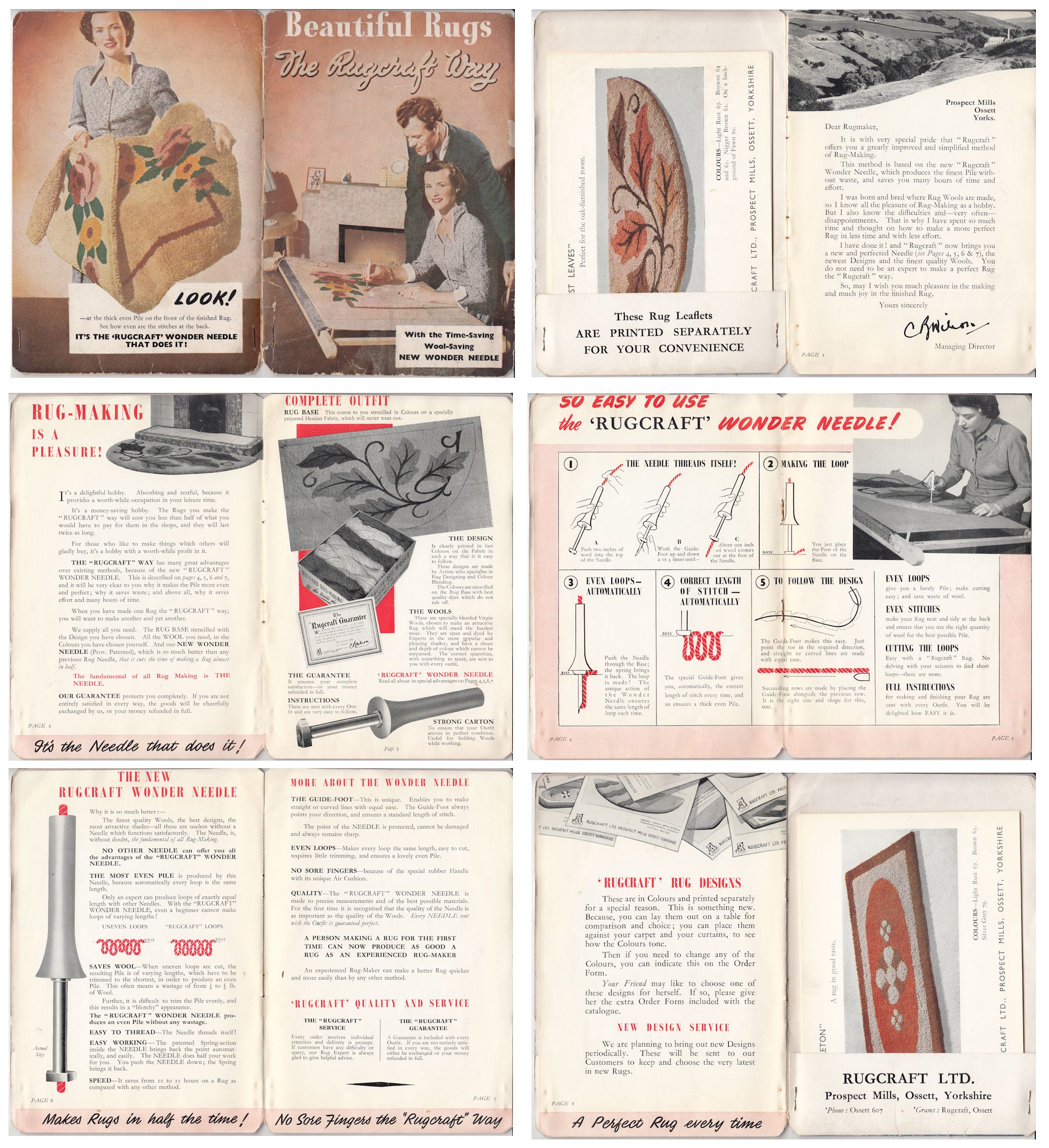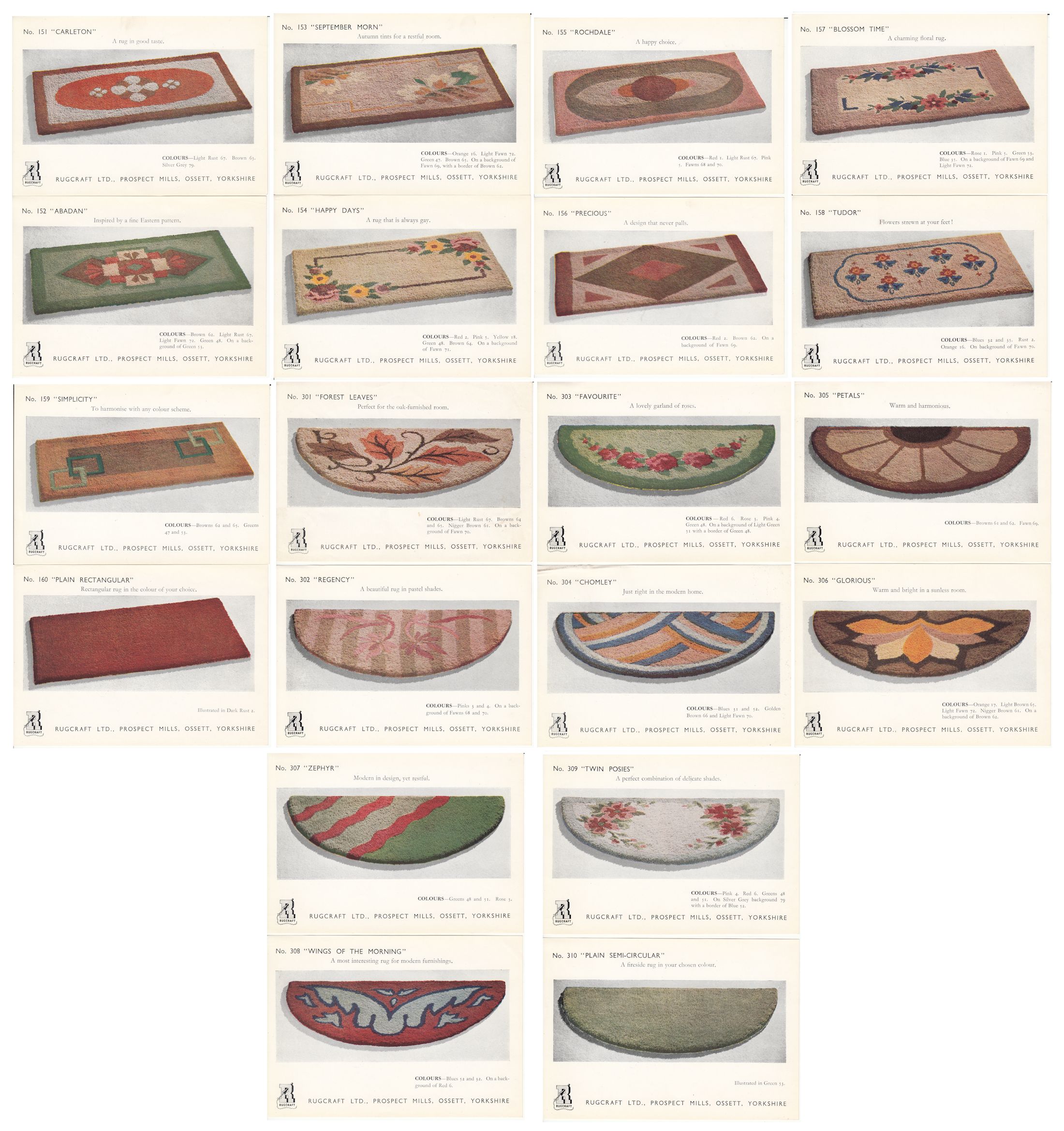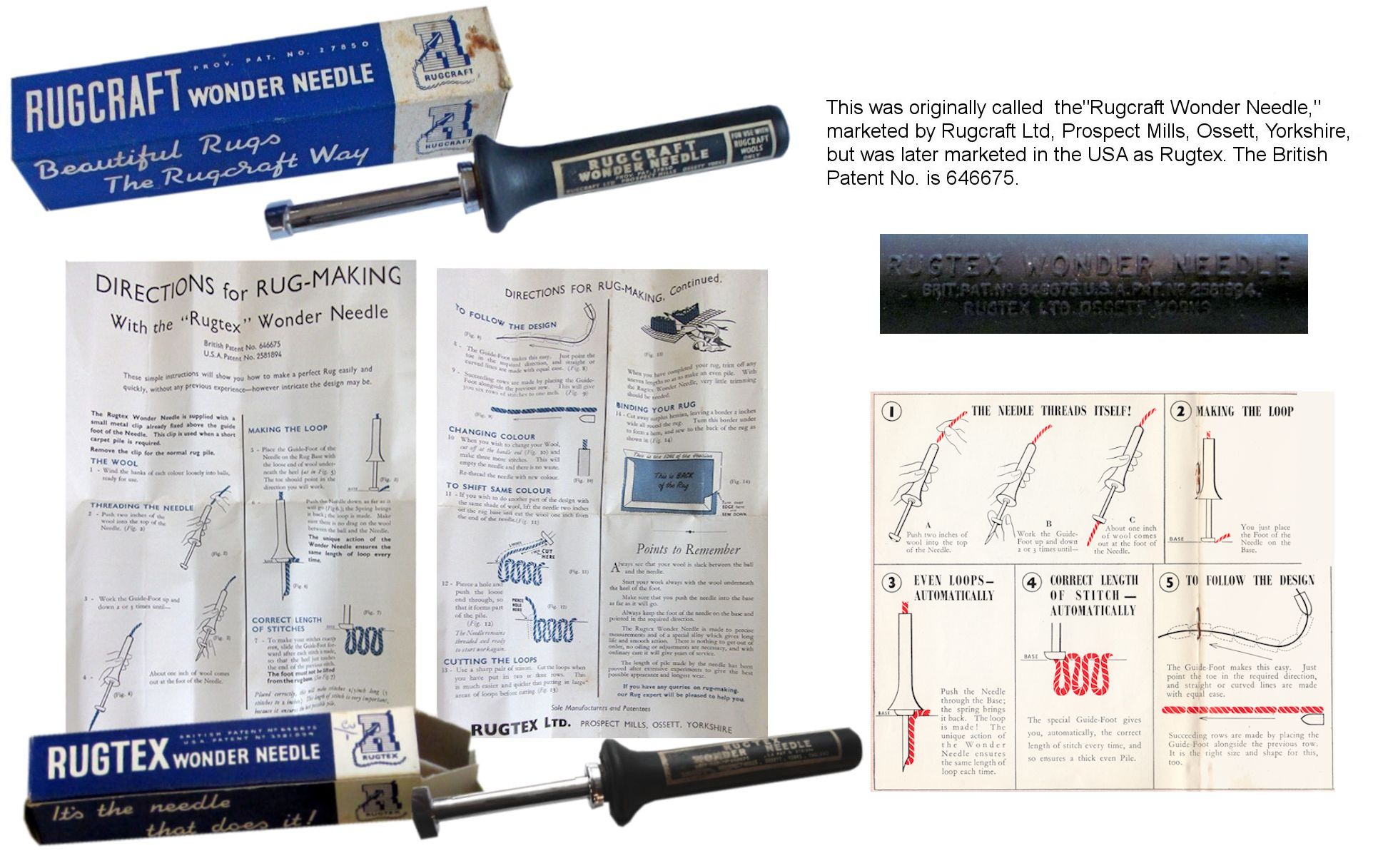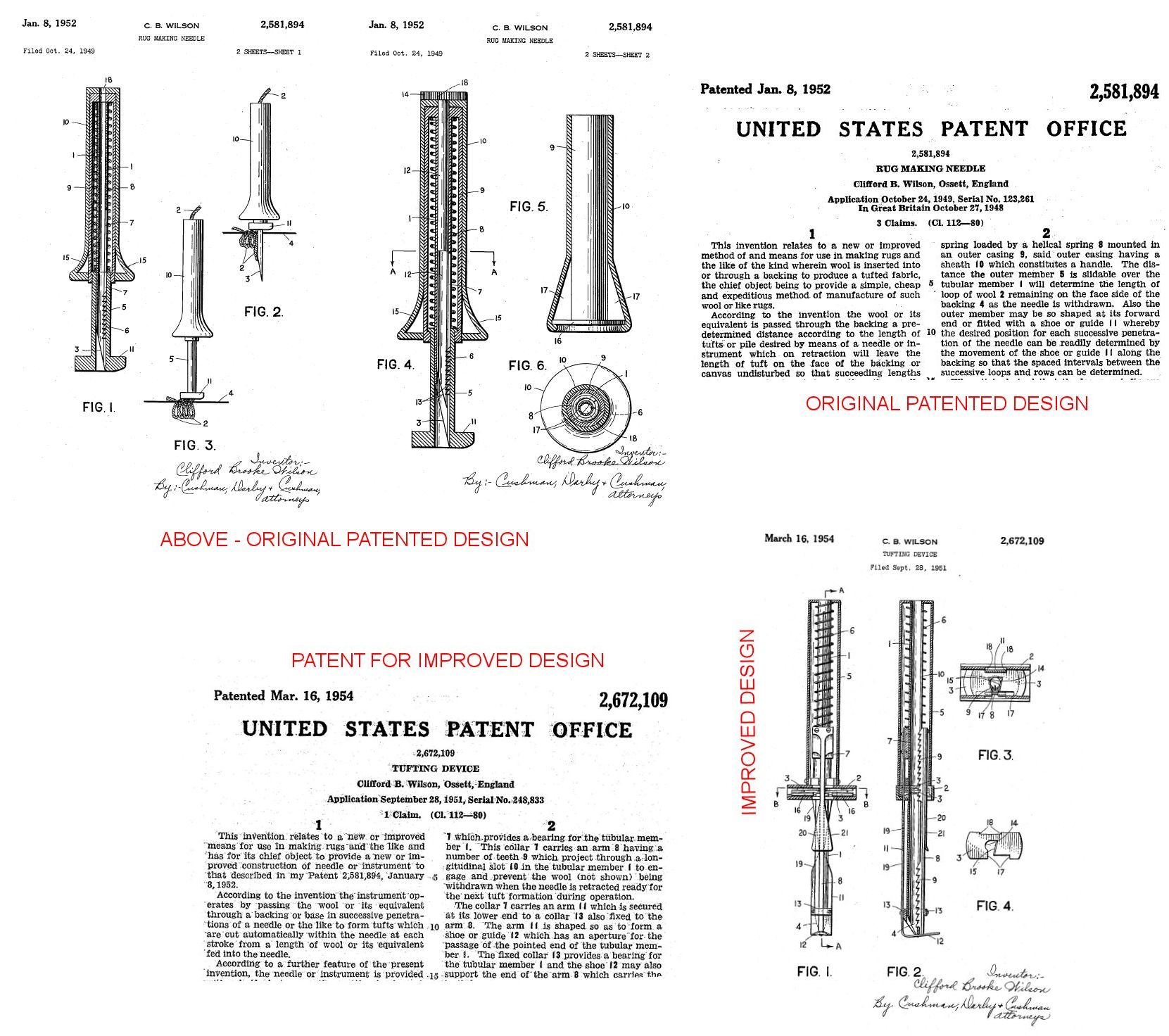 You are visitor number: