COPYDEX RUGMAKING KIT


Sarah Hartwell, 2019

Another diversion from latch hooking is this Copydex rugmaking kit which allowed the user to make multicoloured sheepskin rugs, chair covers and pouffe (footstool) covers from small squares of sheepskin glued onto a a backing. Copydex is a common latex-based rubber cement in the UK, easily recognisable by its "fishy" odour. It set into a hard plasticky substance (that had to be peeled off of the applicator) and has always been a staple in primary schools (i.e. ages 4 - 10 years) because it is non-toxic (latex dissolved in water with an ammonia stabiliser that created the smell).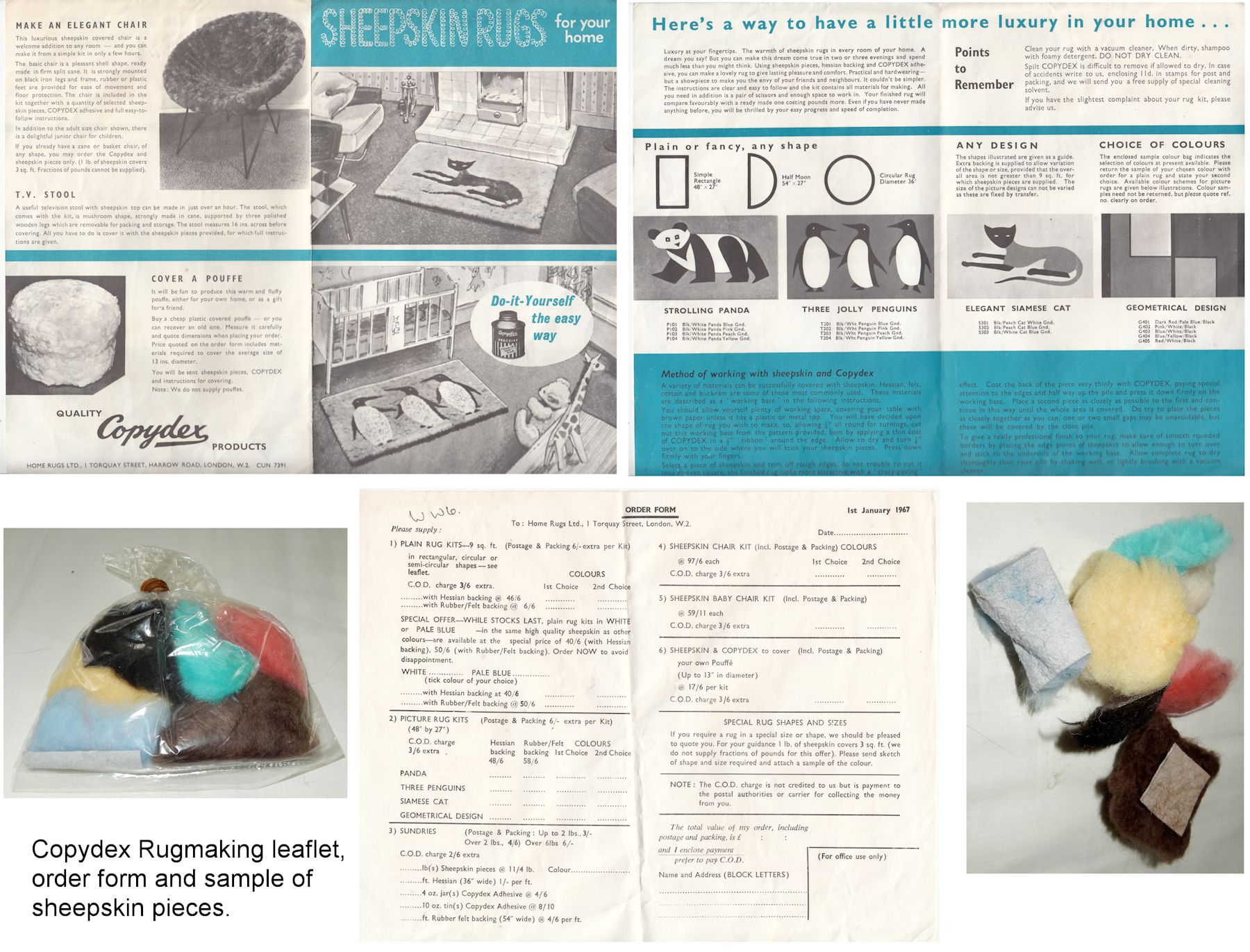 This package came from an auction site and it appears that someone had responded to an advert and sent for the free sample, order form and illustrated leaflet, but had not ordered a kit.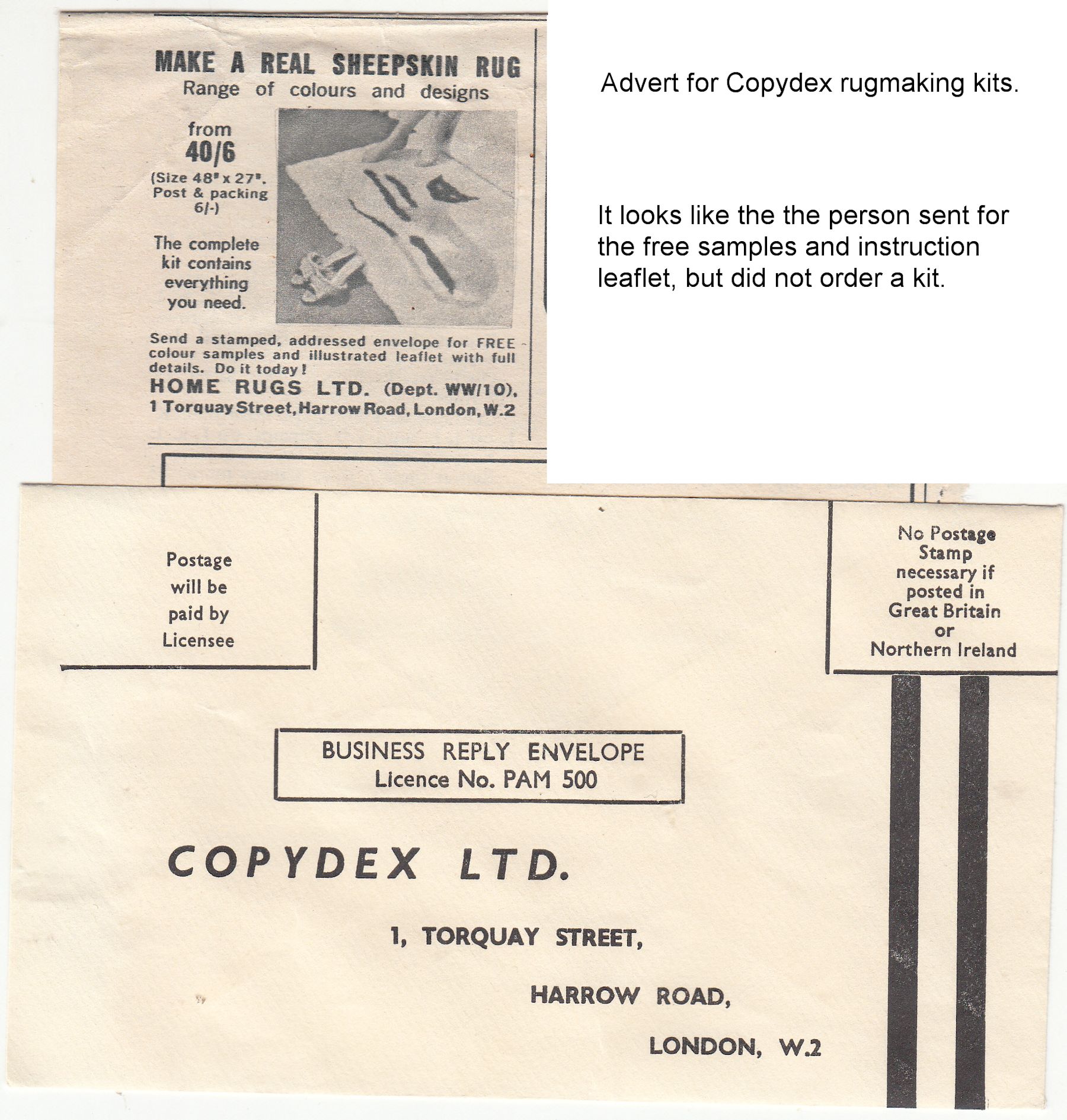 You are visitor number: