RUG-MAKING HISTORY - CANDLEWICK TUFTING


Sarah Hartwell, 2019

Though a departure from latch-hooking, this is related to rug-making in general. Candlewick tufting involves making loops of thread in a base fabric, so candlewick turfted items can be made using small rug-punches or the Airlyne Minor embroidery machine (a fine-gauge version of their rugmaking machine) instead of with a needle. It is possible to make a rug using the candlewick method, and Strutt's produced several candlewick rug patterns.

In this brief article, I'm only interested in candlewick tufting using the looped stitch. This became popular in the UK and most items known here as "candlewick" use only this stitch. Unlike rug-hooking (and like embroidery), candlewick loops do not cover the entire surface area, but leave part of the base fabric exposed to give a textured effect. After the loops are made, they are cut and the items is washed to make the thread fluff-up and to close up the holes made in the base fabric so it holds the tufts more tightly. In the UK, Strutt's produced a number of candlewick patterns, including some for rugs One of their leaflets shows the Airlyne Minor embroidery machine which is much the same as their rug-making machine but with a finer needle.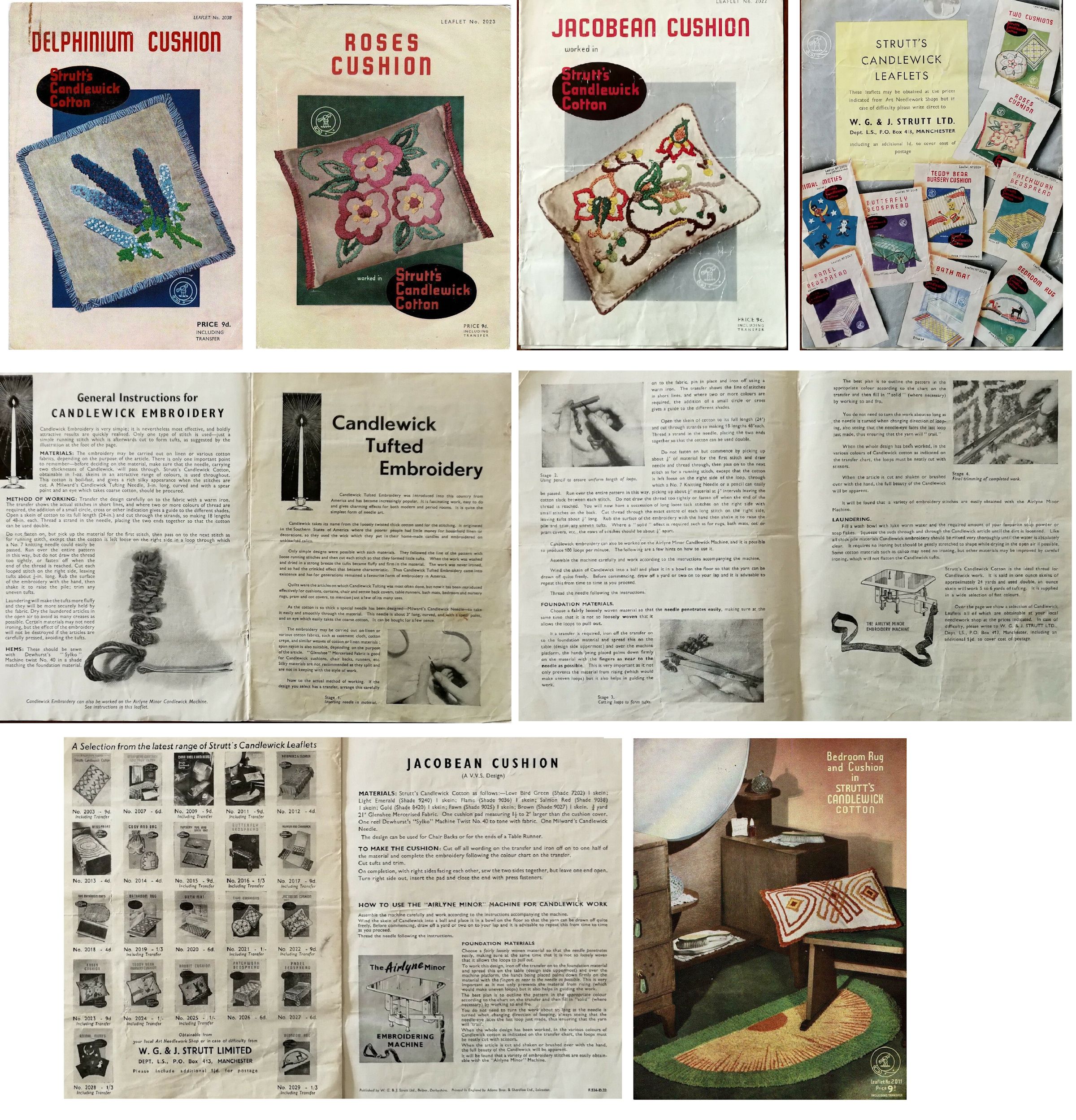 In the USA, candlewicking, or candlewick embroidery traditionally used unbleached cotton thread to embroider a pattern onto unbleached muslin . It got its name from the soft spun cotton thread, which was also used in making wicks for candles. In pioneer days in the USA, embroidery cotton was a luxury, but most households had candlewick cotton to hand. Older candlewick goods are usually all-white. Candlewick motifs were created using a variety of traditional embroidery stitches as well as a tufted stitch. As far back as the early 19th century, white candlewick bedspreads, could be produced on looms or by machines, the design being created during the weaving process by raising loops over a small twig or tool. Machine tufted textiles are also known as chenille.
In the UK, candlewicking is more often associated with the tufted stitch and with coloured designs on white or unbleached fabric. Patterns and threads for coloured candlewicking have been commercially available since at least the 1940s and coloured candlewick cushion covers, anti-macassars and armrest covers were popular. I remember these being used in older relatives' homes to protect large dark leather armchairs from stains or wear in much the same way we use throws (or in my case, latch-hooked rugs) today. In Britain, tufted patterns had been produced using ordinary embroidery cotton and a method now known as Victorian tufting; this was time-consuming which may be why the faster, easier candlewick tufting became popular.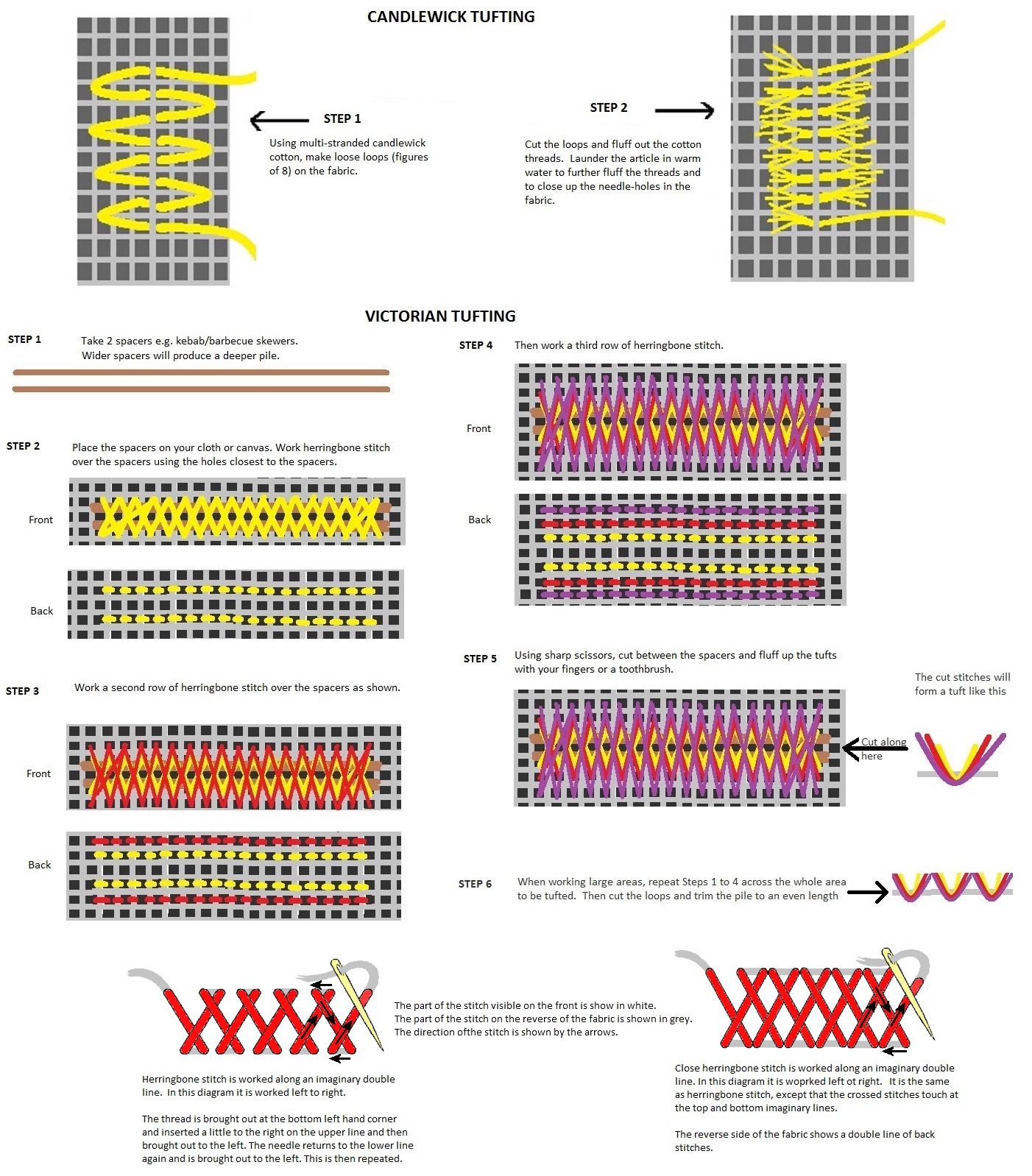 You are visitor number: