ORIGINAL ARTWORK: "MERCEDES" AND "DINNER"
These two were drawn as potential tee-shirt/sweat-shirt designs for the local branch of Cats Protection. In the event, a different design was chosen.
I later used "Mercedes" as a note-card design. Both "Mercedes" and "Dinner" were used in collections of cat clip art produced for UK cat charities in the days before there was widespread access to the internet or to binaries newsgroups. These two drawings may therefore be downloaded for use on your own websites or in newsletters.
MERCEDES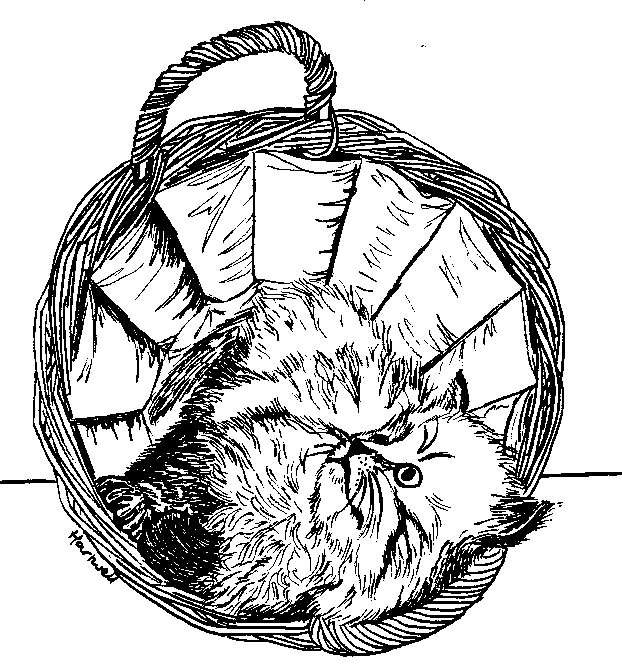 DINNER