1935 - SOME FRENCH CATTERIES
A large breeding cattery. A long building, 25 metres x 4 metres divided by mesh into large individual compartments. It had central heating from a fire-place in one gable end. The other photos show some individual pens and open air pens. There is also a floor plan of the 5 individual rooms and the large room where the central heating boiler is sited. The second set of photos shows some more modest catteries in France.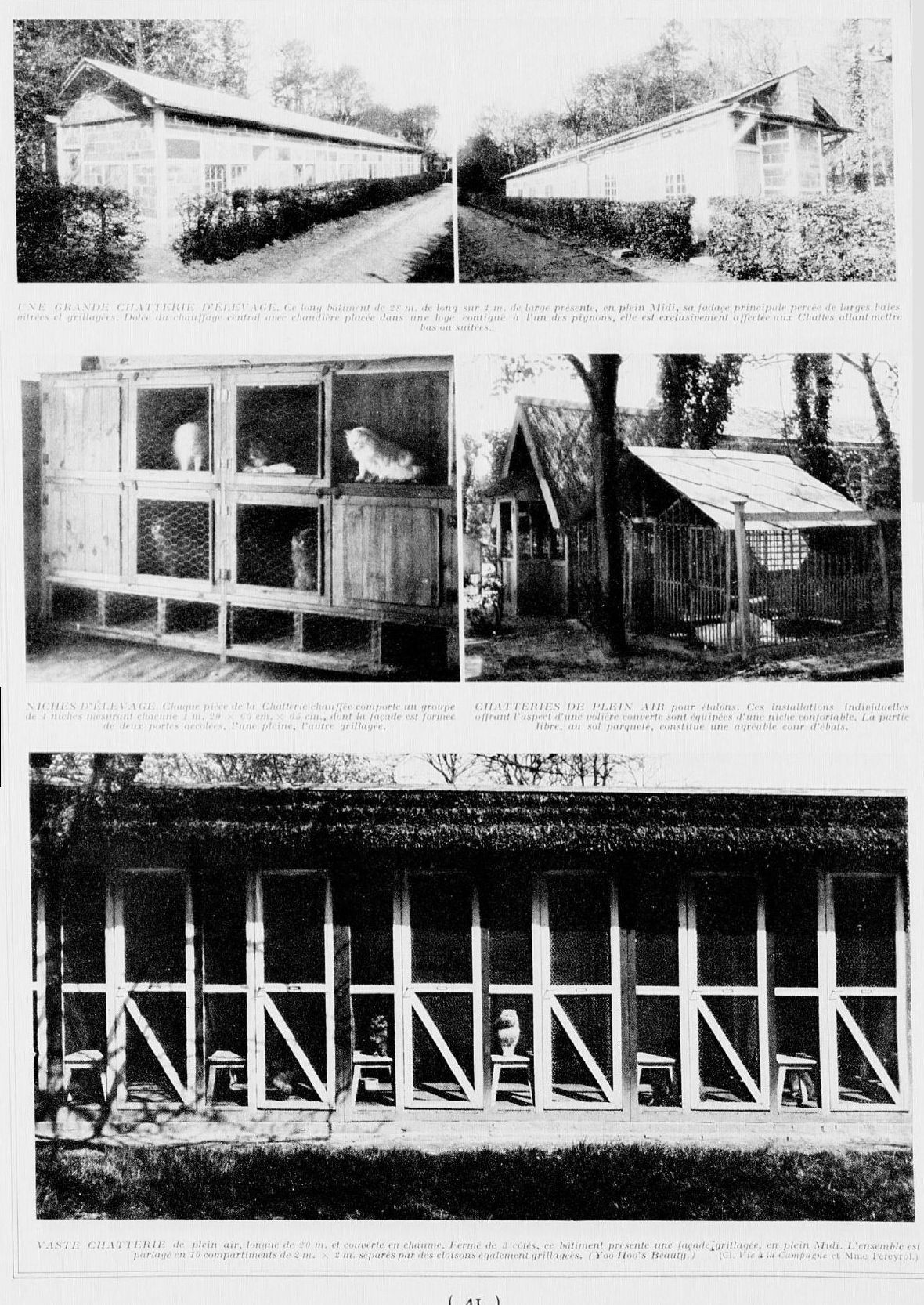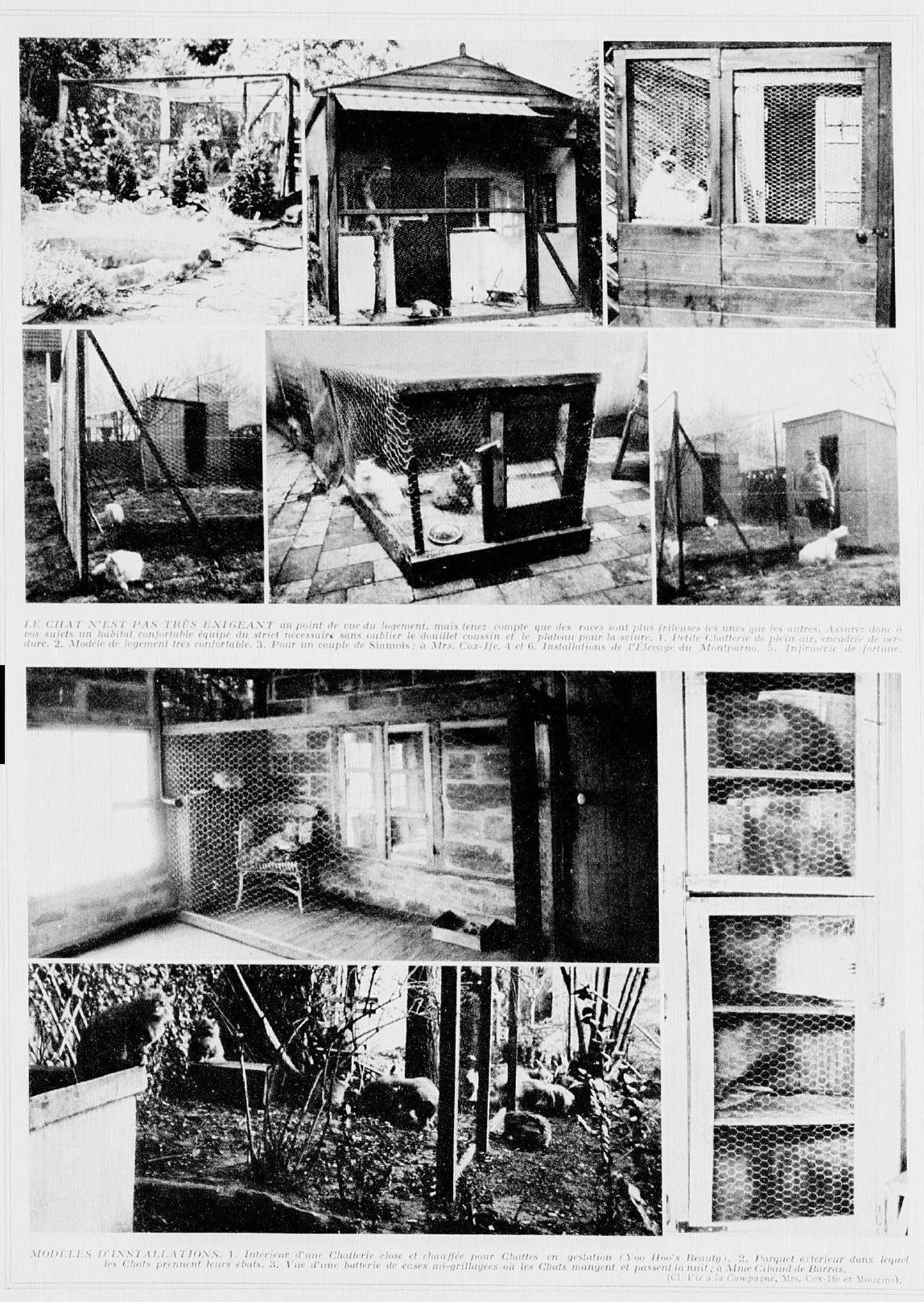 Below are photographs of a rescue cattery run by Mme du Gast.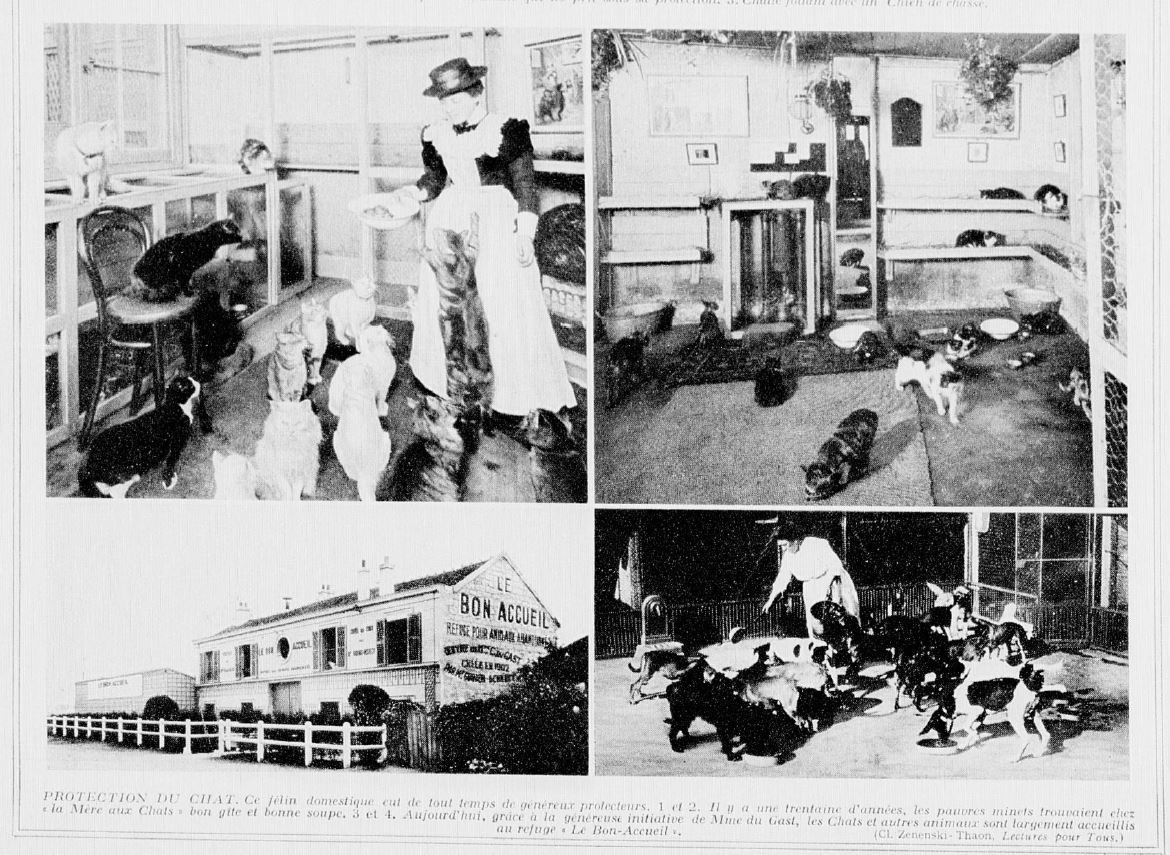 These photos appeared in "La Vie en Campagne" (Life in the Country), the French equivalent of Country Life magazine.